CFI.co Introduces CFI Financial Group – No Relation, but a Shared Set of Values
The CFI Financial Group Holding is a leading trading provider, encompassing several regulated entities around the world. Founded by Hisham Mansour and Eduardo Fakhoury, the group offers a diverse range of trading products, dedicated support from its team, and deep financial expertise. For 22 years, the group has been offering a streamlined trading journey for private and institutional clients.
CFI Financial is an execution-only venue, providing traders with unparalleled access to the world's financial markets using Metatrader 5, one of the most sought-after platforms in the industry. This has been achieved through continuous innovation in the facilitation of market access – and remaining true to its business model and vision.
The company boasts an advanced IT infrastructure and provides top-notch support, offering CFDs (contracts for difference) with zero commissions, and a proprietary account type called Deep Discount. This is exclusive to UK and Europe markets and has become a trader's favorite with – as the name implies – consistently low spreads and no extra commissions.
CFI Financial's product portfolio includes CFDs on currencies, equities, indices, commodities and energies, as well as stocks, options, bonds, futures and mutual funds. The range differs across entities but is sufficiently diverse to cater for most needs in all regions, worldwide.
The CFI Financial Group is made up of six regulated entities across Europe, Asia and Africa. All cater for clients on a global scale, but some bring focus to specific areas.
Entities include:
Credit Financier Invest Limited (CFI UK) – London, United Kingdom (CFI UK)
Credit Financier Invest (CFI) Ltd – Larnaca, Cyprus (CFI Cyprus)
Credit Financier Invest s.a.l. (CFI Lebanon) – Beirut, Lebanon
Credit Financial Invest for Financial Brokerage Ltd. (CFI Jordan) – Amman, Jordan
Credit Financier Invest (Mauritius) Ltd – Port Louis, Mauritius
Credit Financier Invest (DIFC) Ltd. (CFI Dubai) – Dubai, United Arab Emirates
The group is built on a set of values, a vision, and a team with limitless dedication and ambition. The success that has led to 22 years of continuous operation follows a traditional recipe… with a twist. This is hinted at in the CFI slogan: "Empower Yourself". It applies to the team and its ability to lead and deliver, as well as to CFI Financial's loyal clients who have confidence in its ability to innovate and evolve.
The group is owned and managed by Hisham Mansour and Eduardo Fakhoury. Mansour is an industry veteran, having established MIG bank in Switzerland, one of the major trading providers of the past decade. Fakhoury comes from a family with years of experience in private banking and trading services across Lebanon and the GCC area.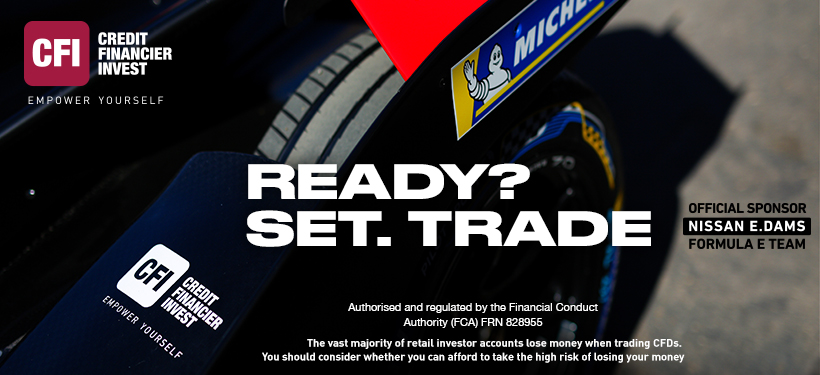 ---
Tags assigned to this article:
lebanon
---
You may have an interest in also reading…
Nazca takes investee companies through the gamut of development to create socially and environmentally efficient enterprises. Venture capital firm Nazca
"We touch millions of people every day: their lives, their businesses. And, especially during the Covid era, it is clear
Nordea Asset Management's Responsible Investments Team is tackling climate change one investment at a time. As sustainability increasingly becomes a