Mortgages Agreed Within Seconds? This Banker Vaults Digital Frontiers
KBC Bank chief executive Johan Thijs has no truck with bureaucracy or time-wasting — but stays upbeat, reports Wim Romeijn.
Meet Kate. She's your personal digital assistant. Ask her anything and she'll show you the way. Now, Kate is — of course — a bot, and as such perhaps not everybody's favourite. However, KBC of Belgium is convinced that its accountholders will come around to Kate.
In fact, they are doing so already — in droves.
"Right now, Kate correctly responds to 53 percent of the questions asked thanks to the judicious application of artificial intelligence and deep learning technologies developed in-house. This improves as Kate gains experience. Mind you, at barely 18 months she's still a baby. Lovable, for sure, but not yet mature. However, we expect Kate to answer and solve fully 75 percent of the queries she receives before long," says KBC CEO Johan Thijs.
Thijs stresses that Kate's role is merely to save accountholders time and effort — and add convenience: "She's the personal banker in your pocket or the palm of your hand. For the holdouts who'd rather chat with a 'legacy' account executive, KBC Live, a customer service department with extended opening hours staffed by over 600 commercial employees — mostly staff formerly employed at the bank's branch offices. In 2020, KBC Belgium trimmed its network from 382 fully staffed branches to 328.
Whilst Thijs finds it hard to suppress his excitement over the bank's technological prowess, he also insists that technology is but a means to an end: "KBC remains, and will always remain, a bancassurance company that happens to deploy advanced technology to develop and further its core business."
Exploring Frontiers
According to Thijs, improved interaction between humans and machines is a field that holds great promise. KBC has been exploring this frontier, and pushing its boundaries, since 2012: "In that year the bank made a strategic decision to invest in and deploy technology to better serve the needs of its customers. KBC is a pioneer of mobile banking as well, shifting its full suite of services onto handheld devices. After all, the most ubiquitous platform is without doubt the smartphone."
Thijs emphasises that the accountholder remains in charge and free to decide how to interact with the bank. "There is an overabundance of channels available from brick-and-mortar to phone, online, and mobile. But we do note that our approach — prioritising solutions over tech — leads accountholders towards mobile banking."
Johan Thijs is one of the longest-serving CEOs in the European banking world. He was appointed to KBC's Belgium executive board in 2006 and became its CEO just three years later, earning a seat on the group board as well. After another three years, in 2012, he became KBC Group CEO. Thijs (57) moves fast. In 2017, 2018, and 2019, Harvard Business Review ranked him among the world's 10 best CEOs. He'd probably still be on that list had the review not decided to stop publishing the list.
Part of Thijs's longevity at the top may perhaps be ascribed to his tendency to upset the proverbial apple cart by slashing hierarchies and bureaucracy. In a now-famous and oft-recounted episode, he asked an assembly of some 500 staffers from the bank's mortgage loan department how long it took, on average, to approve a home loan. The answer that came back was "10 days."
Thijs wondered out loud why this could not be done in 10 minutes. This caused much head-shaking, and even laughter. Doubling down, the CEO then suggested 10 seconds would probably suffice once the product — mortgages — had been reduced to its very essence. It took about a year of tinkering, but now KBC can — and does — fully process mortgage applications in 10 seconds. Sometimes less.
Speed of the Essence with Johan Thijs
"All that required was a different mindset," he said. "You cannot expect a customer who buys a washing machine online in the evening and has it installed the next morning to wait 10 full days for a mortgage or any other banking product.
"That's not how things work today. It's essentially the same with our insurance products. We now process car claims fully online without human intervention. The sole exception are incidents involving bodily harm."
Johan Thijs has a soft spot for the insurance vector of his KBC Group. After obtaining twin master's degrees in Applied Mathematics and Actuarial Science at Leuven Catholic University, he started his career as an actuary at ABB Verzekeringen (Insurances), one the four corporate constituents of the 1998 merger that formed the present-day KBC Group.
As an actuary at ABB, Thijs showed a knack for re-engineering existing products using data analysis. He also managed to bring others over to his novel approach. He can be quite convincing and is a people-person par excellence. "In order for me to do my thing, I need to have people around. Then it becomes 'doing our thing' which not only inspires me personally but also increases team productivity and often leads to surprising results."
For an early adopter of fintech, Thijs is a remarkably cold lover of technology: "Running a big company such as KBC is mostly hard work with some tech thrown in to support operations and accountholders — and for good measure. However, we also need to be able to have some fun, of course." For Thijs, the important issue is corporate culture: one that emphasises unity, inclusion, and a shared sense of purpose. KBC's Team Blue is all about creating an ecosphere that allows and enables all members to "do their thing".
Thijs is a friendly, open, and understanding leader not known to suffer mood swings; he is generally upbeat. "When necessary, I can be quite decisive — but only under exceptional circumstances."
Sometimes fellow bankers joke that KBC behaves more like an outsized fintech than a bancassurance major. Behind such jest may lurk a degree of envy. A few competitors openly admit to mimicking KBC's approach, says Thijs. "They have quite a bit of catching up to do while our group continues to expand its leading edge."
The group employs more than 100 AI-technologists — and is busy hiring more. Johan Thijs muses that his 43,000-strong staff is now IT-enabled too, and, as such, underwrites his approach.
However, he remains adamant that tech has limits. "A bank can digitalise pretty much everything except for trust — and almost nobody trusts a machine. Trust is what allowed KBC to navigate the banking crisis and come out the other end relatively unscathed, albeit a bit more streamlined.
"Our operations are built on, and supported by, the twin pillars of human and tech whereby accountholders have the final say over how they prefer to interact with their bank. In the end, it is the customer who sets out our course."
---
You may have an interest in also reading…
Europe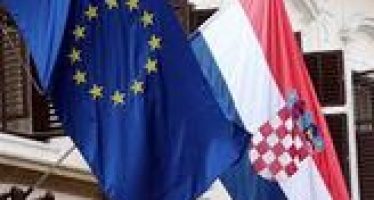 On Monday 1 July Croatia became the 28th Member State of the European Union. The EU commented that, 'Croatia's accession
Oil & Mining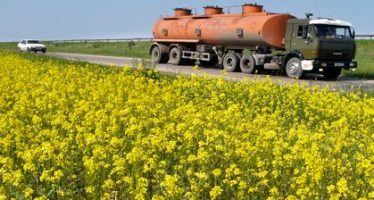 A new World Bank-ESMAP facility helps countries develop and implement effective, sustainable energy subsidy reform programs that protect the poor
Lifestyle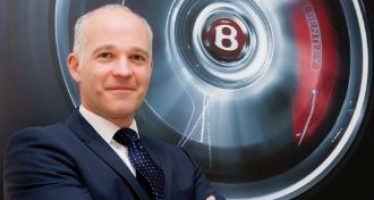 How does Bentley secure continuous innovation and technological improvement? With the launch of new models in the coming years, the