Power to the People — But Let's Make it Clean and Renewable…
CFI.co meets the high-powered management team of Germany's RENAIO Assets, experts in sustainability
Oliver Platsch and Andreas Grassl had "had it up to here" with large capital companies, slow decision-making processes, and never-ending co-ordination loops.
Platsch and Grassl are, respectively, managing director and managing partner of RENAIO Assets, headquartered in Augsburg, Germany — but they met while working for separate firms.
RENAIO mediates renewable electrical energy. It oversees infrastructure projects and administrates investment funds, with a focus on renewable energy that goes back to 2016.
Agility is vital in a fast-moving field. "Once a large company is finally ready to invest in an interesting asset, after countless checks and frequently many months, it is often no longer on the market," notes Platsch. "Really exciting assets are highly desirable and don't wait for large organisations with poor decision-making skills."
The two managers were of a shared mindset when they met in 2014, co-operating on a hydropower project — for own, separate companies. They quickly recognised the perfect fit of their CVs. The final impulse to found a company arose from an investment class created in Luxembourg in July 2016: Reserved Alternative Investment Funds, or RAIFs.
The RAIF law provided an ideal framework for the advances the founders had in mind for RENAIO Assets — as did their talents, drive, and expertise. Grassl was at the time in charge of acquisition; Platsch was responsible for sales and financing.
Grassl has more than 20 years of experience in the global asset management of multi-asset portfolios. He has built an outstanding reputation in the industry over the decades. With deep knowledge of managing and running regulated asset-management companies, he understands the sector's complexities. Since 2016, the graduate in business administration has focused on renewable energy projects, developing and implementing innovative strategies.
Mechanical engineer Platsch holds qualifications in business administration and engineering; he, too, boasts two decades of experience in his field. He developed an in-depth understanding of the technical aspects of project- and business management, working as a technical project manager and managing director of SMEs. His own company, founded in 2014, started exploring renewable energy and infrastructure projects — with a particular focus on hydropower. He has the experience to cover the entire lifecycle of hydropower plants, from planning and construction to operation and maintenance.
Their shared expertise, and Platsch's extensive international network of contacts in the field, provided an unmissable opportunity for a merger.
Foundation of a Fund
By 2019, that time had finally come, and RENAIO Infrastrukturfonds Wasser (Water Infrastructure Fund) was born.
In addition to aiming for attractive returns for investors, Grassl and Platsch focus on the sustainable transformation of Europe's energy supply. "A great deal of money needs to be allocated towards that," says Grassl, "otherwise we won't get a grip on climate change.
"Of course, we need to make money — yet for us, this could only be done by addressing sustainability."
Sustainable Investment
RENAIO Infrastrukturfonds Wasser is one of the few Article 9 Funds (SFDR) in Europe. To qualify, a fund must comply with strict sustainability criteria. Just 3.6 percent of all funds in Europe make the cut.
Infrastructure Fund Water consists of 100 percent sustainable investments, according to the SFDR definition, and at least 85 percent of the invested capital is classified as sustainable according to EU taxonomy.
By 2021, the leadership duo had expanded their management team to include a technical expert: Karl Jung. His expertise in the maintenance, modernisation and servicing of engines and machines is global. He serves as RENAIO Group's technical operations manager. Jung came to Grassl's attention via his own network, and was another perfect fit. He, too, has significant experience in the control of hydropower plants, and has worked in mechanical engineering for 15 years.
RENAIO Assets GmbH is today one of the leading investment managers of hydropower plants. "We manage open, alternative investments and support sustainable projects across Europe in a solution-oriented manner," says Platsch, "from strategy development and implementation through the investment process to the operational management of the power plants.
"Our focus is on proven, environmentally friendly technologies."
---
You may have an interest in also reading…
Corporate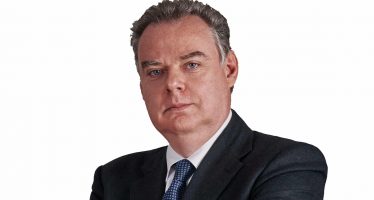 Copernicus Wealth Management was founded in 2016 and since then the company has enjoyed a rapid growth. CEO Marco Boldrin,
Europe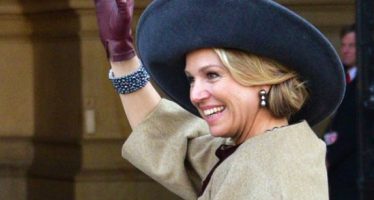 The people of The Netherlands quickly came to adore the young, attractive Argentinian economist Maxima Zorreguieta who married their Crown
Finance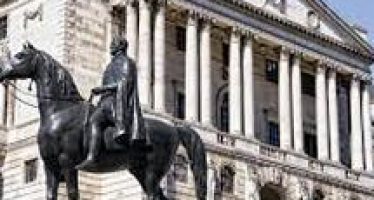 The UK economy may be growing at an impressive clip; the spurt is powered by borrowed money and, as such,