Embracing ESG Transformation: Turning Ambitions Into Action
Two PwC Luxembourg partners giving support and guidance to companies in their transformation journeys.
This year brought with it the urgent need to dive deeper into the evolution of ESG and sustainability priorities.
At PwC Luxembourg, two partners have been leading a 60-strong team of professionals with expertise in multiple areas. Together, they have been helping to re-define business models, product strategies, and sustainability engagement.
Olivier Carré is deputy managing partner and technology and transformation leader of the Country Leadership Team (CLT). He previously served on the CLT from 2019-2023 in the capacity of financial services leader for markets and strategy.
Carré joined the firm in 2003, and became partner in 2009. He has led the Regulatory Advisory Team from 2013 and served as the banking industry leader from 2014 to 2017. He holds the role of client-service sponsor of sustainable finance (CSDR, SFDR, taxonomy) and MiFID services at PwC Luxembourg.
Carré shares a vision for the firm to leverage its pivotal role in addressing the issue of sustainability from various angles: (i) client services providing trust and business model enhancements, (ii) investment product re-design and investment due diligence services, and (iii) corporate sustainability strategies and disclosures.
PwC Luxembourg contributes to the Grand Duchy's socio-economic development and provides a sustainable work environment for its staff. This continual striving for excellence has established the firm's status as an impactful, influential, dynamic and trusted partner. The PwC values of integrity, care, teamwork, and innovative thinking remain a priority.
Carré gained a broad experience in the financial services industry, especially in investment fund and asset-servicing industries. He led international engagements for mutual and alternative asset managers, wealth managers, and financial institutions focusing on operational change. He provides strategic advice as well as ensuring regulatory compliance.
Olivier Carré holds two Master's degrees from HEC-University of Liège: Finance and Tax Law and Management and Economics Sciences.
Frédéric Vonner is sustainability and sustainable finance leader at PwC Luxembourg, providing clients from the financial services sector with strategy advice, and guidance on regulatory compliance and practical implementation. He also co-ordinates the practice of targeting clients outside of the financial services industry.
Since joining PwC Luxembourg in 2003, Vonner has cultivated a wealth of expertise across various industry segments. His expertise ranges from deep knowledge of regulations pertaining to UCITS, AIFMD, and depositary matters, to private equity and real estate vehicles, banking, the GDPR, and data privacy.
His clients include global asset managers, fund service providers and banks, within and outside the Grand Duchy of Luxembourg. Since 2022, he has been acting people leader for the Advisory Line of Service. He is also a member of the asset and wealth-management leadership team.
In addition to his work with PwC, Vonner designs and provides technical and soft skills training sessions. He has also served as associate lecturer on investment funds at the University of Luxembourg. Since June 2022, he has been on the board of Inspiring More Sustainability (IMS), a non-profit promoting sustainability in the private sector to "make Luxembourg the reference point for a prosperous and sustainable society".
Frédéric Vonner holds a Master's degree in Finance and Insurance from the University of Nancy, in France.
---
Tags assigned to this article:
ESG
---
You may have an interest in also reading…
Finance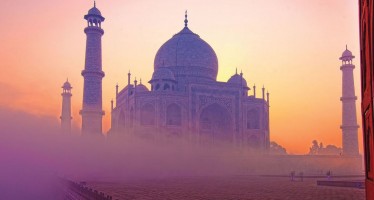 The Government of India and the World Bank today signed a $500 million loan agreement for the MSME Growth Innovation
Projects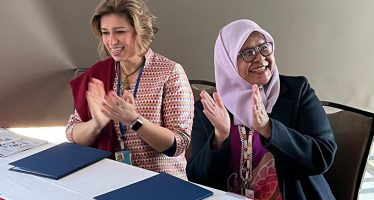 The International Municipal Investment Fund and allied initiatives will support entities with the potential to make a real difference in
Middle East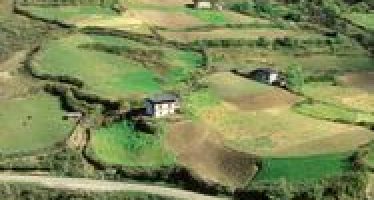 The new edition of the World Bank's Little Green Data Book, released on World Environment Day 2014, includes a new