UNCDF: COP27 Pledges Biodiversity Finance to Boost Climate-Change Resilience
Forests, coral reefs and populations most at-risk come into focus at 2022 summit in Egypt.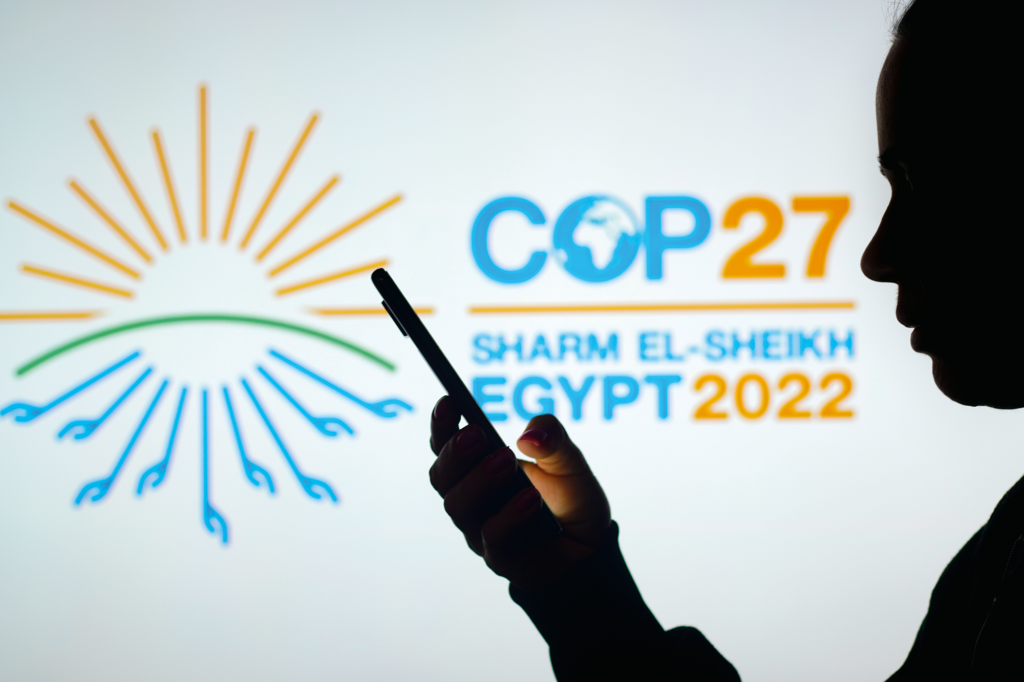 "From the beginning, this conference has been driven by two overriding themes: justice and ambition."
These were the words of UN Secretary General Antonio Guterres at the close of the COP27 conference in Sharm el-Sheik, Egypt. "Justice," he continued, "for those on the frontlines, who did so little to cause the crisis — including the victims of the recent floods in Pakistan that inundated one-third of the country. Ambition to keep the 1.5-degree limit alive and pull humanity back from the climate cliff. This COP has taken an important step towards justice."
Conference parties agreed to the establishment of a loss and damage facility to provide finance for developing countries. Critical to this point is the fact that developing countries in general, and least developed countries (LDCs) in particular, are the world's lowest greenhouse gas-emitters — and the places most likely to suffer the impacts of climate change.
The breakthrough agreement on loss and damage reflects an essential, if overlooked, fact: climate solutions require finance solutions. For every climate-adaptive infrastructure project, every clean-energy technology brought to scale, every pro-conservation small business that is capitalised, a finance solution is now in place.
"There will be a greater focus on supporting nature-based climate solutions and promoting green economies."
The next step is to identify financing solutions to catalyse the necessary capital to support effective action. The UN Capital Development Fund (UNCDF) — the UN's flagship catalytic finance entity for the world's 46 least-developed countries — has developed a suite of solutions to deliver clean energy and biodiversity finance at scale.
Local Climate Adaptation
With scarce resources and overreliance on climate-sensitive activities and sectors, such as rain-fed agriculture, LDCs are disproportionally affected by climate change. Local governments are often responsible for managing climate-sensitive sectors that are critically important for successful adaptation. That includes land use, water management, natural resource management, and infrastructure.
The UNCDF designed the Local Climate Adaptive Living Facility (LoCAL) in 2011 to promote resilient communities and economies. It provides a standard, internationally recognised, country-based mechanism to channel climate finance to local government authorities in LDCs. This contributes to the achievement and implementation of Paris Agreement commitments.
There will be a greater focus on supporting nature-based climate solutions and promoting green economies. By 2025, LoCAL will be expanded to at least double the financing volume via direct access to international funding.
A new standard, ISO 14093 — issued by the International Standard Organisation — was launched at COP27. It is based on LoCAL and offers an internationally recognised, country-based mechanism to increase local governments' access to climate finance. The ISO cements LoCAL's standardised approach to achieve results at a local level.
Insurance and Initiatives
Climate-related disasters are the number one cause of population displacement over the past decade. More than 20 million people are forced to leave their homes each year. Pacific Small Island Developing States (PSIDS) comprise seven of the 10 countries and regions facing the highest risk of internal displacement. The increased frequency and severity of regional weather events have disrupted economic and social progress and hampered development. Despite high exposure to natural hazards, most residents do not have insurance protection.
The Pacific Insurance and Climate Adaptation Programme (PICAP) aims to improve the financial preparedness and resilience of the region. This will be achieved via market-based insurance products. Under PICAP, the UNCDF has helped to introduce two new parametric micro-insurance products to the Fiji market. Both products offer combined insurance cover against heavy wind and rainfall, and are designed to offer immediate financial support after extreme weather events.
The UNCDF acts as the convenor for the Climate Insurance Linked Resilient Infrastructure Financing (CILRIF), which is a long-term "known price" insurance solution that incentivises municipalities to invest in resilient infrastructure. The CILRIF aims to provide access to affordable, 10- to 20-year climate insurance with pre-arranged premiums (contingent upon the cities' commitment to invest in climate resiliency).
If a city implements the prescribed adaptation measures, the insurance premium will decrease to reflect the managed risk. Access to insurance coverage is also expected to reduce the cities' financing cost and provide lower-cost development capital.
The CILRIF will operate a climate-risk insurance facility, and an infrastructure finance facility. Participating cities will have access to long-term climate insurance and reduced financing costs informed by their resilience investments. Insurance premiums will reduce commensurate with the increase in resilience.
Clean Energy Access
The UNCDF will support energy transition agenda that emphasises decentralised renewable and clean-energy projects and products. Net-zero emissions energy solutions that expand energy access and add value are key elements. The UNCDF promotes access to finance across energy value chains, from customer to enterprise, to larger investments. It helps to fill the SME energy-financing gap via its financial instruments.
The UNCDF increasingly supports solar energy and improved-cooking business models to increase their bankability and reach excluded populations. By 2025, the organisation aims to support investments that allow six million people in at least 10 countries to access and benefit from clean energy. Its investments will also contribute to wider energy-market development, with a focus on productive use and local economic resilience.
At the 2022 COP, the OPEC Fund for International Development (in partnership with the UNCDF) and Sustainable Energy for All (SEforALL) launched a Climate Finance and Energy Innovation Hub. The hub will identify solutions for partner countries, addressing gaps in green finance and private sector investments. It will promote innovative business models and financing instruments to source, unlock, de-risk and scale-up private sector investments in energy access.
The aim is to foster new financing partnerships and mechanisms, including an Energy Access and Transition Trust Fund. Designed as a global end-to-end policy and finance platform, the hub will harness financial innovation to ensure maximum leverage. Each dollar of sovereign finance should attract, in the medium term, $4 of green and sustainable capital.
Biodiversity and Nature
Coral reefs, which support an estimated one billion people, are among the Earth's most endangered ecosystems. More than half the reefs have disappeared as a result of climate change and human pressure.
With an aim to deploy $625m over the next decade, the Global Fund for Coral Reeds is the first blended-finance instrument developed to close the coral reef funding gap and establish the first UN fund dedicated to Sustainable Development Goal 14 (Life Below Water).
The US Agency for International Development (USAID) announced at COP27 a commitment of up to $15m to scale reef-positive finance in the Egyptian Red Sea, in partnership with the GFCR. This was announced as part of a wider regional approach led by the UN Development Programme, aiming to unlock at least $50m in blended finance.
The Central African Forest Initiative (CAFI) is a UN Multi-Partner Trust Fund (MPTF) and policy dialogue platform supported by seven European countries, the Republic of Korea, and the European Union. It will pursue a low-emission development pathway to economic growth and poverty reduction while protecting forests and natural resources.
The CAFI combines investment and high-level policy dialogue to help partner countries to implement the 2015 Paris Agreement on climate change, fight poverty, and sustainably develop.
At COP27, the CAFI and the Dutch investment fund &Green announced a commitment of at least $120m to the Congo Basin Pledge. It is one of the few regions to absorb more carbon than it emits. The forest, the world's second-largest, absorbs nearly 1.5 billion tonnes of CO2 from the atmosphere each year — four percent of global emissions. The Congo Basin Pledge, launched at last year's COP26 in Glasgow, is an ambitious five-year (2021-2025) commitment to protect the Central African rainforest.
The funding from the CAFI and &Green will be invested over 2023-2028, and aims to make a long-term impact in the region by increasing local food production, agro-industrial development, and social inclusion without endangering the Congo Basin.
COP27 has settled the debate on the need for financing solutions to combat the climate crisis. But that debate has yielded a conversation around what solutions are needed for the areas at the greatest threat from climate change. The UNCDF stands ready to deliver a suite of solutions that will ensure no one is left behind.
---
You may have an interest in also reading…
Events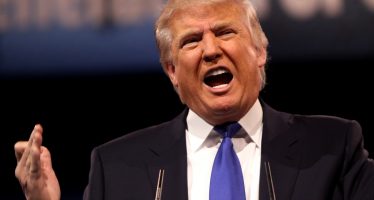 The man himself was unable to attend the proceedings in Davos – he has other commitments, including an appointment with
Special Features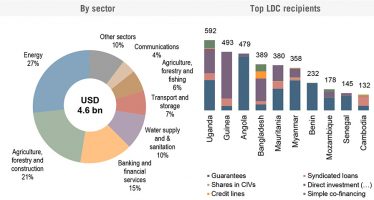 Ensuring Blended Finance can mobilise private finance, particularly in the Least Developed Countries and towards Social Sectors, will require a
Europe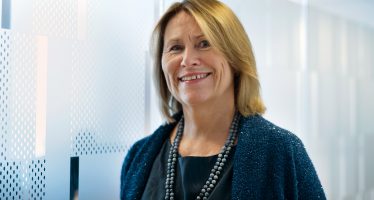 In pre-pandemic Oct 2019 (about 20 months ago) you wrote an article for CFI.co magazine that highlighted the importance of