Equiti: History of Firsts for Fintech Group with Inclusive Vision
Equiti is a pioneering fintech firm and world-class provider of online trading technology and multi-asset financial products.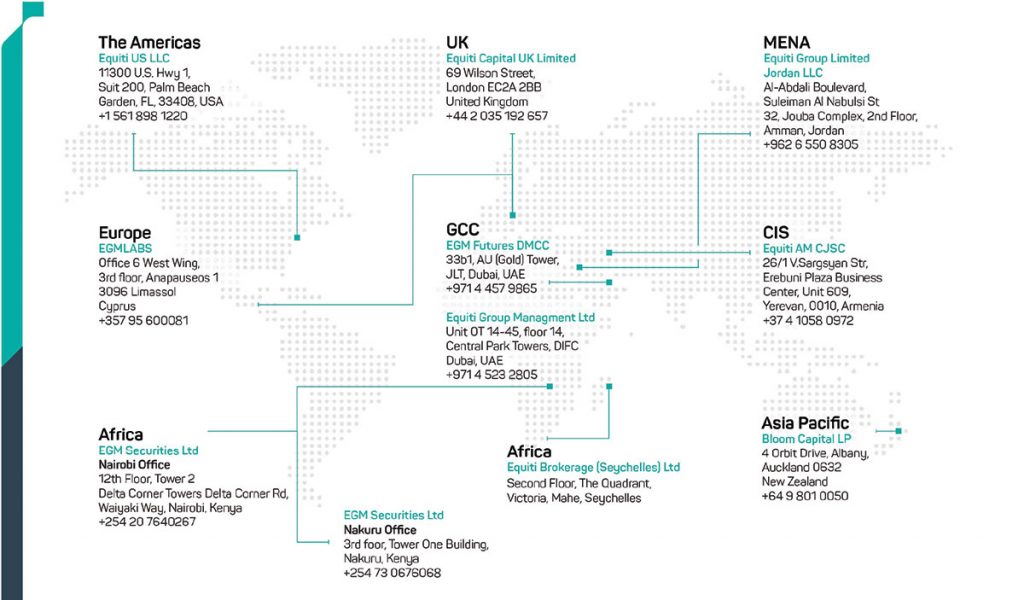 The company believes that trading on the global financial markets within a safe and regulated environment should be open to everyone. Equiti's clients include individual and professional clients, brokerages, regulated fund managers, and local and regional banks.
Providing trading support and services on the world's leading trading platforms, including MT4 and MT5, the company offers a growing range of trading products, including CFDs on shares in top global companies, indices, commodities, currencies, futures, precious metals and more, and is quick-to-market with in-demand products.
FX Desk
Equiti's FX Desk provides CLOB (Central Limit order book) liquidity combined with pricing from a range of banks, and non-banks while also offering voice execution, macroeconomic analysis, market colour and trade idea generation.
History of Firsts
Equiti has a history of firsts. The company was one of the first brokers to offer liquidity and margin trading using Currenex Viking & Classic platforms along with native MT4 bridge to improve trading conditions for brokers. With growing popularity of the MetaTrader 4 platform, the Group began offering White Label type services via a newly established tech division in 2010. The result was reduced barriers of entry for smaller brokers who immediately benefitted from our expertise and infrastructure in platform administration.
In 2018, Equiti became the first online-forex broker to be awarded a licence by Kenya's Capital Markets Authority, one of the most well-regarded regulatory bodies on the African continent; as well as the first broker to be granted a licence by the Jordan Securities Commission in over ten years.
In early 2019 Equiti launched FXPesa, an innovative web and app-based trading platform specially designed for the retail market in Kenya.
Equiti has plans to launch exciting innovative offerings and proprietary solutions and applications as well as a range of new financial products in the latter part of 2020.
Regulation and Compliance
Regulation, compliance and strong business ethics are at the core of the company's operations that's why Equiti Group has its subsidiaries licensed and regulated by six global market regulators, including Equiti Capital regulated by the Financial Conduct Authority in the UK. Others include Equiti Jordan regulated by the Jordan Securities Commission, EGM Futures DMCC, regulated and licensed by the Security and Commodities Authority in the UAE, Equiti AM regulated and licensed by the Central Bank of Armenia, Equiti Brokerage (Seychelles) regulated and licensed by the Seychelles Financial Services Authority, and EGM Securities regulated and licensed by the Capital Markets Authority in Kenya.
Equiti Group's future growth is being cemented on the back of extremely stringent and robust corporate governance and management principles bolstered by the growing number of regulatory licenses to support its ever-expanding global footprint in new regions as well as new product offerings and solutions.
With offices in Europe, the Americas, the Middle East, Africa and the Asia Pacific region the company is able to support clients 24/6 in nine languages.
---
Tags assigned to this article:
kenya
---
You may have an interest in also reading…
Until fairly recently, the global community strived for economic gains while ignoring environmental, social and community impacts. Extreme climate change
"We touch millions of people every day: their lives, their businesses. And, especially during the Covid era, it is clear
Imagine you visit a Casino. At the bar, there is this well-dressed guy – let's call him Ricky. He offers