Lutz Schwenke: Life — and Business — on an Ocean Wave
Devon has some of the best surfing beaches in the UK — a fact which may have played a part in persuading a young Lutz Schwenke to study at the University of Plymouth.
But it was also the knowledge that the institution is ranked number one in the world for its marine ecosystem research which drew the German-born founder (and future CEO) of Spanish fashion brand TWOTHIRDS to England.
While the Devon coast offers its own chilly challenges, Schwenke's passion for waves began in warmer waters. At the age of 12, he was sent to Hawaii's Maui Ocean Academy, where he acquired a love of surfing — and a lasting appreciation of marine ecology. As a youngster, he was greatly influenced by the films of French marine conservationist Jacque Cousteau, and over the years became increasingly concerned about the ecological threat to the world's oceans.
He founded TWOTHIRDS 12 years ago to create a clothing brand which combined surf culture and environmentalism, under the motto: "Protect what you love." (The company name is a reference to the fact that oceans cover two-thirds of the planet's surface.)
Further inspiration came to him on surfing trips to San Sebastian on Spain's Catalonia coast. "I liked the idea of creating a brand that showed passion for the sea, and taking care of it," he says. "I have a special bond with the water. It's a very important part of my life."
The 39-year-old entrepreneur is married, with three daughters, and remains as enthusiastic as ever about surfing. He writes a blog about his favourite beaches, and during lockdown missed the sport so much he posted a tongue-in-cheek video to Facebook. It showed Schwenke and his dog, Lala, balancing shakily on a surfboard in front of a home-cinema big screen of breaking waves — and garnered plenty of views.
"Founding a brand is a journey back to yourself," he says. "It forces you to define who you are, and what you truly stand for. Then there's this incredible moment when everything aligns, and the brand becomes a pure expression of your values."
TWOTHIRDS employs 35 people, creating clothing from sustainable sources that have zero impact on the planet. All the products are climate-neutral, and made from natural materials including cotton, hemp, fibre from trees — and even algae. The company's Barcelona HQ is entirely powered by solar panels, and its transport fleet is electric. The firm uses trusted suppliers in Portugal, France, Italy and Spain, where fair labour is an overriding principle — and donates 10 percent of gross profits to ocean conservation.
Schwenke's greatest criticism of the traditional clothing industry is the waste it produces, particularly the amount of "deadstock" — items manufactured but never sold because of changing vogues. "Fashion is fickle," he says. "We are not." He was clear from the start that his garments should be durable, but also free from the usual constraints of fashion. TWOTHIRDS designs rise above the volatility of trends, he says.
When he began the company, Schwenke assumed his target market would be the male surfing set, where robust and stylish clothing was essential. But it soon became apparent that the brand's ecological message was attracting a broader clientele. The target customer in 2022 is a woman in her 30s who takes care of her health and fitness, and eats organic food…
Lutz Schwenke gained a BA honours degree from Plymouth before completing an MA in Economics at the University of Hamburg. He later worked for the United Nations, researching sustainability initiatives, before starting TWOTHIRDS in 2010.
---
You may have an interest in also reading…
Heroes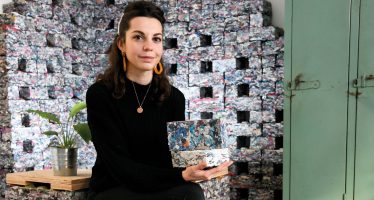 The fashion industry is known for glitz and glamour — but it's one of the biggest polluters on the planet.
Editor's Picks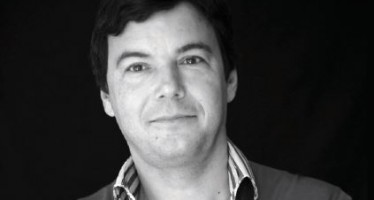 If there was one person who could be likened to a rock star in the world of economics, then Thomas
Heroes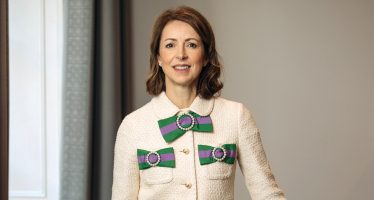 Dame Helena Morrissey understands how isolating and intimidating it can be for women in the male-dominated financial sector. She's a