Think Big and Buckle-Up for a Fast-Paced, Pithy Memoir
Book Review: Kick Up Some Dust by Bernie Marcus
The life and times of entrepreneur Bernie Marcus, and the message that yes, we can all make a difference.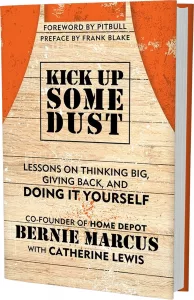 Like a wild mustang in a corral, Bernie Marcus has certainly kicked up some dust — and the in-your-face title of his autobiography shows his position as a champion of disruption.
For a Jewish immigrant in the Bronx, turning differences into advantages is a pretty impressive achievement. With the rear-view mirror of hindsight, Marcus can be seen as an archetypal disrupter — an outlier who took on, and shook up, the old-school hardware retail industry in 1970s America. He carried chin-first chutzpah into every challenge, refusing to accept what life threw at him and creating a lasting legacy through his philanthropic work.
Kick Up Some Dust is particularly relevant in today's uncertain and self-obsessed world. Atlanta's Jewish Times called Marcus's book a call to think big and change the world. The Financial Times described it as an extraordinary story that tells his version of the American Dream from tenement to boardroom, "homespun into lessons for readers wanting to make it in business or philanthropy". Ron Daniels, president of Johns Hopkins University, commented: "Bernie is living proof of the power of not only doing it yourself, but also of giving back — and Kick Up Some Dust embodies this ethos."
Marcus's parents fled the poverty and pogroms of Russia to make a new life in the US, via Ellis Island. His father was a cabinetmaker and his mother a garment worker (who survived the Triangle Shirtwaist Factory fire, a dark moment in US industrial history). The youngest of four children, Bernie Marcus spent a tough childhood in Newark, New Jersey. By the age of 15, he had chalked up a string of jobs — scrubbing toilets and working at a bowling alley — and joined a street gang. He even worked as a comedian and hypnotist in the Catskills.
In 1948, Marcus senior insisted that Bernie labour on a dairy farm; he thought the work would be good for him. Bernie, meanwhile, wanted to become a doctor. He couldn't afford tuition fees, but later, using money he had earned and saved, he went to Rutgers University and qualified as a pharmacist.
But Marcus found himself more interested in the world of retail, and worked for a cosmetics company before becoming CEO of New Jersey home improvement store Handy Dan (now defunct). At the age of 49, Marcus was fired, as was fellow employee Arthur Blank.
The pair teamed up with Ken Langone to launch a new hardware store: Home Depot. The first day went so badly that Marcus's wife wouldn't let him shave because she didn't want a razor in his hands.
Despite the dire beginnings, the three partners grew the company into the world's largest home improvement retailer — and put DIY into the hands of ordinary Americans.
Home Depot went public in 1981, and now employs about 500,000 people at 2,300 stores.
The remarkable success made Bernie Marcus one of the country's best-known entrepreneurs. He went on to establish charitable foundations for children, Jewish charities, war veterans, medical research, and free enterprise.
With candour and clear writing, Marcus outlines his belief that the skills needed to build a Fortune 500 company are the same ones that can find a cure for cancer. It doesn't require a fortune to make a big change to a community. As he says in the book, donating money is easy; getting involved and making a difference is hard. The wealthiest Americans donate, on average, 1.3 percent of their income to charity; the poorest give about 3.2 percent. Ordinary people find ways to support their communities, and they understand it is essential to building a better society.
The idea that each of us can make a difference may sound trite, but it can open the door to transformative powers.  Some may make huge contributions; others may simply make another person smile. Kick Up Some Dust will inspire the reader to think big, give back, and perhaps even change the world.
Marcus learned this from his mother; no matter how poor they were, she always put aside a few pennies to help those less fortunate. He faced challenges that may have made lesser mortals give up. His life is testament to the principle that no experience is wasted if you learn from it. Failure never discouraged him — and he didn't take all the credit when he was successful. He was often knocked down, but he kept getting up.
Kick Up Some Dust is Marcus's attempt to show us how our own efforts, dedication, and sacrifice can bring hope and satisfaction — to others and to ourselves. He believes we can all make a difference. If you see a problem, stand up and do something — or, to borrow the Nike slogan: "Just do it".
Marcus is the poster child for the triumph over adversity, the power of thinking big, giving back, and doing it yourself. The poor boy from Newark transformed millions of lives. He found his passion in business and philanthropy, and lives by the principle that giving to others is good for you — and for your community.
By Naomi Snelling
---
---
You may have an interest in also reading…
Sustainability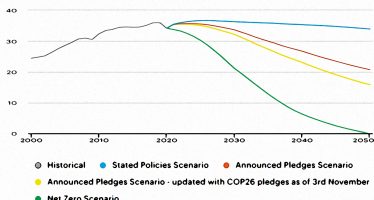 Accelerating the transition toward low- or zero-carbon emissions is necessary to keep global warming at theoretically safe levels. That will
Europe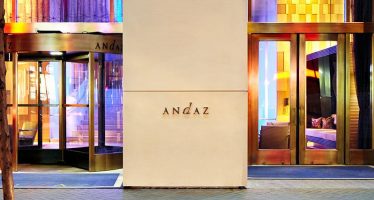 By David Drake Crowdfunding is taking real estate financing by surprise and the big players are taking notice. When Joe
Lifestyle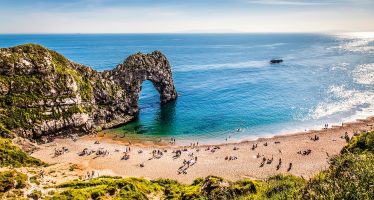 As well as health benefits — although not in the way the Victorians prescribed — Britain's coast has provided sartorial