Gavin Christensen: Shared Values at Kickstart Management
Seed-stage venture capital firm Kickstart, founded by Gavin Christensen, started life in the 2008 recession — and has to date raised more than $345m in follow-on capital. It boasts a portfolio of 100+ active companies, has $148m in capital under management.
Kickstart has also placed some 400 employees at 90 Utah businesses — and people are important in this US company; founder and managing partner Gavin Christensen describes them as the Kickstart secret sauce. The use of first names emphasises the close-knit nature of the firm, committed to acting on shared core values.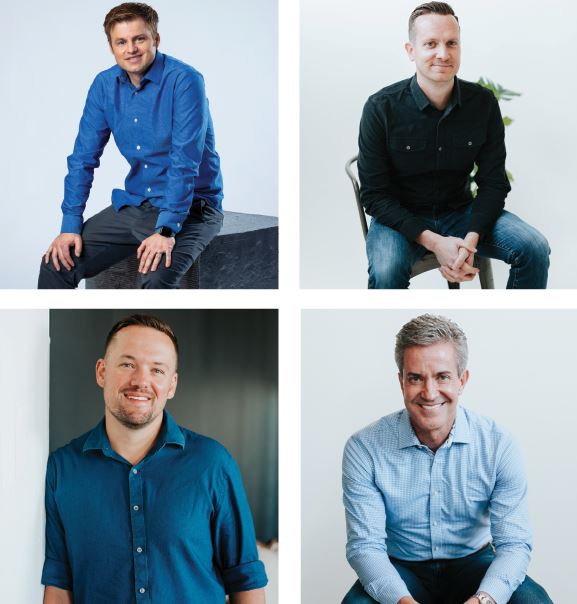 Founder Gavin Christensen
Gavin Christensen is the founding visionary at Kickstart Seed Fund. In 2008, he recognised the need for leadership and seed-stage capital in the region He launched Kickstart to fill this gap. Starting such an enterprise away from the coasts, and in the midst of the Great Recession was not easy.
But challenge can bring benefit, and setting up the business has given Gavin Christensen a deep understanding of what it's like to pursue a vision for the future that few others share. Yet.
His guidance to founders is borne of first-hand experience and a desire to build not just a fund, but an entire ecosystem. Kickstart is now the most active investor in Utah and has expanded to the rest of the Mountain West.
Before Kickstart, Gavin Christensen was an analyst, associate, and principal at vSpring Capital (now Signal Peak). Away from his desk, Gavin Christensen can be found spending time with his family, multitasking while riding his Onewheel electric skateboard, fine-tuning his VR gaming skills, and playing tennis.
Curt
Curt is a consultant-turned-CEO-turned-Nike exec. This wealth of experience makes him a tremendous resource to the Kickstart portfolio in the areas of executive leadership, strategy, and executive coaching.
"Supporting others in their growth, development, and success is the most gratifying thing in life," he says. He has ample opportunity to achieve this — he sits on the boards of 14 companies. As an investor, his focus is on healthcare, health tech, consumerism, the gig economy, and marketplace companies.
Curt earned his MBA with honours from Harvard Business School and his BA in Economics from Weber State University, where he graduated summa cum laude. Curt is crazy about cycling, skiing, photography, and collecting rare and antiquarian books.
Dalton
Dalton is "a technological optimist" who loves his role in venture capital. He gets to meet and support a wide array of extraordinarily talented entrepreneurs.
Dalton's roots with Kickstart go back to the very beginning, when he helped to launch the fund. He later performed a similar role at Kickstart's student-run Campus Founders Fund (CFF). Dalton also assisted in founding Mexico's first early-stage tech fund.
He earned his MBA from The Wharton School, his MA in International Studies from the Lauder Institute, University of Pennsylvania, and his BA in Finance from the University of Utah, where he graduated summa cum laude. He is a member of the Kauffman Fellows Society, and his superpower is his openness to new ideas, people and possibilities. "I wish I could live far into the future to see what we are building," he muses.
Alex
Alex runs all things finance: reporting, cash management, budgeting, and the structuring of transactions from an administrative and accounting perspective to ensure compliance with limited partnership agreements.
He loves working with entrepreneurs, helping with diligence on a new company, and leading deals. Alex is CPA-licensed and earned his Masters of Professional Accountancy and BS in Accounting from the University of Utah.
When not ensuring the seamless administration of the fund, he loves playing with his twin boys, attending his daughter's dance concerts, and enjoying a good show with his wife.
---
You may have an interest in also reading…
Sustainability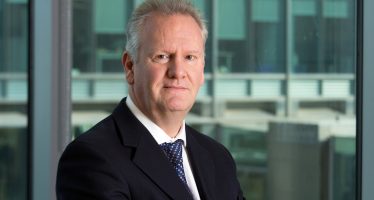 For over a century, Fitch Ratings has been building and creating value for global capital markets around the world. The
Europe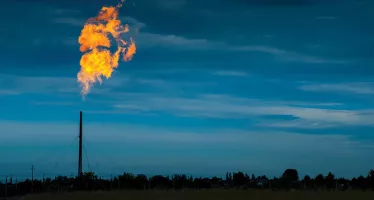 By Eric Pedersen, Head of Responsible Investments at Nordea Asset Management If the world has any chance of slowing the
Corporate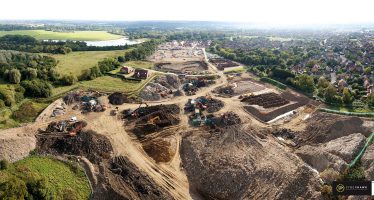 FLI Global is an environmental services and technologies business focused on the protection of air, land, and water. Its experienced