enso GmbH: Investing in Hydro Power
Alternative Investment Fund Manager enso manages hydropower, the most efficient form of renewable energy. Investing in hydropower signifies investing in a sustainable, environmentally friendly, and social manner.
Hydropower is a well-tried, sophisticated, and economically competitive technology. While the average life span of the facilities amounts to between 60 and 90 years, many of the plants exceed this statistical lifetime with a regular professional service and to some extent replacement of electromechanical parts. Hydropower achieves an impressive efficiency rate of between 65% and 88% dwarfing all other technologies such as wind, solar, or thermal power plants showing efficiency ratios between 30% and 40% only.
For power plants up to 30 MW, the impact on the environment can be kept to a minimum. Enso mainly builds high pressure facilities with electricity being predominantly generated by a head and the difference in altitude between intake and powerhouse where the turbines are located.
These facilities are usually located at small waterways and carefully embedded within their natural surroundings. Substantial components of the plant are buried below ground level. Therefore, these parts of the construction are barely visible after renaturation. Enso places special emphasis on fitting the plants carefully into the environment. Powerhouses, for example, are built in a common architectural style of the region.
This type of power plant differs significantly from run-of-river power plants requiring vast dams along streams with a strong natural flow forming large reservoirs and thus, involving extensive changes of the river landscape and its habitat.
"Enso places special emphasis on fitting the plants carefully into the environment. Powerhouses, for example, are built in a common architectural style of the region."
In countries such as Albania and Turkey, investing in hydropower plants causes a significant improvement of living conditions. People in rural areas often suffer from line losses, grid instabilities, or even blackouts caused by poorly developed electric infrastructure. This situation can be improved by building decentralised hydropower plants.
Feed-in in remote areas contributes to grid stability and consequently to an improvement of local security of supply. Negative impacts such as relocation of local residents do not occur in the case of small hydropower as neither massive dams nor reservoirs are necessary. A further socially positive effect of hydropower stems from employing local companies for the construction and operation of the power plants.
Making Hydropower Investments A Reality
enso is the ideal partner for investors in this relatively new asset class. A team of specialists, that closely cooperates with all groups of interest linked to hydropower projects such as investors, banks, public authorities, and grid operators is able to offer tailor-made service packages covering the complete range of tasks relating to hydropower. Depending on the client's requirements, enso either takes on individual consulting functions or the entire range of project related activities from project selection to implementation.
Investment In Design And Planning Pays Off
Despite the currently low level of electricity prices, building hydropower plants is still a reliable and – if done the right way – profitable investment. As a prerequisite, facilities need to be well designed, i.e. they have to be tailored corresponding to the expected hydrological parameters. Enso commissions comprehensive hydrological studies during preliminary stages which are consequently evaluated in terms of energy efficiency and provide the basis for a proper design of the power plant.
In order to dimension the size of the power plant, at first, the flow rate is determined at which the facility achieves maximum output at the highest level of efficiency. This is always a compromise between the maximum achievable annual production and the building costs. In due consideration of possibly all even future factors of influence enso always look for the optimal solution.
In some cases, possible additional output is waived in favour of operational safety or a robust dimensioning of a power plant. In return, the risk of malfunctioning or breakdown can be reduced or avoided. This focus on the right concept is the key factor of success for an efficient long-term operation.
Every hydropower plant is unique. Despite the best preparations, unexpected events may happen in the course of construction. The subsoil risk, for example, is not always calculable exactly in advance. Therefore, a tightly organised construction process, operated by an experienced team, is essential to the success of a project.
To ensure safety and quality, enso employs mostly international external experts who guarantee compliance with building standards as well as project specific ESAM-guidelines.
Enso Undertakes M&A Activities
Enso is a specialist in acquiring and selling individual hydropower plants or entire hydropower portfolios. If requested, enso manages the complete process from start to finish. Enso analyses all data available and prepares reports in order to enable all stakeholders involved to get a clear picture and subsequently to make informed decisions.
To ensure that the data basis for a buy or sell decision is reliable, enso cooperates with international experts in the fields of hydrology, geology, electro-mechanics, water management, taxation, finance, and contract design.
Asset Management for Portfolios
Since 2009, enso has focussed on asset management of hydropower portfolios. For enso hydro the team of enso GmbH developed an internationally, risk-diversified portfolio. As a qualified alternative investment fund manager, enso delivers the entire range of hydropower related activities.
As a first step, countries and ideal regions are selected. Then, after a detailed due diligence, the most interesting projects are acquired, some of them still in the planning stage, some under construction, and others already completed. All projects undergo a detailed analysis. In some cases, enso drafts new concepts before starting construction.
During construction, the experts of enso supervise the project in technical, organisational, and financial matters. Efficiency and safety of already operating power plants are analysed and subsequently optimised.
Besides water management and technical questions enso also clarifies all financial matters. For every individual project, enso arranges suitable financing options, obtains all official authorisations, and handles all administrative procedures.
With €80 million of equity, a portfolio of 25 hydropower plants in four countries was implemented.
enso Helps to Get More Out of Running Power Plants
Hydropower plants have a very long life span and barely require major investments in maintenance for day-to-day operations. But, in the course of a general overhaul, productivity of a power plant can be increased considerably with relatively low financial expenses by, for instance, renewing the electro-mechanics.
Frequently, the key to success of such an optimisation lies in the concept. Hence, enso provides new or improves existing concepts for its clients and ensures their implementation. Another important instrument for the efficient running of a plant is the definition of ideal maintenance intervals for each facility. So expensive unplanned shutdowns may often be avoided.
Additional Services
For smooth performance in all phases of asset management, enso follows a well-defined process breakdown structure which enables it to manage projects in an economically efficient and at the same time risk-minimising way.
In addition to project selection, M&A activities, and operational management of the facilities, enso offers characteristic asset management activities such as
Reporting and controlling
Investor relations
Contacts with government authorities and financing institutions
Risk management
Performance of advisory board and supervisory roles
Accompanying measures to ensure smooth operation of a power plant
Sale of electricity
Assisting exit process
Key Factor Financing
Often financing problems are the reason why projects don't become reality. Enso has been cooperating for years with international banks and institutions and is able to arrange suitable financing of hydropower plant projects or whole portfolios. In a first step, enso calculates the ideal mix of private equity and debt financing and prepares the necessary bankable documents.
Equipped with these professional documents, tailored to the respective contact person, enso assists its clients in the search of private equity investors and external finance partners and connects them with international partners such as development banks or funds financed by them.
Covering the whole range of activities related to hydropower, enso bundles up a unique package for any client, who is engaged in the hydropower business or is willing to become part of it.
---
---
You may have an interest in also reading…
Corporate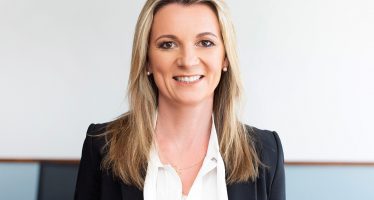 Toronto is North America's second-largest financial centre, and is fast becoming a destination of choice for companies looking to establish
Corporate Leaders
Active Re was born after its Chairman and CEO, Juan Antonio Niño, saw the gap in the regional market of
Technology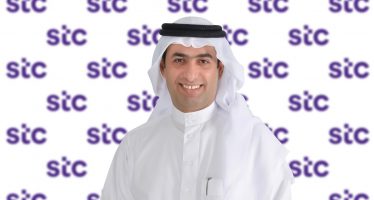 Kuwait Telecommunications Company (stc) believes the pandemic highlighted the importance and necessity of a strong telecom infrastructure. "People were eager