CFI.co (Capital Finance International), a print journal and online resource reporting on business, economics and finance, recognises that the traditional distinction between emerging and developed markets is now far less meaningful as world economies converge. Headquartered in London, the world's most multicultural city, CFI.co brings you coverage and analysis of the drivers behind change. Combining the views of leading multilateral and national organisations with thought leadership from some of the world's top minds, our dedicated editorial team ensure that readers better understand the forces influencing and reshaping the global economy.
CFI.co provides news, analysis and commentary on markets worldwide. We address the changes – including in technology and innovation – affecting these markets and help identify regions, industry sectors and companies that will succeed.
This website and our print publications are created by a CFI.co editorial team with long years of relevant global experience. We bring you their considered views on the markets and carry exclusive interviews with leading business personalities. Important editorial insights come from the specialists now promoting the continuous development of emerging economies.
CFI.co is a news resource to help you understand the complicated economic processes of the developing world and their interactions with developed nations. If you have any comments on our reporting or require additional information, please contact the CFI.co editorial team: editor@cfi.co
Testimonials
"What an amazing magazine."

– Christian Saraïlis Esq. LL.B, Saraïlis Avocats
"It's a very good read!"

– PwC, South Africa
"…loved the content, very impressive, well done."

– Francesco Mariola, Chief Commercial Officer, GloCell
"Thank you very much for this professional work – that makes us all proud."

– Dante Figueroa, Secretary General, IABA (Inter-American Bar Association)
"I would like to encourage young writers and journalists to take up this opportunity to write for CFI.co. I share CFI.co's view that the important opinions and analysis of youth are under represented both in print and online and am happy to support CFI.co's efforts to try and redress this balance. More importantly, the sooner talented young writers begin to address the world and engage in public debate, the more rapidly their knowledge and understanding is likely to develop."

– Professor Michael Pettis, Finance Professor at Beijing University, and Senior Associate for Carnegie Endowment
Further testimonials and references are available upon request: info@cfi.co
For media, please visit CFI.co Media Information.
For more information relating to the Wire Service, please visit CFI.co Wire Service.
CFI.co Wire Service & App
The CFI.co wire service delivers a newsfeed to subscribers around the world. This provides a stream of news articles, intelligence reports, editorial commentary, press releases, special features, long-reads, and announcements produced by the CFI.co editorial department.
The wire service provides subscribers easy access to all original content generated by the magazine's newsroom (either online or by a RSS feed). The newswire is also distributed via email.
Each year, CFI.co produces many hundreds of news articles and features on a wide variety of topics ranging from business intelligence and corporate profiles to trend-spotting reports on economic development, business strategies, innovative banking and thought leadership on value creation.
This service as well as our CFI.co App (available from iTunes Store and Google Play) help keep subscribers abreast of latest developments and trends as world economies converge.
Bonus Distribution of the CFI.co Print Journal at Major Events Worldwide
The CFI.co print journal is distributed in large numbers at important events including but not limited to the following:
The World Economic Forum (In Davos)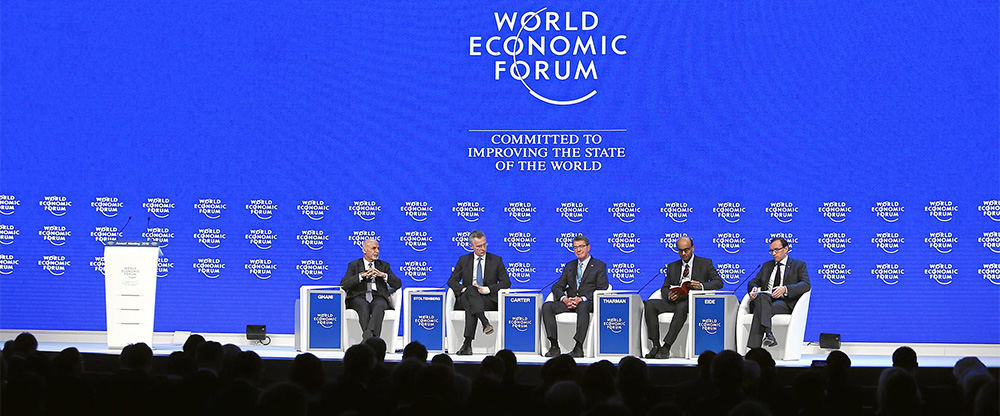 CFI.co is present at Davos each year and our editorial team meets with world leaders, top corporate players and representatives of the civil sector, academia, the media and religious groups. Copies of the magazine are available at key strategic locations in Davos during the Annual Meeting.
OECD's Private Finance for Sustainable Development Conference (PF4SD) – "Aligning Finance with the SDGs" #PF4SD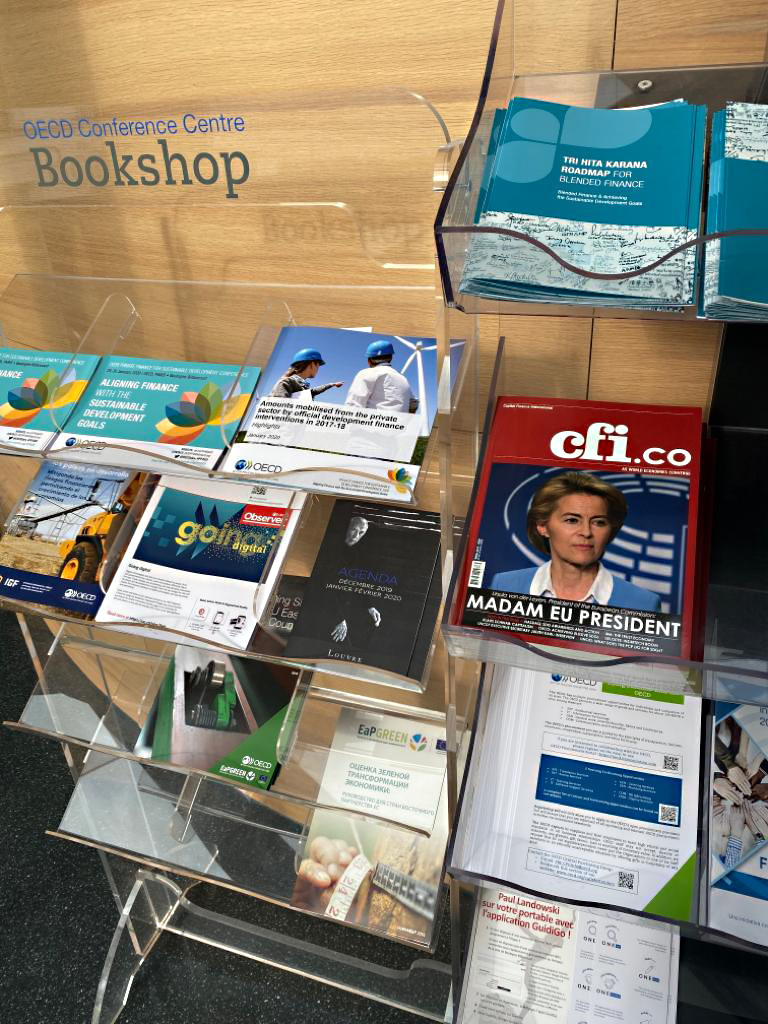 AIM (the Annual Investment Meeting in Dubai)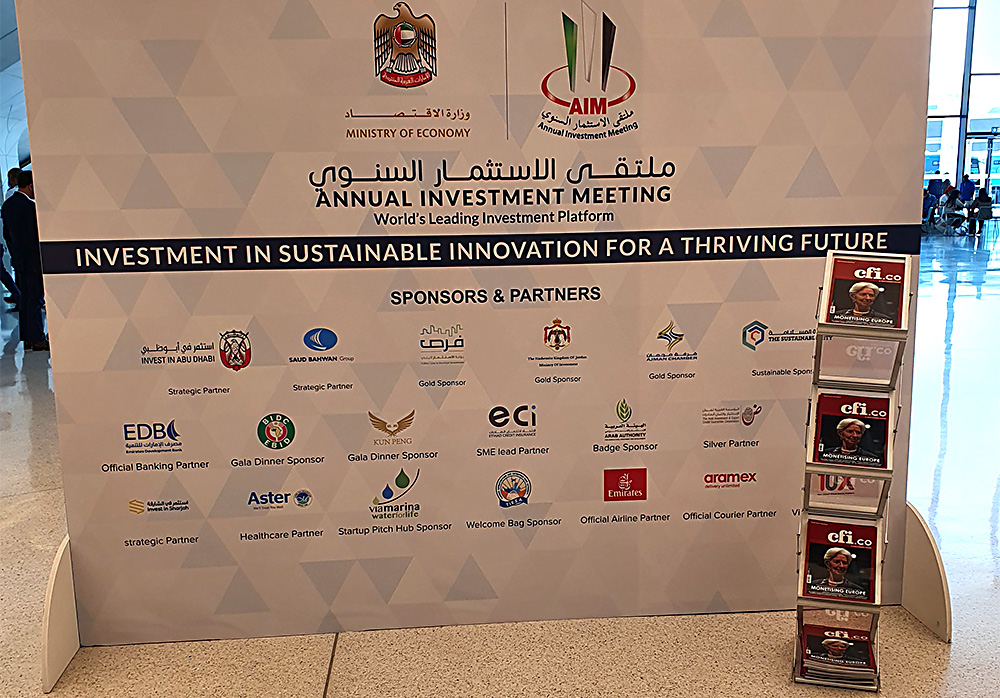 Since 2014, CFI.co has been media partner to the Annual Investment Meeting (AIM) in Dubai. AIM is an initiative of the UAE Ministry of Economy and held under the patronage of His Highness Sheikh Mohammed bin Rashid Al Maktoum, Vice-President and Prime Minister of the UAE, and Ruler of Dubai. This is the world's leading platform for foreign direct investment. The focus of the March 2022 meeting (its first face-to-face gathering since the beginning of the pandemic) was Accelerating Economies & Boosting Investments for a Resilient Future. The CFI.co team, present at all AIM events, includes a conference FDI expert, awards judging panel member, speaker, moderator and panellist. As an exhibitor, CFI.co has showcased key technological innovations. AIM is a leading international gathering of the investment community, academics and FDI strategists.
Opal Institutional Investor Conferences (including in London and Dubai)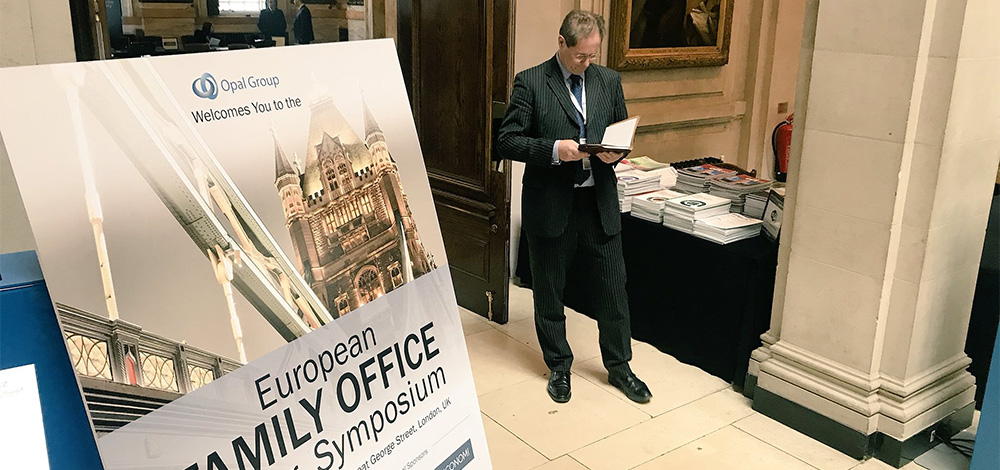 CFI.co has participated in Opal organized conferences around the world as speakers and panellists. The event partakers include family offices, HNW individuals, pension funds, SWF, and asset managers.
World Investment Forum (by the U.N., including in the Geneva headquarters)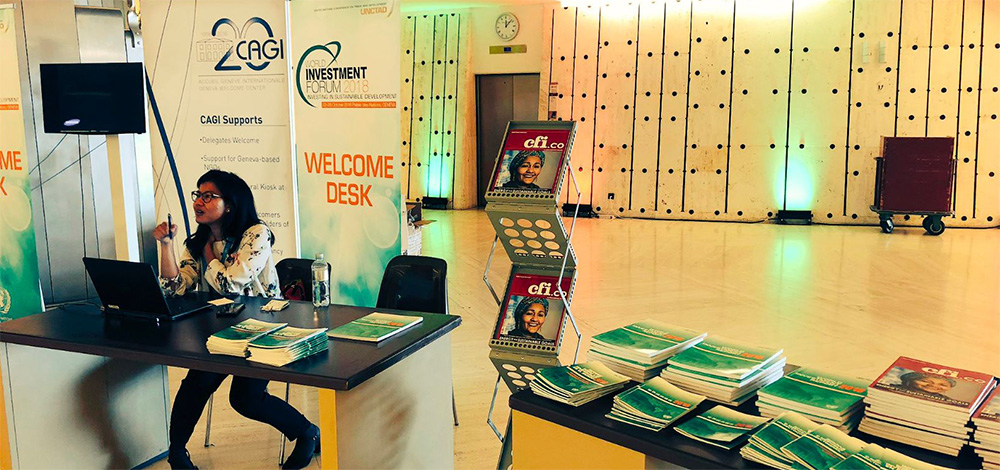 The UNCTAD World Investment Forum (WIF), a biennial event, is the pre-eminent global platform for investment and development. The 2018 Forum was held in Geneva and as key media partner CFI.co was present on all Forum days, meeting with and interviewing several heads-of-state, country leaders and government ministers.
CFI.co supports U.N.'s 17 Sustainable Development Goals (SDGs) through coverage of their implementation by businesses and organisations around the world.
We believe these goals should be interwoven into the fabric of any endeavour. The traction gained over the last few years has been considerable. However, more needs to be done and CFI.co will play its part in increasing awareness of the strong business case for delivering these goals. There will be emphasis on how the goals can be financed and subsequently produce appealing and sustainable financial results for all stakeholders.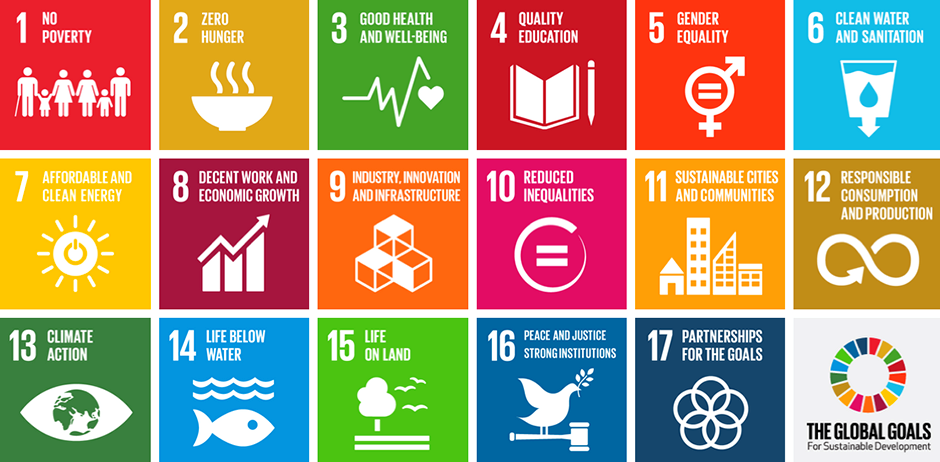 .