IBM CEO Arvind Krishna: Preparing Big Blue for a Quantum Leap
Frustrated by the limitations of 'regular' programming, IBM CEO Arvind Krishna is looking for a breakthrough in quantum computing. He expects Moore's Law to work its magic before long and usher in a new era that may see processing speeds boosted by a factor of a million or more.
Though the future is not quite here yet, IBM took its first rudimentary quantum computer system 'live' a few years ago to grant programmers free online access and an opportunity to tame its fickle yet powerful quantum bits (qubits). Last year, the company launched the IBM Q System One, the world's first commercial quantum computer, housed in a 27m3 airtight glass cube.
Krishna, a former head of IBM Research, firmly believes that current limitations such as the number of qubits that can be linked to form a system, and the length of time a qubit can be kept in a quantum state, will be overcome. At the forefront of the industry-wide quest to harness jittery qubits, IBM last year unveiled the world's biggest yet quantum computer: a 53-qubit machine with a decidedly sci-fi appearance and of a physical size not far removed from Colossus, the living room-sized first-ever programmable computer designed by Tommy Flowers (1905-1998), an engineer of the British General Post Office, in 1943 to help crack German ciphers during WW2.
A passionate technologist, Krishna attaches supreme importance to maintaining an edge in quantum computing, a field that may offer IBM a second change to get it right, reap the rewards of invention, and become the sixth big tech giant. The company, an American blue-chip icon that lost most of its lustre to audacious upstarts in the 1990s, has now rediscovered the excitement of pushing the envelope and leading the way.
Under Krishna the company has regained some of its former corporate swagger. Morale has been boosted and with that, IBM's ability to compete with the likes of Amazon, Google, and Microsoft.
With Krishna's elevation to CEO on January 31, four of Silicon Valley's largest companies are now led by Indian-born technologists. All but Sundar Pichai at Alphabet succeeded CEOs with a sales or marketing background. The remarkable rise of the engineers is considered proof that for big tech companies to thrive – and survive – the nerds need to be moved from the basement into the corner office.
Whilst Ginni Rometty, Krishna's predecessor, received praise for pushing IBM towards cloud computing, the company's stock languished and lost about 25 percent of its value during her eight-year tenure. Over that time, the broader US stock market gained some 150 percent in value.
Krishna may well owe his promotion to the bold decision he masterminded to acquire Red Hat, a leading provider open source enterprise software. The biggest-ever takeover staged by IBM cost the company $34 billion but opened a universe. Mr Krishna correctly identified an opportunity to acquire an essential piece of technology that will allow IBM customers to link their work processes to the company's own cloud, keeping everything inhouse and bypassing giants such as Amazon, Google, and Microsoft.
Krishna realises better than most that growth and profits are driven by integrated end-to-end solutions that gives users to option of staying in a single environment or enter a multi-cloud ecosystem. Red Hat, responsible for pushing the Linux operating system to maturity, straddles all clouds and offers IBM access to a vast community of developers. Programmers tend to gravitate towards platforms with the largest mass. The best and brightest minds have been attracted to Amazon Web Services (AWS) and Microsoft's Azure. With Red Hat in its constellation, IBM may begin to exert some pull and make up for lost time.
Arvind Krishna, an IBM veteran of thirty years who has fifteen patents to his credit, is also charged with reducing his company's exposure to its legacy. IBM still derives about 70 percent of its revenue (totalling $77 billion in 2019) from the sale of hardware – a sector that shrinks by 5 to 10 percent annually as processing power shifts to the cloud, leaving behind relatively small, slim, and simple terminals with like profit margins to manufacturers.
In a sign that the company is determined to reclaim lost ground, former Red Hat CEO Jim Whitehurst was installed as IBM president, a position usually reserved for the company's heir apparent. With two experienced tech visionaries at the helm, 'Big Blue' is not only back in the race for IT supremacy, but betting everything on next-generation computing.
---
You may have an interest in also reading…
Corporate Leaders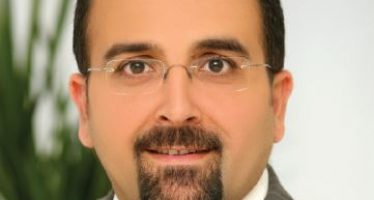 As Chief Executive Officer of INVESTBANK, Muntaser Dawwas joined the bank three years ago in full force, with a proven
Africa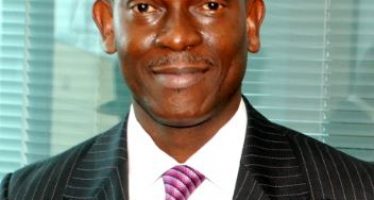 CEO's Profile The new management team appointed in October 2005, was led by Mr. 'Jibola Odedina, who brought to bear
Corporate Leaders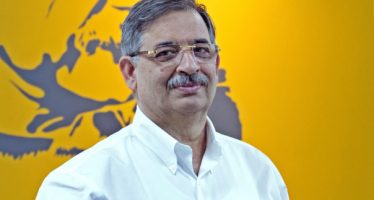 Congratulations on winning CFI.co's award for Best Wealth Manager India, three times in a row. How do you feel about