Exclusive Interview with IBM: Leading in a Hybrid World
How do you define a hybrid cloud platform and how is it driving client's digital transformation?
Hybrid cloud is IT infrastructure that connects at least one public cloud and at least one private cloud, and provides orchestration, management and application portability between them to create a single, flexible, optimal cloud infrastructure for running a company's computing workloads. It is designed to help a company achieve its technical and business objectives more effectively and cost-efficiently than public cloud or private cloud alone. In fact, according to one recent study, companies derive up to 2.5x the value from hybrid cloud than from a single-cloud, single-vendor approach.
In simple terms, companies rarely start from scratch. They have complex and unique workloads and apps. They have messaging, data and transactional systems, all integrated into their operational and security systems. Hybrid cloud is about meeting them where they are at in terms of the IT infrastructure choices they have made and the various places where they will do computing; whether it is in a public cloud, a private cloud, or on premises.
Relying on only one infrastructure like one public cloud locks you in, and perhaps more importantly, it locks you into only one company's innovation. And talking to our customers, we know that what they need is to be able to move faster and differentiate through technology and new business platforms. They want to be able to build more collaborative cultures and they need solutions that give them the flexibility to build and deploy any app or workload, anywhere – to which open source can be the answer. Open source is at the heart of hybrid cloud environments, which helps prevent customers from vendor lock-in. This is why IBM has been making significant investments to help accelerate innovation by offering a next-generation hybrid cloud platform built on open source technology.
What makes IBM's hybrid cloud approach unique?
Joining forces with Red Hat is, undeniably, a game changer. Through open source solutions like Red Hat OpenShift, we are providing customers with the unique ability to build mission-critical applications once and run them anywhere, making it easier to develop and deploy containers in virtually any cloud. With more than 20 years of leadership in open source communities, IBM puts open source technologies at the foundation of its services — incorporating Red Hat technologies reaffirms that.
Today, IBM is the number one hybrid cloud platform company. Our cloud business is much more comprehensive than any other cloud provider because it includes capabilities others don't have and reflects the actual cloud buying patterns of enterprise clients. Our cloud business includes both as a service — infrastructure, software, platform and process — and hardware, software and services that enable enterprise clients to design, build, operate and integrate private, public and hybrid clouds.
The point is that the overall enterprise cloud marketplace is not defined by what providers are trying to sell, but by what clients are buying. Enterprises need a holistic set of technologies and capabilities to run mission critical workloads on the cloud, as well as deep industry expertise that can transform operations and help accelerate their digital transformation. This is especially true today as the pandemic has created an urgent need for businesses to shift many of their operations and offerings to the cloud.
We keep hearing the term industry-specific clouds. What can you tell us about it and why are companies shifting to industry-specific clouds?
Working with clients, IBM has seen that a 'one-cloud-fits-all' approach doesn't work and that hybrid cloud is the next major shift in the evolution of enterprise IT. This is especially more critical when it comes to clients in highly regulated industries, including financial services, healthcare, insurance, telco and more, as there are also unique regulatory and compliance, security and data protection requirements to consider.
To address such needs, IBM announced the world's first public cloud for the financial services industry – IBM Cloud for Financial Services -to help address the requirements of financial services institutions for regulatory compliance, security and resiliency. This was done in collaboration with Bank of America. And today, we are seeing several global banks, including BNP Paribas join a growing ecosystem of financial institutions and technology providers that will adopt IBM Cloud for financial services in order to leverage those unique and leading security capabilities.
In the energy sector, Schlumberger, IBM and Red Hat are collaborating to build a hybrid cloud system that makes energy exploration data and analytics available worldwide in an easy-to-manage package. Red Hat's OpenShift container environment will help Schlumberger deploy this advanced toolkit to partners, clients and resellers around the world.
At IBM, we believe that every client journey to cloud is unique, with efforts focused on specialized application tasks, workloads, security and compliance requirements, along with specific industry and customer needs. IBM's hybrid cloud approach is at the epicenter of this swift and massive transformation. It allows organizations the flexibility to balance the need to keep some workloads on-premise or in a private cloud while also taking advantage of the speed and flexibility of the public cloud.
Do you think the pandemic influenced journeys to the cloud?
There is no doubt that this pandemic is a powerful force of disruption and an unprecedented tragedy, but it has been a critical turning point. Transformation journeys that were going to last a few years are now being compacted into months.
In response to the challenges presented by COVID-19, governments and business were under immense pressure to innovate and digitally transform. And with most companies only 20 percent along their cloud journey, business continuity and maintaining operations were some of the key issues organizations had to face, especially with the sudden shift of workforce from on-site to remote work.
So if there is anything the COVID-19 pandemic has taught us, it is the critical importance of technology solutions that enable speed, flexibility, insight, and innovation. So to answer your question, yes. This global crisis was and still is a catalyst for many companies to accelerate their move to cloud. And we now, more than ever, understand the importance of being able to operate anywhere and having an IT architecture that can take full advantage of applications and data no matter where they reside.
In your opinion, do you think the skills gap is widening as technology advances?
In general, digital transformation continues to disrupt and transform industries. So, it is no wonder that many traditional skills are becoming obsolete in the face of modern technology. While certain hard skills may lose importance over time, other types of skills are likely to evolve because of technological disruptions, such automation, AI and machine learning.
For decades automation has touched most industries – from the factory floor to banking transactions and oil refineries. However, intelligent automation enables change at a whole new level. AI and automation, or intelligent automation, are altering the way humans and machines interact, in terms of how data is analysed, decisions are made, and tasks and activities within a workflow or system are performed. These technologies are already changing how every job is performed, eliminating repetitive tasks but increasing the need for creative thinkers. In fact, IBM believes that 100% of jobs will eventually change due to artificial intelligence.
So, the priority right now is to help people around the world prepare for these jobs and to reskill existing workforce in order to remain relevant and be able to benefit more from the prosperity that new technology creates. In fact, IBM has been working closely with government and private entities, such as The Ministry of Education in the UAE, Abu Dhabi School of Government, Saudi Arabia Ministry of Communications and Information Technology and GEMS Education to make IBM's Digital-Nation available to their communities and ecosystem. IBM Digital-Nation is a cloud-based online self-paced learning and innovation platform designed to deliver advanced knowledge and skills in key emerging technologies, such as artificial intelligence (AI), blockchain, cloud, coding, Internet of Things (IoT), quantum computing, data science and analytics, and cybersecurity.
IBM also recently opened up Open P-TECH for several of our countries across the Middle East and Africa. It is a free digital education experience platform that is designed to equip young people and educators with foundational knowledge about emerging technology and professional skills.
About Hossam El-Din
Hossam Seif El-Din is the General Manager of IBM in the Middle East and Pakistan and the Vice President of Enterprise & Commercial for IBM Middle East and Africa. In his dual capacity, Hossam is focused on formulating and executing IBM's strategy across the region, and responsible for expanding the company's footprint, offerings and services and developing high-performance local teams.
IBM in the Middle East
IBM has been operating in the Middle East since 1947, when it installed the first computer in the region over 70 years ago. It has been playing a vital role in shaping the region's information technology landscape.
Today, IBM is a leading cloud platform and AI solutions company and is continuously transforming its business to address the emerging needs of businesses and societies and help customers and partners accelerate their digital transformation journeys.
---
You may have an interest in also reading…
Africa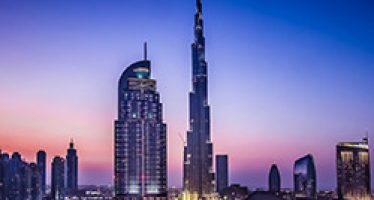 By Shanta Devarajan A snapshot of the Middle East and North Africa (MENA) Region today reveals a diverse and discouraging
Sustainability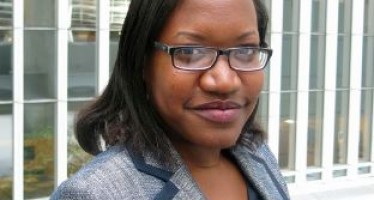 More than 1.5 billion people – about one in five of the global population – live in what the World
Middle East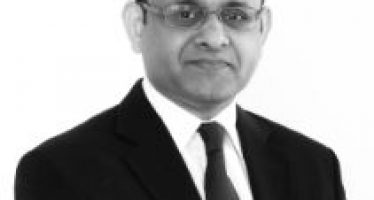 Grant Thornton United Arab Emirates (UAE) Audit Partner, Khurram Bhatti talks about the key aspects related to Islamic Finance. There