Fitch Ratings: Global Perspectives, Strong Local Experience and Credit Market Expertise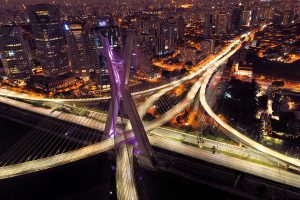 Fitch Ratings, a division of Fitch Group, is a leading provider of credit ratings, commentary and research.
The additional context, perspective and insights the company provides have helped investors fund a century of growth — and make important credit judgments with confidence.
Fitch Ratings is dedicated to providing value through independent and prospective credit opinions, and offers global perspectives shaped by local market experience and credit market expertise.
The firm — ranked number one in Latin America — has 13 offices in Mexico, Brazil, Colombia, Chile and Central America and more.
Some 200 analysts are dedicated to credit ratings and research in Latin America, providing more than 600 corporate ratings and 1,500 banks and financial institutions.
It provides 90 percent coverage for Public Finance, Infrastructure and Project Finance markets, and oversees 340 local and cross-border Structured Finance transactions.
In the past year, Fitch has undertaken 6,100 investor interactions around the world, and published 11,000 reports globally in 2019, including 1,400 special reports.
Drawing on the insight of some 1,000 analysts, the company brings diverse viewpoints together to render objective and forward-looking assessments.
What goes in to, and stands behind, that analysis is a world of capability and expertise that spans the local, regional and global fixed-income markets. Capital market participants recognise Fitch Ratings' transparency in presenting its credit views.
Within emerging markets, Fitch Ratings has extensive knowledge of the Latin America region, and rates more entities in regional financial institutions, corporates, structured finance, and infrastructure sectors than any other agency.
The company's credentials have been honed over many years. Fitch combines global expertise and local talents accumulating more than 27 years of local presence through a strong leadership and accomplished staff.
For more information, visit fitchratings.com
Fitch Ratings Management Team in Latin America
Business Relationship Management
Carlos Fiorillo
Managing Director
BRM Head of Latin America, Mexico City
carlos.fiorillo@fitchratings.com
Kathleen Holtzman
Managing Director, Corporates, New York
kathleen.holtzman@fitchratings.com
Diego Alcazar
Senior Director, Financial Institutions, New York
diego.alcazar@fitchratings.com
Samuel Fox
Managing Director
Structured Finance & Infrastructure, Chicago
samuel.fox@fitchratings.com
Fabio Astolfi
Senior Director
International Public Finance, Sao Paulo
fabio.astolfi@fitchratings.com
Erick Campos
Managing Director, Central America, San Jose
erick.campos@fitchratings.com
Rafael Guedes
Managing Director
CBL and Investors – Southern Hub, Sao Paulo
rafael.guedes@fitchratings.com
Alejandro Bertuol
Managing Director, CBL and Investors – Pacific and Caribbean Hub, Bogota
alejandro.bertuol@fitchratings.com
Frank Laurents
Senior Director, Investors, New York
frank.laurents@fitchratings.com
Analytical Team
Shelly Shetty
Senior Director, Americas Sovereigns, New York
shelly.shetty@fitchratings.com
Charles Sevilla
Senior Director, Americas Sovereigns, New York
charles.seville@fitchratings.com
Daniel Kastholm
Managing Director, Corporates, Chicago
daniel.kastholm@fitchratings.com
Glaucia Calp
Managing Director
Global Infrastructure Ratings, Bogota
glaucia.calp@fitchratings.com
Maria Paula Moreno
Managing Director
Structured Finance, Bogota
maria.moreno@fitchratings.com
Alejandro García
Managing Director
Financial Institutions, New York
alejandro.garcia@fitchratings.com
Eduardo Recinos
Senior Director, Insurance, San Salvador
eduardo.recinos@fitchratings.com
Davie Rodríguez
Senior Director
Fund & Asset Manager Ratings, New York
davie.rodriguez@fitchratings.com
Gerardo Carrillo
Senior Director
International Public Finance, Mexico City
gerardo.carrillo@fitchratings.com
---
---
You may have an interest in also reading…
Corporate
Boutique real estate investment house BlueRock was founded in 2010 with just a handful of assets; today it has more
Corporate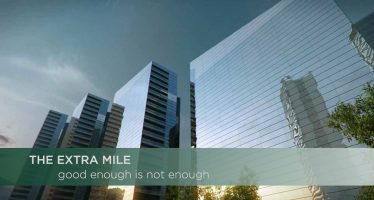 Alternative asset fund manager Hemisfério Sul Investimentos began operations in São Paulo some 15 years ago, when real estate private
Latin America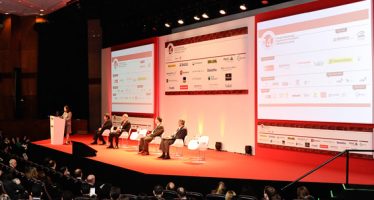 Connecting Brazilian Investor Relations (IR) professionals with global capital markets is a key objective for IBRI (Brazilian Investor Relations Institute).