Simba Group: Simba's Roar is Heard Across Nigeria, in a Variety of Sectors and Industries
The Simba Group, founded in Nigeria in 1988, is a conglomerate with operations spanning Nigeria's most dynamic economic sectors: agriculture, power, ICT, and transport.
Simba, in partnership with world-class organizations, has leadership positions across all five of its companies. Those companies share a common vision: to enrich Nigerian lives with innovative products and solutions.
The group relies on a "partner-centric" approach. Founder Vinay Grover recently described this process of selection and nurturing as the core of the organisation's success over the past three decades. Its largest partner is the TVS Motor Company, part of the $8bn TVS Group, for whom Simba handles importation, local assembly, marketing, distribution and after sales service in Nigeria.
The company's TVS King motorised tricycle is the clear market leader in Nigeria, with a commanding market share. TVS' three-wheeler vehicle, a relatively new entrant in a category which has long provided vital last-mile travel solutions to people across the world, has enjoyed tremendous success in Nigeria. As a product, it has several advantages over the established traditional players. But what has propelled it to the leadership position is Simba and TVS's emphasis on training across the ecosystem, and the presence of a spares and service infrastructure in every corner of the country.
The company attributes its success to the investments it has made in the long-term sustainability of the industry, by deploying hundreds of such spares and service centres — some owned by the company, and others via their distribution network — and the continued investment in infrastructure.
Simba also represents TVS for the sale of its motorcycles in Nigeria, which includes the TVS HLX – developed exclusively for the African continent, with modifications for each market. TVS Motor Company has sold one million TVS HLX motorbikes in Africa, and the vehicle was even featured on Amazon's Grand Tour programme presented by Jeremy Clarkson and Richard Hammond.
Simba also partners with Luminous Power Technologies, part of the $25bn Schneider Electric group, for the sale of inverter solutions in Nigeria. The market-leading brand has established itself as a household name in the country, providing power back-up to thousands of homes and offices. It redeploys energy stored in batteries during power cuts, which are a frequent occurrence in many parts of the country.
Again, Simba attributes its success in the sector to its quality products, backed by reliable and accessible after-sales service. The Simba Service offering provides customers with 24-hour customer response via a dedicated online portal and call centre, across their distribution network.
Also supported by Simba Service is another power back-up portfolio featuring inverter brand, Genus, and Kstar, a global Top 10 company manufacturing UPS systems. These specialised energy solutions have an automatic changeover feature which allows individual customers and critical power load functions, such as in hospitals, a seamless transition from one power source to another.
Also in the power portfolio is Sollatek, the country's leading power protection device provider. Sollatek products ensure that electronic goods such as televisions, air conditioners and refrigerators are protected from poor power conditions. The devices ensure there is no damage to appliances, and no fire risk, due to electrical fluctuations.
Simba partners with Mahindra EPS, part of the $20bn Mahindra Group, for agricultural equipment and mechanisation. Mahindra Irrigation solutions deploy water to farmland through a scientifically designed network of pipes and emitters.
These solutions are complemented by the application of water-soluble fertilizers through systems known as "drip fertigation". The company offers a full range of irrigation solutions, including drip irrigation, pressurised systems, and gravity-based systems, customised as per field requirements.
Simba is also a leading provider of B2B communication infrastructure in partnership with Avaya, the $3bn American multinational technology company. It focuses on unified communications, contact centres, and services. Simba is the only partner of Avaya with fully accredited engineers for APDS (Avaya Professional Design Specialist), ACSS (Avaya Certified Support Specialist) and ACIS (Avaya Certified Implementation Specialist) in West Africa.
Simba holds a leading presence in each of the industries in which it participates, and the group places an emphasis on the shared values of subsidiary companies and partners.
Head of strategy Kunal Grover recently noted how this forms the most fundamental part of the group's partner-selection process. He credited the shared values system as a key competitive advantage, and attributed the group's recent CFI.co award for Socio-Economic Value Creation in Nigeria to this.
Of particular note is Simba's commitment to CSR. This was demonstrated during the recent floods in Kano State in Nigeria when the company distributed hundreds of rice bags to the victims of the calamity. The effort was commended by the Kano State Emergency Management Agency (SEMA). A key ongoing initiative is a commitment to women's empowerment. Simba runs what it calls the Queen Riders programme, which trains women from under-represented backgrounds and gives them opportunities across the transport industry.
The Simba Training School, which conducts advanced mechanic courses, has provided training to women riders, mechanics and vehicle-owners, free of charge. It follows participation of the group in the recent conference at the National Centre for Women Development in Abuja, in which they distributed free bicycles to girl students.
As an organisation committed to sustainable development in Nigeria, Simba continues to invest in ecosystems within the various industries in which it participates. From training to knowledge transfer, the emphasis and investment on human capital development will, the company believes, continue to propel it further.
---
Tags assigned to this article:
nigeria
---
You may have an interest in also reading…
Corporate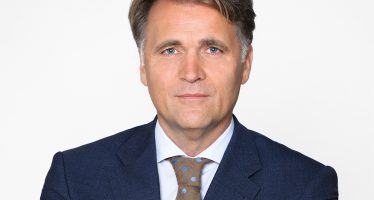 In times like these, the importance of sustainable investment in infrastructure is growing. The demands on infrastructure are constantly changing,
Finance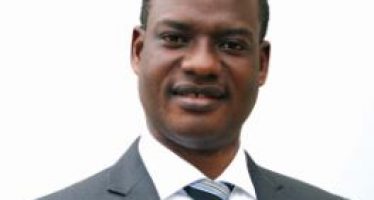 Gross Domestic Product (GDP) is an internationally recognised measure of economy size and strength. It is importance to have up-to-date
FRONT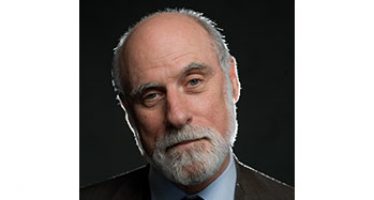 Vince Cerf had absolutely no idea that his creation would be hijacked by big business, encourage tunnel vision, and spread