Add a Swoosh, Some Sweat, and Serious Business Nous — You have Victory on Your Side
Nike founder, athlete, philanthropist, battler: Phil Knight pulled himself up by his own running-shoe straps
By HAL WILLIAMS
There's nothing like a bit of history to bolster a brand. A mental association with an elite figure or personage doesn't hurt; add a snappy name, and that's the trifecta right there. American billionaire Phil Knight, founder of Nike with Bill Bowerman in 1964, is the guy with the winning ticket.
History and a link with high-fliers? Check and check. The eponymous Nike is the mythical Greek goddess of victory, so she goes waaay back. She's bang in the centre of the VIP section, too, as a winged attendant to the gods Zeus and Athena; so, yeah. Cool name? Check again. Nike was a title just begging for appropriation — and the addition of an elegant logo.
The trouble with Phil Knight is knowing what to focus on, but let's stick with Nike and the athletics link for a moment. The businessman ran track during his time at the University of Oregon, coached by Bill Bowerman, who later became one of Nike's co-founders. He and Bowerman each chipped-in $500 to start the company, such as it was.
And Knight was a runner to his bones. His personal best was a 4m 13s mile — not far off Roger Bannister's earth-shattering 3m 59.4s record in 1954. A great athlete, then; but perhaps we're giving Knight too much credit when it comes to titles and branding.
His vigour lent him respect and his business acumen was beyond reproach — he started selling low-cost Japanese running shoes from the back of a Plymouth car at the track events where his own athletic performances shone. But before Nike was Nike, it went under the more prosaic name of Blue Ribbon Sports. Employee Jeff Johnson (the company's first) suggested the Nike moniker to Knight. Boom. Sure-fire winner.
The famous swoosh logo wasn't Knight's brainchild, either; it was commissioned in 1971 — for $35! — from a graphic design student named Carolyn Davidson; we hope she gets some royalties. Knight apparently didn't much care the graceful curve at first, but — again showing prescience and business nous — decided that it would grow on him. It did. Boom again.
Phil Knight — who retired as CEO in 2004 and company chairman in 2016 — has a track record for picking winners. Two years ago, in July 2020, he was ranked by Forbes as the 24th richest man in the world with a fortune of $54.5bn. He'll have slipped a little in the rankings — at the most recent tally this July he has a mere $40bn to his name — but he won't be sweating over the missing beans. His name and status may be linked to the godly sportswear company, but lay out a selection of pies and you'll find Knight's fingers in a few of them.
Seen the animated kiddie chiller Coraline? Knight, again. He owns the stop-motion film production company Laika — another cracking title, this time the Russian equivalent of Fido, and the name of the first dog in space. The company was previously Will Vinton Studios, an up-and-coming animation outfit looking for investors. Knight took a 15 percent stake in 1998, and his son Travis — a failed rapper — joined the operation as an animator.
But Will Vinton Studios didn't meet with the high standards of Knight senior, a Stanford School of Business graduate. He bought the company and assumed control, because that's how he rolls. Travis was swiftly elevated to the board and dad rebranded the company. And that's Laika. Knight ploughed in $180m, and its first feature film, Coraline, was released in 2009. Instant success. Travis Knight became president and CEO of Laika. Knight had another son, Matthew, who died in a diving accident at the age of 34. Laika Studio's 2005 short film Moongirl was dedicated to him.
If the nepotism hinted at in the previous paragraphs turns you off a little, bear in mind that Knight was himself no recipient of family favours. His father, William W, owner of the now-defunct Oregon Journal newspaper, denied Phil a summer job when he was a student. Let him find work for himself, was Knight the elder's philosophy. One hopes he was impressed when his son took up a post on a rival paper, The Oregonian, tabulating sports scores — running seven miles there and back each day.
Also in the plus column against Knight's name are philanthropic endeavours. The Portland native has donated millions to his alma mater universities, Oregon and Stanford, as well as the Oregon Health and Science University. He was in the military, worked as a certified public accountant (first with Coopers & Lybrand, then with Price Waterhouse). He even worked as an accounting professor at Portland State University for a time.
These events and career paths may all have shaped the man, but the whole is greater than the sum of the parts. Whichever way you look at it, Nike founder Phil Knight created a company that has become a household name and brings in nearly $45bn in annual revenues.
Knight. Nike. Swoosh. Boom.
---
You may have an interest in also reading…
Corporate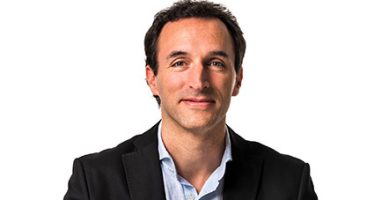 "The distinctions between telecoms, technology and data companies are vanishing rapidly. What lies ahead of us is seamless digital opportunity."
Corporate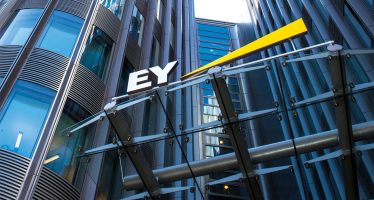 When a company with over 10,000 employees is soon celebrating its 100th birthday, it doesn't really run the risk of
Middle East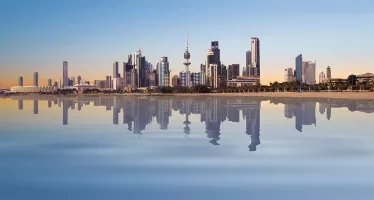 Transparent, robust, and dedicated to ESG and sustainability, Boursa Kuwait has changed the state's capital market Boursa Kuwait has demonstrated