New York, New York Still has the 'Welcome' Mat Out, but it Helps if you're Wealthy…
"If you can make it there, you'll make it anywhere…" — but just what does it take to make it in the Big Apple? CFI.co trips through the realities of living in New York City with facts, figures — and a suggested city-centric playlist to keep you in the mood…
You'll need a job if you're planning to live in New York. Some of the world's biggest corporations are here, along with some legendary institutions, such as the New York Stock Exchange.
Listen while you read with all the featured songs on our Spotify "Living in New York" playlist.
Track One: Welcome to New York — Taylor Swift
Keep those stars in your eyes for a while; reality can come a little later. Because yes, New York City is… wow. Just wow.
"Cosmopolitan" doesn't even begin to cut it; this crucible of cultures and nationalities — 800 languages are spoken here — means the world is practically yours. Keep your options open, because the temptations are many — and getting side-tracked really is part of the fun.
But let's not lose the thread; if you're considering living in New York, you'll be aware of its charms. Let's look at what it's like to move to, and live in, America's most populous — and most densely populated — city.
Track Two: New York State of Mind — Billy Joel
To be blunt, living in New York is expensive. Or perhaps rich; it depends which way you look at it. There is certainly wealth here; the city squeezes a similar GDP to Russia out of an area 500 times smaller.
If (perhaps ill-advisedly) you're heading to the Big Apple without a job, you'll be heartened to hear that the employment market is generally vibrant for tech, finance, insurance, healthcare, real estate, fashion, journalism, mass media, and publishing. But despite its status as an international hub, the city has been relatively slow to bounce back from the pandemic.
While nationally, 90 percent of jobs have been regained, it's more like 60 percent in New York. The local unemployment rate currently sits around nine percent (it's less than four percent nationally). Along with all the investment in tech, the city has come to rely on three main sectors: tourism, hospitality, and retail. All were hard hit by Covid-19.
But don't lose hope just yet, jobseekers; some of the world's biggest corporations are here — HBO, American Express, Tiffany's — along with 50 or so Fortune 500 companies, including JPMorgan Chase, McGraw Hill and Estée Lauder. Also present, of course, are some legendary institutions, such as the New York Stock Exchange, Nasdaq and the UN headquarters. The US might not have as much history as Europe, but it's creating its own as fast as it can.
New York is frequently divided into specialist boroughs; north-eastern Manhattan — aka Silicon Alley — is globally famous attracting tech and media start-ups. You might recognise some of the names: Google, Facebook (or is it Meta, now?), Apple, Robinhood, IBM… The city's also known as the world's media capital, hosting CNN, NBC, The New York Times, Fox, Reuters, and Warner Bros. Hearst also has a presence in the city. The Wall Street Journal has its head office here, as does (perhaps obviously) The New York Times.
Bright lights, big city…
Track Three: New York I Love You but You're Bringing me Down — LCD Soundsystem
You'll want to find work, or get your start-up started-up, fast — because the cost of living in New York is 129 percent above the national average. And — it gets worse — that puts it in seventh spot in global terms. The other six cities must be eye-wateringly expensive, because the charms of New York City don't come cheap. The crust you hope to earn may have many hungry hands reaching for it — so how much do you need to earn to avoid lying awake worrying about funds in the city that never sleeps?
Wise travel bloggers calculate these things for us online; one site advises that you'll need more than $2,500 per month, or $35-$40,000 per year after taxes, just to get by. Another, less optimistic, New Yorker reckons you'll need to make more than $11,000 a month, or $135,000 annually. The average income in New York City is about $63,998; the minimum wage is $15 an hour (but let's hope that burger-flipping isn't your game plan).
Track Four: Talkin' New York — Bob Dylan
In a compact metro area shared by almost 19 million people, that icon of the American Dream, the motor car, doesn't enjoy its usual status in NYC.
Residents are canny about local transport tips and tricks, and keen to share their knowledge, so buying, renting, or owning a car doesn't need to be part of a migrant's to-do list. The city subway is the largest rapid transit system in the world, with 472 stops that would take a full day to navigate. At less than $3 per ride (monthly tickets are cheaper still) taking the subway is a no-brainer. Everyone else in New York will be doing the same thing, mind, so prepare for a bit of a crush in rush hour.
If you step away from the glitz and budget carefully, you can get away with modest cash reserves until you hit the big time. And it can be fun: enjoying genuine Cantonese or Italian (or Mexican or Malaysian or Nepali, for that matter) from small diners and restaurants tucked into alleys and side-streets is a true blessing of living in New York City.
You'll want to see the sights, right? The Statue of Liberty, Carnegie Hall, the Brooklyn Academy of Music, art galleries (there are more than 500), theatres (on- and off-Broadway), museums — some of those things cost little or nothing.
Broadway excepted, of course…
Track Five: Fairytale of New York — Kirsty MacColl
There's no getting away from the fact that New York rents are expensive. Half the average monthly salary ($5,500 after tax) is likely to go straight to the landlord. A one-bedroom apartment in the city centre will set you back more than $3,000 a month; living a little further out could bring that down to $2,000.
If you plan to live in New York and keep housing costs below $1,000 per month — something most New Yorkers will tell you is nigh-on impossible — it can be done. But you'll be sharing your living space; consult Craigslist for roommates, and look for flats in cheaper areas such as Chinatown or Brooklyn.
Thinking of buying? Very brave; we wish you luck. Housing costs here are 369 percent above the national average, and that's without factoring-in down payments, taxes, insurance and closing costs. Not surprising, then, that only around 30 percent of NYC residents own their homes.
Track Six: New York, New York — Frank Sinatra
We had to get Ol' Blue Eyes in the playlist, singing the praises of the city during more innocent times. With spiralling gun crime and routine muggings, the US has developed a bit of a bad rap for safety in recent years.
Luckily, that reputation is ill-deserved in New York (statistically speaking, anyway). The streets — even for people walking alone — are considered safe in daylight hours, and only marginally worse after dark.
So, you'll be wanting some fresh air, too — and thanks to its green lung of Central Park, and other open spaces, that's entirely possible. Central Park — sandwiched between the Upper East and Upper West Sides of Manhattan — isn't the biggest in the city; it's only fifth on the list.
Washington Square Park, in lower Manhattan, is a cool meeting spot with plenty of buskers and street music. Theodore Roosevelt Park, adjacent to the Museum of Natural History, and Manhattan's Inwood Hill Park are great dog-walking spots. Pumphouse Park, in Brookfield Place, offers neat gardens and a great view of the Hudson River.
In summer, you'll be sweltering; in winter, you'll freeze. But year-round, the Big Apple has what it takes to blow your mind — and, if you're not careful, your budget — on a daily basis.
New York, New York: it's my kind of town. With some effort and tenacity, you can make it yours, too.
---
You may have an interest in also reading…
FRONT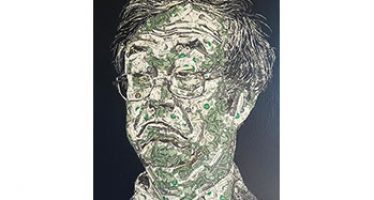 The dormant P2P Foundation account of Satoshi Nakamoto – the man, or group of people, who invented Bitcoin – sprang
Finance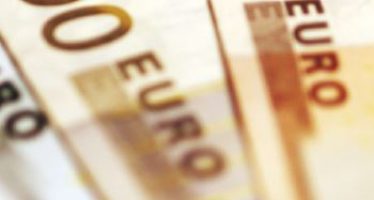 It could have been conceived a bit more thoughtfully, but as a project the European common currency is not altogether
Corporate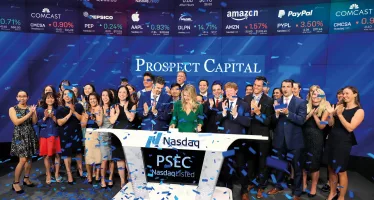 For 35 years, Prospect Capital Management, along with its predecessors, has established a history of innovation across its private and