JPMorgan Chase CEO Jamie Dimon warns of heightened economic risks
Businesses and households should batten down the hatches, according to one of banking's most prominent executives.
In mid-2022, Jamie Dimon, CEO of JPMorgan Chase, worried that a financial "hurricane" could be on the horizon.
"Right now, it's kind of sunny, things are doing fine, everyone thinks the Fed can handle this," Dimon said. "That hurricane is right out there, down the road, coming our way." It could turn out to be a "a minor one or Superstorm Sandy" event.
"These are very, very serious things which I think are likely to push the US and the world — I mean, Europe is already in recession — and they're likely to put the US in some kind of recession six to nine months from now," Dimon said in October 2022. "It can go from very mild to quite hard and a lot will be reliant on what happens with this war. So, I think to guess is hard: be prepared."
At the start of the year, Dimon expressed a more optimistic — albeit still cautious — outlook in an interview with Fox Business.
He spoke of heightened risks due to conflict between Russia and Ukraine, the energy crisis, food shortages, inflation and central banks' overcorrection with quantitative tightening. These factors, along with the Fed's rate hikes, are "having a huge effect on smaller countries, poor nations, those who are reliant on importing oil and gas".
Dimon believes these uncertainties "may very well mitigate", resulting in a "kind of Goldilocks mild recession". But it could just as easily swing the other way and cause dire economic consequences.
Dimon has experience weathering strong economic headwinds. He became the JPMorgan Chase CEO in 2006, just before the fallout of the 2008 global financial crisis. When he took the helm, JPMorgan was the third-largest bank in the US. After accepting state aid and snapping up weaker firms, Dimon led JPMorgan to become the number-one bank in the nation. He's celebrated as the "only survivor of the generation of managers who headed the big Wall Street banks when the financial crisis hit".
So, if Dimon says to brace for economic turmoil, it would be wise to prepare for the worst — just as JPMorgan Chase has begun to do.
"With all this capital uncertainty, we're going to have to take actions," Dimon said. "I kind of want to shed nonoperating deposits again, which we can do in size, to protect ourselves so we can serve clients in bad times. That's the environment we're dealing with."
The bank will be taking a conservative approach to its balance sheet, and Dimon said investors should do the same. But that hasn't prevented the bank from bringing on fresh talent.
"So far we're still in the hiring mode," Dimon said. "We have a lot of growth plans. You know, I tend not to stop growing because you have a recession. Even in a recession, we're opening in new countries. And we think those things are very good for shareholders over the long run."
Jamie Dimon, who is of Greek descent, shed light on the innovation hub that JPMorgan decided to establish in his ancestral home. He calls Greece a "rational government that makes rational decisions", but insisted his lineage didn't factor into the decision to invest there.
The bank has had offices in Greece since 1968, but the innovation hub will be main arm of the bank's development of digital assets, focusing on cryptography, distributed ledger technology, artificial intelligence and machine learning related to payment systems. Greece was an easy choice for the bank's expansion plans, citing a ready talent pool specialised in the fintech sector and data sciences. The Athens-based hub expects to employ around 50 people and is still shopping for suitable real estate.
The bank has also signed a deal to acquire a 48.5 percent stake in the Greek start-up Viva Wallet for more than $800m. The payments fintech operates provides card acceptance services through its POS application, add-on Google play devices and advanced payment systems in online stores. Viva Wallet became Greece's first unicorn start-up, with the latest valuation estimated between €1.7bn and €2bn.
"Viva has done an amazing job in 23 countries. They have managed to serve stores or groups in different countries with different systems. While we are doing a good job, they have created systems that we still don't have," said the JPMorgan Chase CEO.
While JPMorgan continues to shore up digital assets, Dimon still expresses caution and scepticism for cryptocurrencies proliferating the market these days.
"I think sceptical is too soft a definition. I would never invest in crypto," Dimon stated in an interview with El Pais. "In this matter, it is necessary to separate the technology, the blockchain, from cryptocurrencies as a pure investment asset. We are one of the largest users of blockchain in the world because it allows us to process millions of data in real time. However, I have never understood the value of cryptocurrencies as investment assets. They have become fashionable, but deep down I think they hide a system that could be very similar to Ponzi schemes.
"That does not mean that I do not defend the right of people to invest in them," he added. "I also don't think people should smoke, but I defend their right to do so."
In a CNBC interview in December 2022, he call the crypto market a "complete sideshow" and likened crypto tokens to collecting "pet rocks".
He challenged the American public to consider what crypto is being used to buy and sell — billons in ransomware pay-outs, millions in exchange costs, and plenty of money laundering, terrorism financing, tax avoidance and sex trafficking. Dimon wonders how governments could have allowed this happen in the first place and what they'll do to prevent it in the future.
The media has helped to boost the hype and hysteria surrounding cryptocurrencies, and many ordinary citizens have fallen prey to what the JPMorgan Chase CEO says is little more than "a decentralised Ponzi scheme". Take the recent collapse of cryptocurrency exchange FTX, where its founder Sam Bankman-Fried allegedly fleeced investors out of billions.
Jamie Dimon says that the government is responsible for protecting investors, but they've dropped the ball. There was a lot of "smart money" tied up in FTX, but there were also lots of little people hurt in the fallout.
---
You may have an interest in also reading…
Banking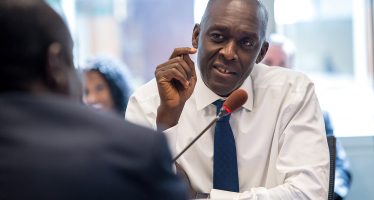 Covid-19 has had a huge impact on transport. The response to the pandemic, from social distancing to lockdown policies for
Finance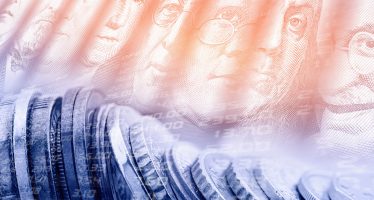 While the economic recovery around the world remains uneven, fragile, and unbalanced across sectors, financial markets are generally doing very
Africa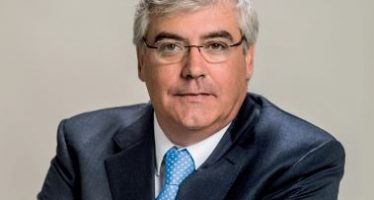 BFA CEO Dr Emídio Pinheiro (52) was born in Lisbon and obtained a degree in economics at Universidade Católica de