A One-Day Commitment for a Lifetime of Freedom
The gateway to a Greek golden visa in just one day? Emelia Beeson reports on a rapid route to the European dream…
Picture the scene, just months from now… You're at a beautiful beach, minutes from the ruins that gave birth to democracy. In your hands lies a document giving you and your family the freedom of movement that many people can only dream of…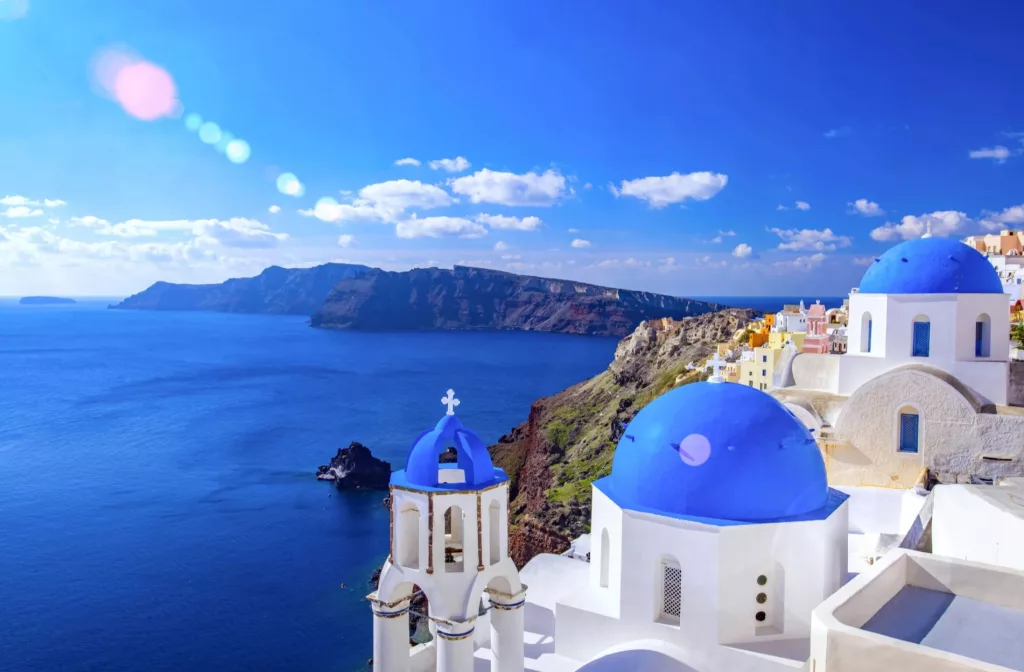 The document is a Greek golden visa. European residency begins with a smart investment — and a one-day business trip.
"Greece has become a hotspot for foreign investment, both private and institutional," says John Hunter, residency and citizenship specialist at Holborn Assets. "There are huge perks, and there's been a surge in demand. We have access to golden visas from €255,000. Many other entry points start at €500,000."
There's no minimum-stay requirement for a golden visa. You only need to be in Greece for a single day — to provide biometric data — and the rest of the application process can be completed remotely.
From that point, it takes an average of just two months to receive a "blue paper", a receipt confirming submission of the application. This entitles the holder to all the benefits of the full visa, and serves as a temporary residency permit until the golden visa is issued.
From as little as two months after this step, you and your family have the right to travel visa-free across the 26 European Countries in the Schengen area. You can open a business and trade freely with the rest of Europe. In Greece, family is everything: "Your family" covers you, your spouse, your children, stepchildren, siblings, and grandparents — even the grandparents of your spouse.
Even for those with no intention of permanently relocating to Europe, as long as the visa is renewed — and the initial investment maintained — the reward is lifetime residency in Greece. After seven years, you'll be eligible for EU citizenship — one year less for children if they attend a Greek curriculum school.
With citizenship comes the right to live, work and study in any EU country — and the ability to travel visa-free to 128 countries around the world.
Holborn Assets is a trusted wealth management partner with a 100 percent success rate for golden visa applications — and rated excellent on Trustpilot.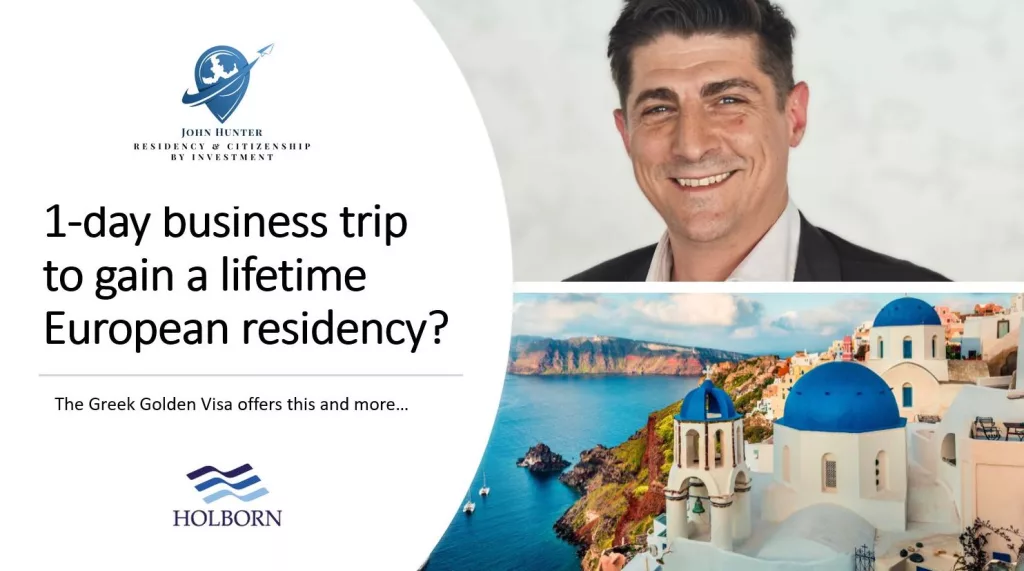 "We help you to choose your investments wisely, and secure your eligibility for a Greek golden visa," John Hunter says. "We invest with only the most reputable partners to deliver you the best options for your portfolio, and your family."
All this from a one-day business trip — what are you waiting for…?
---
You may have an interest in also reading…
Finance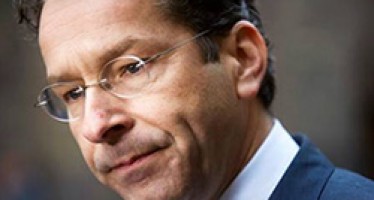 So far, nobody in Brussels blinked. However, before the week is out somebody will. An eleventh hour compromise between Greece
Sustainability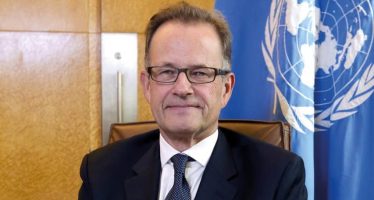 In September 2019, UN Secretary-General Antonio Guterres announced a Decade of Action for the SDGs — a clarion call to
WEF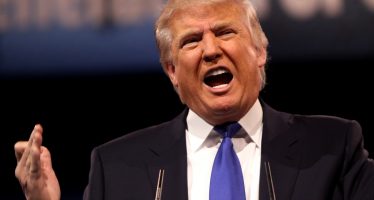 The man himself was unable to attend the proceedings in Davos – he has other commitments, including an appointment with