Baker & McKenzie Continues to Expand its Global Reach
Baker & McKenzie seems determined to remain true to its founding principles of 60 years ago to be a truly global firm; it has just announced that it has opened a new office in Johannesburg with immediate effect with partners, lawyers and staff from Dewey & LeBoeuf South Africa. As the African economies grow Baker & McKenzie's are ensuring that they maintain their market share.
With the world scrabbling for Africa's resources an office in Johannesburg strengthens Baker & McKenzie's presence in Africa and broadens its global platform in leading markets for energy and natural resources.
The Firm now has 70 offices in 43 countries, including 26 of the world's 30 largest economies and 12 of the 15 most resource-rich countries. 
The global firm, with 3,800 lawyers worldwide and $2.27-billion (U.S.) in revenue in 2011 "speaks" 75 languages.
Johannesburg is Baker & McKenzie's third office opening in the past 12 months, following the launch of offices in Istanbul, Turkey, and Doha, Qatar.
The office is Baker & McKenzie's second in Africa after Cairo, established in 1985.  However, Firm lawyers from Paris, London, New York, Chicago and other European, Asia Pacific and Latin American offices have long advised clients on high-profile transactions in Africa across a wide range of sectors, including energy, natural resources, healthcare, IT and telecommunications, retail and more.  According to mergermarket, the Firm has advised on more cross-border transactions in Africa over the past four years than any other leading M&A firm.
"The addition of this highly regarded team underscores our long-term commitment to Africa," said Eduardo Leite, chairman of Baker & McKenzie's Executive Committee. "As the continent's largest economy and biggest recipient of foreign direct investment, South Africa is the linchpin for our expansion plans for the continent. We are pleased to add such a strong team to better serve clients' growing interest in this fast-growing region."
"This respected team brings sophisticated knowledge and experience in areas of strategic importance to our clients," added Koen Vanhaerents, chairman of Baker & McKenzie's EMEA region. "Africa has vast resources and potential that will drive both inbound and outbound client investment. This is a big step in our continuing effort to expand our capabilities to serve client needs in the region.
At the same time, the law firm's Toronto office is celebrating its 50th year in the city as the biggest U.S.-based firms in the world has had an outpost in Toronto since Kennedy was in the White House.
Brazilian Eduardo de Cerqueira Leite offered the following insight on the role of legal advisers role in the context of risk mitigation in the present economic climate:
"In many countries, the role of government is expanding. Legal advisers can offer the regulatory expertise needed to navigate the expanding governments' energy policies and regulations, which are often uncertain in the current economic climate. Additionally, taxes are expanding along with the expanding governments, and global banking and finance reforms can impact the ability of companies to obtain and raise money.
Legal advisers can advise companies and help mitigate any risks. Lawyers can also help companies manage the health, safety and environmental risks of oil and gas projects. Legal advisers often have high level contacts among industry participants so can facilitate relationships, which is especially advantageous in light of the increasing number of global alliances being formed."
Baker & McKenzie's long standing global reach, sheer size of its network, and sector specific competencies delivers a unique competitive advantage that is hard to replicate. Nevertheless, the company is not sleeping on its laurels. Against these difficult economic times, the firm continues to strive forward with expansion into the emerging markets.
---
You may have an interest in also reading…
Europe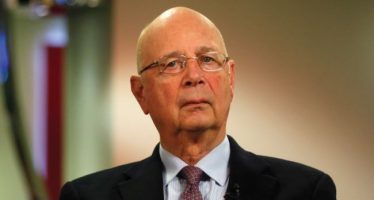 Long before Google came up with the motto, Don't Be Evil was the sort of maxim Professor Klaus Schwab regularly
North America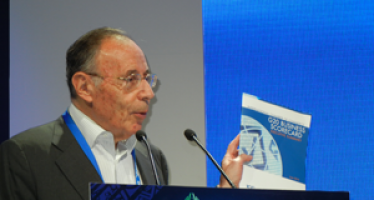 Presenting pre-findings of an ICC Open Markets Index at an international business dialogue in Paris on March 4th, ICC Chairman
Editor's Picks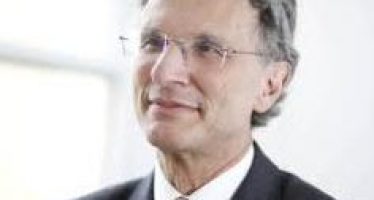 The London Business School benefits enormously from Prof. Likierman's broad experience. Unlike many deans, Sir Andrew has spent much of