Oracle CEO Safra Catz
Tech bros beware, there's a new queen of the cloud.
Safra Catz, the head of operations and sales at Oracle, has put the tech world on notice after being announced as the Cloud Wars CEO of 2022 by the Acceleration Economy Network.
The business exec has an estimated net worth of $1.6bn and is frequently named among lists of the most influential business women in the world. She occupied the nineteenth ranking on Forbes' 2022 lists of Power Women and America's Self-Made Women.
Catz, an Israeli immigrant, joined Oracle in 1999 after working over a decade in investment banking positions. She began her Oracle career as senior vice president and has served as a board director, president, CFO and co-CEO along with Mark Hurd, the former boss of Hewlett-Packard from 2005 to 2010. Catz and Hurd were selected to co-captain the company in 2014, when Oracle co-founder Larry Ellison stepped down to serve as executive chairman and CTO. Catz was in charge of operations, legal and finance, while Hurd oversaw sales, service and marketing. Catz became the sole CEO in 2019, when Hurd passed away from cancer, just five weeks after announcing a medical leave of absence for undisclosed reasons.
"After we lost Mark, all of a sudden, I was responsible for sales. Well, what do I know about that?" questioned Catz.
But the low-profile leader understands about being a customer — from the back office to the end-user. She has led the Oracle's transition from selling products to partnering with clients to streamline and future-proof their businesses.
"The way we used to sell a product is that our geniuses in their ivory towers would build a product and throw it out to a customer," Catz joked. "They'd lean out and say, 'Give us a call if you need help, but we're hoping you're smart enough to know how to use it.' And then the system integrator and the customer would implement the product — sometimes with some help from Oracle Consulting — and that was the relationship until our geniuses came out with something new and would throw it out the window again."
But now she likens the business model to two occupants — Oracle and its customer — sharing one residence.
"We now have to basically move in with you. And live in the townhouse with you. And the customer's on this side and Oracle's on that side. They're totally connected, because we basically get rid of the wall between our two enterprises: us and you."
Oracle customers have commented that they can't "tell where my people stop and your people start" — which Catz takes as the ultimate praise.
Catz has proven herself a formidable force in the tech world. She is credited with spearheading Oracle's aggressive acquisition strategy during her 24-year tenure, helping to close more than 130 acquisitions.
"When we do acquisitions, we decide what we want. We decide what fills a hole. And if the price is too high, our alternative is the $5bn we spend on R&D every year," Catz told Bloomberg. "We're not well-known for overpaying, because at Oracle we always have an alternative."
She explained that each prospective deal is assessed from 50 different angles: "The market continues to change all the time, and we are always looking at everything in evaluating how it fits with our strategy."
One of the Oracle's latest acquisitions, health technology firm Cerner Corporation, has contributed to strong profit growth for the enterprise software giant. Oracle bought Cerner in a $27bn deal in June 2022. Post-acquisition, Catz reported that Cerner was performing beyond expectations.
Quarterly revenue jumped 18 percent year-over-year in the period ending November 30, or a nine percent increase if excluding Cerner. Catz explained that the bump in revenue exceeded "the high end of our guidance by more than $200 million".
Oracle's cloud revenue, including Cerner, was up by 48 percent, as compared to a 27 percent increase without the health tech acquisition.
Oracle is also targeting the financial service segment as a "very strategic" area that will become "key to Oracle's future." Catz outlined the company's plans to lever existing bank relationships to develop B2B transactions with its cloud technologies stack.
"Our ambition here is to completely automate B2B commerce between buying and selling companies that are running Oracle Cloud ERP and manage all of the financing and insurance and logistics associated with that transaction," Catz said. "We have very strong partners in finance, insurance and logistics, so we can completely automate the entire transaction, where B2B transactions begin to look like B2C transactions."
Clients' success is central to Oracle's mission, and Safra Catz has found, particularly during the Covid pandemic, that digital connections are critical to that success.
"We have learned that being bold is the way to win and being timid will wipe you out," she said. "We have built a platform that is secure, high-performing, sustainable and cost-efficient. On top of that, we've built horizontal applications that are focused on so many industries where digital technologies are critical for survival and success."
According to the latest research, the global cloud market is expected to reach $600bn in 2023, up from $410.9bn in 2021. Oracle is ready to capitalise on that growth with 40 commercial and government cloud regions in 22 countries in five continents.
"Everyone will go to the cloud, the only question is who they will go with," Catz forecast. "Every company has a different offer and every customer has different needs. Companies must move into the 21st century and everyone knows that."
---
You may have an interest in also reading…
Finance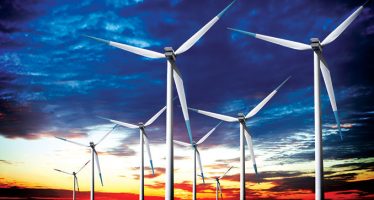 One of the biggest bangs on the opening day of the Paris COP21 climate summit was without doubt the dual
Middle East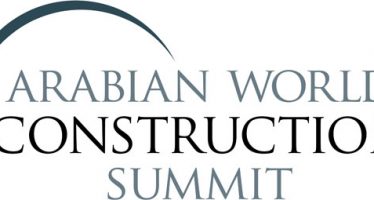 Date: 20 – 23 May 2012 Location: Westin Resort & Spa, Abu Dhabi Arabian World Construction Summit 2012 will be the
Technology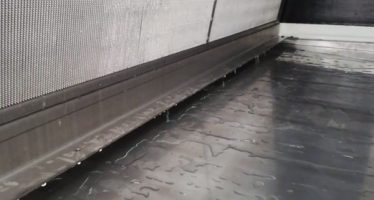 Across our entire planet, less than three percent of water is fresh. Of this, only 0.5 percent is accessible —