Ida, Data and Women's Health: It's Win-Win with the Clue App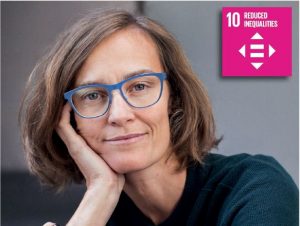 From investment opportunities to the pursuit and provision of venture capital, the purse strings of financial dealings are very often controlled by men.
Very often, but — as Ida Tin has proved — not always.
Convincing male-dominated boardrooms of the disruptive potential of period-tracking or pelvis-strengthening apps was a struggle back in 2013, when Tin sought support for her start-up, Clue. She founded the company to address the unmet health and wellness needs of women. Her app now helps more than 11 million women in 190 countries to better understand their bodies, and manage their reproductive health.
In honour of International Women's Day, Tin published an op-ed in The Guardian in which she reflected on the UN's theme for this year: "Think equal, build smart, innovate for change."
For Tin, that means leveraging technology to advance gender equality. "We live in a world where I can be guided across the planet with just a few taps on the phone in my pocket," she marvels, "and yet we still struggle to understand what is going on with our bodies".
The data collected and analysed by Clue helps women make informed family planning decisions, affording them greater educational opportunities and financial freedom.
"For too long, technology has sorely lacked women's voices," she writes. "But a powerful technological change is happening, led by big data and of all that it is capable. With more data comes more insight, and with more knowledge comes more space to act."
Clue has collected a dizzying amount of data over a short period, and Tin is dedicated to ensuring that the information is used for the common good. There market is crowded with "free" health-tracking apps that commoditise the most personal and private aspects of a person's life. Tin finds that invasive.
She urges people to read the small print before giving apps access to their lives. In clear terms and simple language, Clue promises to safeguard users' sensitive personal data. Quick corporate profits from shady third-party agreements don't tempt Tin, and Clue has been partnered with carefully vetted educational institutions to use the data for academic research. In mutually beneficial, demonetised partnerships, Clue provides universities such as Oxford, Stanford and Columbia with anonymous data to deliver benefits for society.
"We have done it very cautiously because we want to make sure that when we share anonymised parts of our data set, it is truly to the benefit of users," she said in an interview with Forbes. "Fundamentally, we want to do things that users consent with, and that they get value out of."
She knows at first-hand the challenge of trying to get everything exactly right. "We have to try to restore faith that there can be good technology companies working with data — intimate private data — for the benefit of the users and not to make billions," she says. "It can be done."
Clue has grown rapidly since its inception. The Berlin-based company secured $30m in funding, which has given it the freedom to explore different business models — without being too hard-pressed to turn a profit.
Tin says Clue's aim is "not necessarily (to) maximise profits", because "we are in a long game here.
"And for us, it's crucial that we find ways to make money that feels super-aligned with our vision and our values."
Tin has laid a strong foundation, a business which has attracted millions of users. They can choose to download the free app — without an account, and with data stored only on the device, not on the cloud —or pay a monthly fee of a $1 for deeper analysis.
That foundation could be very handy in a market that is expected to boom, with some claiming it has the potential to reach $50bn a year by 2025.
---
You may have an interest in also reading…
Latin America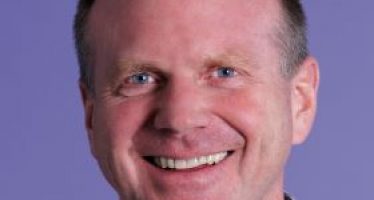 For Mobile Virtual Network Operators (MVNO) Latin America is virgin territory. Barely 0.5% of installed network capacity is currently leased
Asia Pacific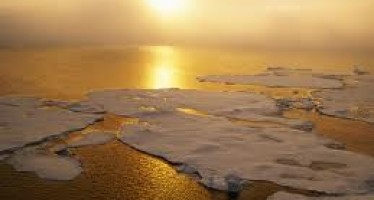 In about 25 years the world will have used up its remaining "carbon credit" for the current century. Additional emissions
Middle East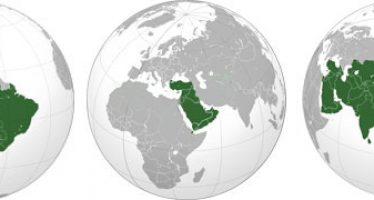 The 2011 CFI Top 100 Emerging Market Companies were compiled by using the nominations and the votes from CFI's subscriber