Andy Green: Inspiring a New Generation of Engineers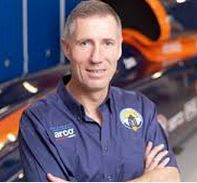 This is not your dad's sports car. It bundles the power of about 180 Formula 1 racing cars and aims to shatter the speed record on land. The Bloodhound SSC (SuperSonic Car) is being designed to attain a speed of no less than 1,000 mph (1,609 km/h).
The vehicle will be equipped with an EJ200 jet engine; a power plant more usually found in the Eurofighter Typhoon plane. Delivering up to 20,250 lbf thrust, this piece of kit is merely fitted to propel the Bloodhound SSC to a speed of about 300 mph (480 km/h). At this point a custom-designed hybrid rocket kicks in, taking the vehicle up to its target speed. A conventional 2.4L V8 Cosworth F1 petrol engine rated at 750 hp provides auxiliary power to the rocket and other on-board systems.
Riding this beast requires a special breed of speed demon. Royal Air Force wing commander Andy Green (1962) not only belongs to that cast; he leads it. On October 15, 1997, Andy Green became the first person to break the sound barrier on land.
Sitting astride Thrust SSC – a British designed jet-propelled car – Commander Green reached a speed of 763 mph (1,228 km/h, Mach 1.016) thundering across Black Rock Desert in Nevada. Thrust SSC was powered by twin Rolls Royce Spey turbofan jet engines delivering a combined power output in excess of 110,000 hp.
"Riding this beast requires a special breed of speed demon. Royal Air Force wing commander Andy Green not only belongs to that cast; he leads it."
The current Bloodhound SSC project entails more than just a lust for speed. It aims to inspire a new generation of students to pursue a career in science, technology, engineering or mathematics. The initiative was the brainchild of Lord Drayson, then minister of state for science and innovation, who in 2008 proposed innovative ways to encourage students to take a second look at the exact sciences, often wrongly perceived as rather boring and the realm of geeks and nerds.
An avid amateur racing driver, avowed "car nut", and currently president of the UK Motorsport Industry Association, Lord Drayson approached Andy Green and Richard Noble, a previous land speed record holder, to enlist their support. While Commander Green is slated to drive the Bloodhound, Mr Noble has taken on overall coordination of the project.
Some 5,500 schools in the UK and South Africa receive regular updates on the progress of the Bloodhound SSC project. A vast volume of curriculum material is also made available free of charge allowing students to gain an appreciation for the engineering skills and processes required for a project of this scope.
Commander Green regularly visits schools to share his insights and excitement with students. He also receives students at the Maritime Heritage Centre in Bristol where the Bloodhound is assembled. Fittingly enough, this project's site sits in the shadow of SS Great Britain – the first iron steamer to cross the Atlantic (1845) and one of the many great feats of engineering of legendary Isambard Kingdom Brunel whose pioneering spirit and bold vision are alive and well in contemporary Britain.
Andy Green is slated to take Bloodhound SSC for a spin later this year on the Hakskeen Pan in the Northern Cape, South Africa, on a specially cleared, 19 km long track. Here, the vehicle is expected to reach a speed of around 200 mph (320 km/h) which will allow all systems to be thoroughly tested. A date for the speed record breaking attempt has not yet been set.
---
You may have an interest in also reading…
Oil & Mining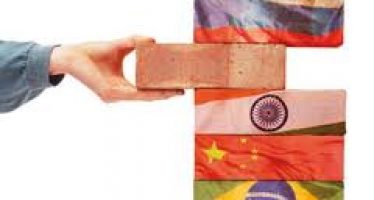 With BRIC stock valuations currently low and yet with strong long term projected growth a great buying opportunity may materialize
Banking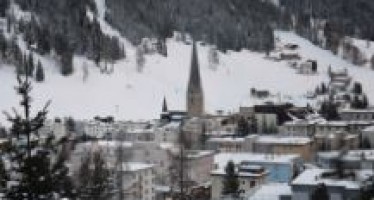 Davos – Clearly enjoying her role as the real moneybags of the World Economic Forum (WEF), German Chancellor Angela Merkel
Editor's Picks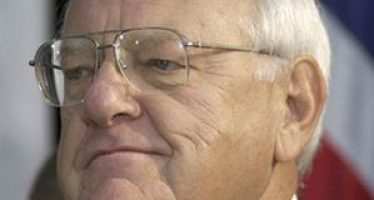 George Ryan is a hero tainted by scandal. As governor of Illinois, Mr Ryan followed in the wake of two