KC Li's Career Started High… And Then It Took Off Big Time
KC Li, economist and chairman of SBM, wears many hats.
He has an enviable career history. After attaining a BSc (Econ) from the LSE and an LLM in international tax law, he started his career as a lecturer in public finance at the University of Mauritius.
He has held prominent positions in the public sector, including advisor to the Minister of Finance and chairman of the Stock Exchange Commission. In 1989, he launched the first unit trust and property fund in Mauritius.
LI was board member of the State Trading Corporation, the National Remuneration Board, and the National Economic and Social Council. He also sat on the councils of the Financial Services Consultative and the University of Mauritius.
LI was an external lecturer for the University of Surrey School of Management (UK) and has published reports and articles on co-operative banking, project management, development finance, structural adjustment and fiscal planning issues.
In 1992, Li started his own private consulting firm and served the United Nations Economic Commission for Africa (UNECA) and the UN Industrial Development Organisation (UNIDO). In 1993, he founded the Mauritius International Trust Co. Ltd (MITCO), one of the first firms in the country licensed to provide international tax and investment advisory services.
He was also a Member of the Parliament of Mauritius (2010-2014) and sat on the Public Accounts Committee. In 2015, KC Li was awarded the national honour of Grand Officer of the Star and Key (GOSK) of the Indian Ocean by the Republic of Mauritius for distinguished services in the economic, social and political fields.
In May 2018, he was granted the Lifetime Achievement Award by The Banker Africa for his outstanding contribution to the financial sector in the region.
He sits on the board of directors of several emerging markets funds and Asia hedge funds, including private equity, infrastructure and real estate funds in Africa and Asia.
KC Li is also a board director of the State Insurance Company of Mauritius (SICOM) and Cairo-based Afreximbank, and chairman of SBM Bank (Kenya) Ltd, and Banque SBM Madagascar SA.
Li is the independent non-executive chairman of SBM Holdings Ltd (SBM Group). He was awarded the Magnolia Award by the Shanghai Municipal People's Government in 2014.
In September 2018, at the Forum on China-Africa Co-operation (FOCAC) Summit in Beijing, the Inter-Bank Association between China and African countries, a consortium of major African banks and China Development Bank, was launched. KC Li is a founder council member.
He has been chairman of the UnionPay Africa Regional Council since June 2019, and member of the Kisumu Economic and Social Council in Kenya since January 2020.
---
---
You may have an interest in also reading…
Europe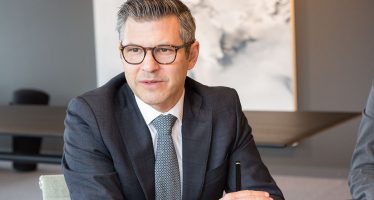 John Häfelfinger, CEO of Basellandschaftliche Kantonalbank (BLKB), talks to CFI.co about the opportunities afforded by sustainable finance. BLKB positions itself
Corporate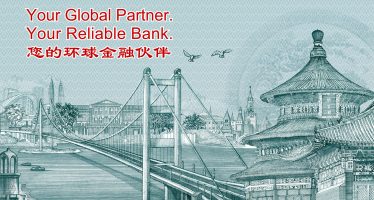 ICBC is one of the leading global banks with more than 400 overseas branches and subsidiaries, and a presence in
Latin America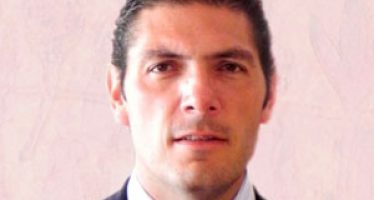 In 1993 Carlos Hank González started his professional life as an executive of the trading desk in the Interacciones Casa