Hemisfério Sul Investimentos – Private Equity Trailblazer: Ahead of the Curve and Still Gunning for Gold
Alternative asset fund manager Hemisfério Sul Investimentos began operations in São Paulo some 15 years ago, when real estate private equity began to mature as an institutional asset class in Brazil.
HSI was one of the first asset managers to attract foreign institutional capital to Brazil via private equity funds. The company launched its first real estate private equity fund in 2006, anchored by pension funds, endowments, foundations and sovereign wealth funds from the US, Europe, Asia and the Middle East. Many of these continued to back HSI over subsequent fund vintages.
"Managing our investors' capital means excelling, thinking outside the box, and building innovative and profitable solutions," says Director of Finance and Fund Operations Rafael Mazzini.
HSI has evolved from dealing exclusively in real estate private equity to also explore opportunities in private debt, and also manages publicly listed REIT-style funds focused on domestic investors. HSI has raised $5.1bn in capital and distributed $2.6bn in investor returns. "We go the extra mile," adds Founder and CEO Maximo Lima. "Our goal is to perfect our operations, create value, and exceed the expectations of our investors and partners."
HSI is driven by a management team with 300 years' combined experience. The company invests in nearly all real estate asset classes and formats, with a proven ability to innovate and some creative flair.
When the company recognised the preconditions in Brazil for the development of a self-storage business — which had proven a profitable institutional asset class in the US and Europe — it was quick to act. From 2014 through 2016, Brazil was battling an economic crisis; that didn't deter HSI from launching its storage company and leading the market within a couple of years.
It first sought to understand the business dynamics of the industry in the US and Europe. What generates demand for storage? What are the relevant cultural considerations? HSI anticipated the market trend and launched a wildly successful venture, which it has since exited and sold. "HSI's real estate team has an eye for the best investment opportunities and the diligence to effectively manage risks. We extract more from our investment positions," says Director of Investments (Real Estate) Bruno Greve.
The company has an impressive history in Brazil's logistics and industrial sector. At one point, it accumulated a portfolio with about 40 assets and became the largest owner-operator in the country. The assets were all leased to multinationals, and at the time HSI exited it closed the largest real estate transaction in Brazilian history, selling to Global Logistics Properties (GLP). The transaction gave GLP a foothold in the country; it has continued to grow the portfolio.
"We have a track record of identifying opportunities and of successfully executing investment theses," says Leonardo Ferreira, Director of Investments (Special Opportunities). "We use our capital responsibly to generate value."
HSI manages one of the largest unlisted shopping centre portfolios in Brazil, comprised of 13 malls. Diogo Bustani, Director of Investor Relations, explains how the shopping centre market in Brazil differs from the US or Europe.
Most space in the centres is leased not to stores, but to services, entertainment businesses and restaurants. "We have community colleges and various public services that draw significant traffic, and the crowds spill over into the shops. It's more of a lifestyle experience. And that's in large part what has protected Brazilian malls from the growth of e-commerce," says Bustani.
HSI took steps to protect visitors and vendors during the Covid crisis. Public health precautions were implemented, and digital sales channels were launched to support vendors. The firm also offered selective, temporary rent relief to retailers.
"All of these initiatives have proven quite successful, because when the pandemic hit, we were proactive with our tenants. And when our shopping centres opened again after the first wave, we saw how quickly they recovered in terms of sales and maintaining client relationships."
These initiatives resonate with HSI's corporate ethos – "good enough is not enough" – and a corporate identity that defines its core values: integrity, restless curiosity, agility and diligence, ownership and teamwork, results and rewards.
"Integrity is a fundamental pillar of our approach to doing business," says Bustani. "Restless curiosity is how we relate to the world around us, seeking to understand our context and to decide what path to pursue. With agility and diligence, we secure attractive opportunities and manage risks, working in teams while extracting the best from one another. This is how we deliver results and reward those who help achieve them."
Woven through these core values are ongoing and increasing commitments for environmental, social and governance considerations. What began as a small operation has evolved into a company with world-class standards for transparency, digitalisation, and efficiency. Due diligence forms a part of all decision-making processes, and investments in governance structures are paying off in terms of reduced risk and more streamlined operations.
HSI weighs the environmental impacts of each deal and finds opportunities to add value to the investment. It opts for eco-efficient tech in greenfield developments or renovations to conserve water and lower power consumption — investments that deliver results for environment, investors and occupants. Eco-efficient buildings can demand higher rental payments due to savings in operating costs, meaning that the value from the environmental investment can be captured within a single cycle or development project.
HSI has acquired 2.4 million square metres of real estate assets and developed 1.7 million square metres in greenfield projects. All but one HSI office developments boast a LEED certification, including one of the first Neighbourhood certifications in Latin America.
The company has been diversifying its talent base by addressing gender balance in the candidate pool. It partners with local organisations to promote recruitment and professional development.
Hemisfério Sul Investimentos is proud of the progress it has made, but Bustani is quick to admit there's more work to be done. "We're not afraid of that. We're excited," he said. "But as far as our market here in Brazil is concerned, we're pretty confident that we're on the cutting edge."
---
Tags assigned to this article:
brazil
---
You may have an interest in also reading…
Middle East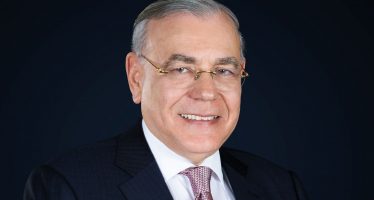 QNB ALAHLI, established in 1978, is the second-largest private bank in Egypt, and one of the country's leading financial institutions.
Banking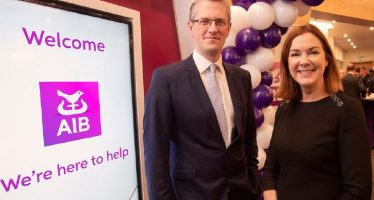 Following a significant strategic investment, extensive research and an engagement programme, First Trust Bank in Northern Ireland has officially changed
Corporate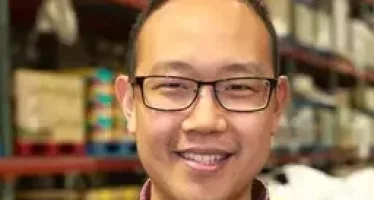 Chieh Huang's dedication and initiative didn't quite pay off, in the end — but the Taiwan-born entrepreneur hasn't lost all