SBM: Island Nation's Bank Group Goes From Bit Part to a Starring Role
SBM — aka the SBM Group, previously known as the State Bank of Mauritius — is a major player by any name.
The publicly listed company, the second-largest bank in Mauritius, has successfully positioned itself on the regional market. Over the past five years, under the watchful eye of group chairman KC Li, SBM is now playing in the top of that league.
With a growth strategy based on regionalisation, diversification and digitalisation, SBM's total assets increased by a 80 percent — $3.35bn in 2014 to $6.04bn as at December 2018. Headquartered in Mauritius, with a strong capital base and liquidity position, SBM Group has responded to the constraints of a small market by focusing on regionalisation.
SBM has gone from a local retail banking services provider to a growing trade and investment facilitator in the Asia-Africa corridor.
Over the past three years, SBM Group has established a foothold on mainland Africa by acquiring the Fidelity Commercial Bank and selected assets and liabilities of Chase Bank Limited (in receivership) in Kenya. It is now a strong Top Tier 2 Bank. SBM Kenya is now making a healthy contribution to the financial growth of the group.
SBM has complemented its Kenya strategy with the conversion of its Indian branches to a fully-fledged subsidiary with a universal banking licence. With the opening of two more branches in India, SBM paved the way for further growth while diversifying its customer base within target segments of retail and corporate banking. SBM has now set the base for serving the end-to-end financial needs of global players operating along the Asia-Africa corridor — with Mauritius as the anchor point. SBM has increased the number of branches in Madagascar to six and enriched its presence in the Indian Ocean Rim by opening its first corporate office in the Seychelles.
To implement its regionalisation strategy, SBM had to reinvent its way of doing business and diversify its range of products and services. With clients looking for more sophisticated financial solutions, and to respond to the demand of the new markets where it operates, SBM introduced a series of modern banking, financial and non-financial solutions.
Diversification of its non-banking activities was aimed at meeting clients' end-to-end financial needs. It also complemented the growth of banking entities across geographies. Under its non-banking cluster, SBM offers insurance policy or investment solutions, asset management and factoring solutions, as well as tailor-made wealth management solutions adapted for high-net-worth clients. SBM also provides advisory services with respect to raising debt and equity capital from investors for corporations, banks and sovereign governments.
Through its regionalisation and diversification initiatives, SBM was able to meaningfully participate in the issue and listing of the Afreximbank's Depository Receipts two years ago. The choice for SBM as a partner was a clear recognition of its track record. SBM Capital Markets, the investment arm of group, has an experienced team of corporate financial professionals with a reputation for smoothly executing complex transactions.
The team acted as Lead Arranger for over-subscribed bond issues, including the SBM MUR1.5Bn ($40m) bond, the SBM $65m bond and SIT MUR1.5Bn notes. It was recently appointed as arranger and adviser on the Government Infrastructure Leverage Note, and has provided advisory services on multiple private equity deals.
SBM's diversification strategy has been enhanced through successful partnerships with respected organisations. It was the first financial institution in Mauritius to collaborate with the leader of the digital financial service and lifestyle platform, ALIPAY, which is operated by Ant Financial Services, a sister company of Alibaba Group. The objective was to facilitate payments by merchants and Chinese tourists visiting the island — and to maintain good relationships with Asia.
SBM's strategies have been enhanced by continuous investment in the research and development. SBM is aware that the growth of a business depends on its ability to adapt to new technologies. The world is converging on digitalisation, and people are getting connected at an impressive rate. In line with the technological developments around the world, the government of Mauritius implemented a digital transformation strategy — and so did SBM Group.
As a reliable financial services provider, SBM deepens its technological research and investment to find the best talent and to transform its services to digital. Back in 2015, SBM implemented a plan to allow its customers to do their banking online, and at their convenience. There was no longer a need to physically visit a branch.
The digitalisation plan began with the deployment of online services via internet banking and mobile apps on customers' mobile phones and tablets. SBM offers customers easy access to their accounts, and has extended this same service to other countries where it operates, including India, Kenya, Madagascar and the Seychelles.
SBM's digitalisation and innovation initiatives also consider the environment. SBM has set up an electronic signature system which allows the digitalisation of documents and forms, reducing paper consumption.
By partnering with giants from Silicon Valley — notably Consensys — SBM has been at the forefront in provoking debate on the introduction of blockchain in the banking and administrative systems, mainly as a tool to facilitate the KYC (know your customer).
The SBM Academy, launched two years ago, will be used for high-level training — including potential courses on the use of blockchain technology to improve efficiency and service in the financial sector.
SBM Group has evolved from being a retail domestic bank in Mauritius — capitalising on its strengths and experience and making use of the advantages that Mauritius offers as a financial hub — to become a financial institution with investment banking capabilities in the Indian Ocean rim. It facilitates trade and investment in the booming Asia-Africa corridor — in the interest and needs of its customers.
---
---
You may have an interest in also reading…
Corporate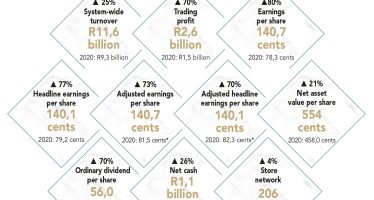 Founded in 1969, Italtile Ltd has always had a clear goal: to be the best manufacturer and retailer of tiles,
Corporate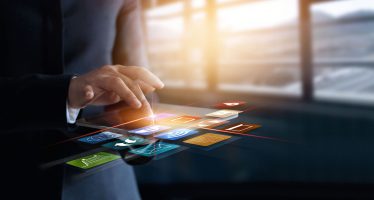 The Access Bank UK Ltd, a wholly-owned subsidiary of Access Bank Plc, a Nigerian Stock Exchange-listed company, provides trade finance,
FRONT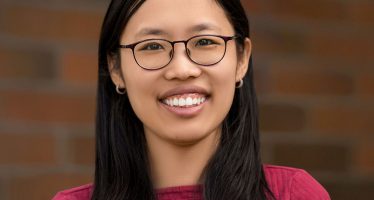 California-based One Concern lets tech do the thinking and take the fear out of preparation for disasters and extreme weather