Over Half a Century of Service and Specialisation — the Years and the Successes Tell the Tale
The Qatar Insurance Company stands alone as a regional and international leader in its field.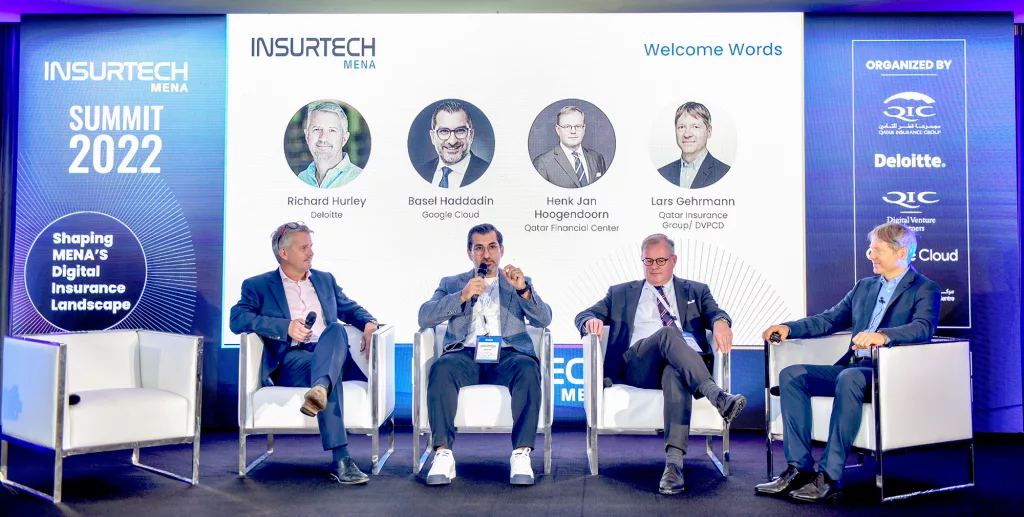 QIC, the first domestic insurance company in the State of Qatar, was founded in 1964. Today, it is the dominant insurer for the GCC and Mena regions.
QIC is recognised as a core contributor to the development and diversification of the national economy. It has, from the very beginning, been a leader in the creation of innovative insurance solutions catering to regional needs.
QIC is one of the most highly rated insurers in the Gulf, with a rating of A (Excellent) from AM Best and an A- from Standard & Poor's. QIC is listed on the Qatar Stock Exchange, with a market capitalisation of more than QAR7.6bn (£1.72bn).
Financial Strength
The Qatar Insurance Company has had a stable track record of profitability throughout its 58 years of operations. The group's gross written premiums amounted to QAR7.8bn (£1.76bn), as QIC's domestic and Mena operations continued to expand its gross written premiums by 14 percent to QAR2.3bn (£0.52bn).
QIC Global generated QAR5.5bn (£1.24bn) in premium volume, representing approximately 70 percent of the total gross written premiums. QIC Group generated an underwriting income of QAR272m (£61.5m) in the first nine months of 2022 from its continuing operations, underlining robust performance from its domestic business.
Global Footprint
QIC's international operations operate under the umbrella of Antares Global, an insurance and reinsurance group with a geographic footprint spanning Qatar, the UAE, Oman, Kuwait, the UK, Singapore, Switzerland, Bermuda, and Gibraltar.
The Qatar Insurance Company is a publicly listed composite insurer, and part of the QIC Group. QIC's diverse portfolio of personal insurances (car, home, travel, boat, personal accident benefit) and commercial insurances (energy, marine and aviation, property and commercial, medical and motor) are key to the company's success. These combine excellent distribution and service-delivery with a low administrative-expense ratio for the group's core operations, forming part of its enhanced business model.
Oman Qatar Insurance Company (OQIC), Kuwait Qatar Insurance Company (KQIC), and UAE Qatar Insurance Company (UAEQIC) are Qatar Insurance Group subsidiaries in the GCC region. They deliver innovative retail solutions for home, travel and car insurances to every segment of their customer bases. The companies serve as a conduit for insurance services across the GCC, and connect overseas insurance interests via their global network.
Antares Re is a Class-4 insurer and a global multi-line reinsurer, writing all major property, casualty and speciality lines of business. With its headquarters in Bermuda, and with offices in Zurich and London, Qatar Re is linked to the world's major reinsurance markets — and the core operations of its clients.
The company, backed by a parental guarantee from Qatar Insurance Company SAQ, benefits from QIC's substantial capital base. The company is rated A by S&P Global Ratings and AM Best.
Antares Global, with branches in London, Shanghai, and Singapore, operates at Lloyd's, the world's prime global insurance and reinsurance market. This specialist insurer and reinsurer is recognised worldwide for its services.
Through its highly experienced team of underwriters, Antares provides a diversified global range of property, reinsurance, casualty and speciality underwriting services. Antares provides quality, security, and continuity, taking a consistent approach to risk-transfer. It boasts security ratings of A+ from S&P and A from AM Best, assigned to Lloyd's.
Epicure Islamic Investment Management is a 100 percent subsidiary of QIC Group. Founded in May 2019, the Qatar Financial Centre-based entity manages more than $7bn in investment assets across equites, fixed income, and real estate.
Qatar Insurance Real Estate is another wholly owned subsidiary of QIC Group. The company's portfolio consists of high-quality real estate assets, mostly in Qatar. QICR invests in income-generating assets with strong anchor tenants.
Qatar Life & Medical Insurance (QLM) is publicly listed company for life and medical insurance solutions, regulated by Qatar National Bank. It provides best-in-class services to its clients with unique value propositions.
The company's mission under the leadership of CEO Salem Khalaf Al-Mannai: to continuously provide outstanding medical and life coverage as a trusted healthcare partner.
---
You may have an interest in also reading…
ARCA Fondi SGR is a leading asset management company serving individual and institutional clients. It has deep roots in the
German start-up Volocopter pioneers sustainable air taxi and cargo solutions for urban communities. The German urban air mobility (UAM) firm
After a challenging 2020, this year has continued to present problems for businesses, individuals, countries and economies. Despite increasing difficulties