The Access Bank UK Limited: It's All About Service for Nigerian Bank Making Impact on the World
Fundamental to the growth of the The Access Bank UK is an operational culture built on strong customer relationships and the delivery of quality services.
The Access Bank UK Ltd is a wholly owned subsidiary of Access Bank Plc, a Nigerian Stock Exchange-listed company.
It provides trade finance, commercial and private banking, and asset management products and services for customers in their dealings with Organisation for Economic Co-operation and Development (OECD) markets. It supports companies wishing to invest and trade in Sub-Saharan Africa, MENA and Asian markets, and refuses to chase unsustainable yields as a route to growth.
The bank is authorised by the Prudential Regulation Authority (PRA) and regulated by the Financial Conduct Authority (FCA) and the PRA. The Access Bank UK Ltd Dubai Branch, situated in the iconic Gate Building of Dubai International Financial Centre (DIFC) is regulated by the Dubai Financial Services Authority (DFSA).
The Access Bank UK is committed to developing an environmentally sustainable business model. This is reflected in its moderate appetite for risk, its passion for customer service, and its commitment to build long-term relationships. It plays a key role in the group's vision to be the world's most-respected African bank.
"The Access Bank UK was founded to establish a credible, sustainable OECD hub for the Access Bank Group," says Wigwe. "This was achieved with commendable efficiency, while also becoming a successful and profitable business on its own right."
Many high-net-worth customers who use the bank for trade finance and commercial banking also use its asset management and private banking for their UK personal financial interests.
In 2018, the bank became a direct member of three key UK payment clearing systems: Bacs (Bankers' Automated Clearing Services), C&CCC (Cheque and Credit Clearing Company's Image Clearing System) and Faster Payments.
The Access Bank UK managing director and CEO, Jamie Simmonds, said it was a landmark for the bank.
"It enabled us to build a sustainable platform with direct entry into the UK payment clearing system," he said. "We have a clear commitment to strong customer service and joining the UK payment clearing system is an example of our drive to meet the needs of our customers."
The Access Bank UK provides a number of services to support business activities around the world. It was awarded Confirming Bank status by the International Finance Corporation as part of the Global Trade Finance Programme, further strengthening its trade finance capabilities. The bank was the first Nigerian bank in the UK to be appointed as correspondent bank to the Central Bank of Nigeria, undertaking infrastructure work on behalf of the Nigerian government. It also issues Letters of Credit on behalf of the Nigerian government and Nigerian National Petroleum Corporation (NNPC).
The commercial banking team offers relationship-based service at competitive rates, and market-leading systems and service.
"Our global private bank has been built around our passion for delivering excellent service," says Simmonds. "We take a proactive approach to product and service delivery."
The Access Bank UK's Dubai branch offers products and services to the MENA region. The DIFC branch is committed to building on the approach that has proven so effective for The Access Bank UK.
The bank provides support and development opportunities for its employees. It is led by a team of professionals determined to deliver superior financial solutions. "Our staff are highly experienced and many have spent time working in the Sub-Saharan, West African, and international marketplaces," says Simmonds. "We are firmly committed to the diversity of our workforce. We encourage a sense of individual ownership while also fostering team spirit.
"Our people are fundamental to our bank's continued development." The Access Bank UK was the first Nigerian bank to achieve Investors in People accreditation, and has advanced its status to Gold. "Consistently low staff turnover rate reflects in part the advances we have made in training and development."
The bank is currently working in partnership with the Chartered Institute of Personnel & Development (CIPD) programmes.
The bank has demonstrated significant all-round growth in 2018, achieving and exceeding targets for all the main objectives. Operating income was up 47 percent year-on-year to £53m, with all four strategic business units performing well. Pre-tax profits overall grew significantly by 50 percent to £33m and the pre-tax return on equity rose to 18.3 percent, up from 16.6 percent in 2017.
Income from the bank's Trade Finance operation grew by 20 percent year-on-year to £23.7m, of which £9.3m was correspondent banking, representing annual growth of 45 percent.
Commercial banking had another exceptional year, with income growing by 90 percent to £21.9m, while asset management income rose by 13 percent to £1.7m.
The bank completed the return of the initial investment to establish the operation in Dubai a year earlier than anticipated. Income of £2.1m represents year-on-year growth of 213 percent in its second full year of operation.
Herbert Wigwe said: "The completion of the first decade of trading was one of the year's major milestones. The bank has earned a reputation for innovation and flexibility, outperformed its targets and, thanks to the enduring strength of its customer relationships, has built the foundations for its continued progress."
---
---
You may have an interest in also reading…
Oil & Mining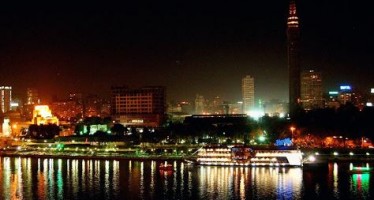 As the most populous Arab country with over 88 million inhabitants, Egypt has a definitive edge over most other emerging
Corporate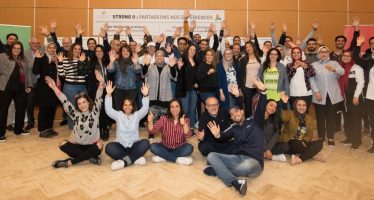 La Société Centrale de Réassurance (SCR), a subsidiary of the Caisse de Dépôt et de Gestion (CDG), holds a leading
Editor's Picks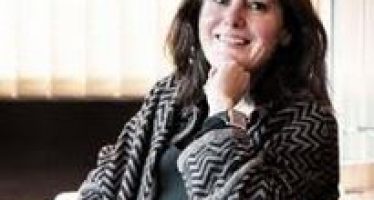 Prof. Alice Guilhon is the dean of Skema the new business school created through the merger of Lille School of