CFI.co Meets the President and CEO of SunTec Business Solutions: Nanda Kumar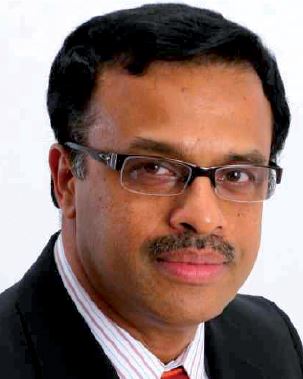 Nanda Kumar, President and CEO of SunTec, has taken corporate business process management to a new level of dynamism and innovation. His revolutionary ideas in critical IT areas have empowered global companies to meet the competitive and industry challenges inherent to a rapidly changing business environment.
Nanda Kumar is the founder of SunTec Business Solutions, a revenue management and business assurance company trusted by corporations across the globe. Armed with a powerful and compelling vision of the future, and with the courage to challenge the status quo, Mr Kumar has built SunTec Business Solutions into a global leader in enterprise software solutions for the financial services and communication services industries, pioneering technology products that enable and facilitate business transformation.
Mr Kumar dared to think differently and forged a new path for IT enterprises from India. By doing so, he opened up enormous opportunities in global product development. SunTec was formed in 1999 as a one-man business vying with a well-established IT giant for a contract to develop a customised billing and accounting solution for India's Department of Telecommunications (DoT). Beating the odds, the tiny start-up won the commission and its product – the C-TRA – became the de-facto industry standard. It is now installed in more than 200 sites, covering some ten million customers.
One of Mr Kumar's strengths as an entrepreneur is the ability to anticipate diverse business needs. His visionary concept was to expand the scope of telecom customer care and billing to multiple domains. SunTec became one of the very few companies to clearly outline the domain of transaction management, switching from the narrow definition of telephony billing to the much wider canvas of transaction management.
Reflecting on his fledgling venture's success at creating a customer care and billing solution for the DoT, Mr Kumar began to craft both a vision and a global strategy for SunTec: To fill a vacuum for software products, as opposed to merely software services. He challenged his company to develop an innovative product in the transactions space that carried excellent prospects for global expansion.
Mr Kumar's growth strategy was to develop a flexible transaction management solution that can be adapted across verticals – specifically in the communication, financial services and utilities sectors – where service providers need to address intensified competition by creating a "customer-centric" approach through customised product offerings and innovative pricing strategies.
Having successfully created a market in the communications industry, SunTec set its sights on the lucrative financial services sector.
With his trademark visionary and inspirational leadership and with a relentless drive and entrepreneurial spirit, Mr Kumar not only has transformed a small company into a global player, but also created dynamic prospects for business opportunities across different service sectors. With an exceptional track record of creativity, entrepreneurship and determination, Mr Kumar belongs to that rarefied class of global entrepreneurs who have made a lasting impact on the ways business is created and conducted.
Mr Kumar outlined a powerful global vision of IT leadership for his company, guiding SunTec with focused, long-term strategic thinking coupled to the ability to seize opportunities and maximise rewards by courageously taking calculated risks. He inspired and motivated his staff to reach for excellence and achievement by his personal example of determination, industry and emphasis on teamwork and employee empowerment. Mr Kumar has managed to build a firmly established company with strong personal values and entrepreneurial commitment.
SunTec pioneered the space of Relationship-based Pricing in the financial services sector, transforming the management and control functions within the banking industry. Relationship-based Pricing has been widely endorsed by media and industry analysts alike. With this novel and highly effective approach, Mr Kumar demonstrated a profound understanding of what the market needs. It is worth noting that SunTec created the market for customer-centric pricing in the financial services sector – a method which has now been adopted as standard industry practice.
Currently, Mr Kumar is providing yet another key strategic direction for SunTec's future growth by his close championing of Enterprise Value Chain Management (EVCM) – the next big development after Relationship-based Pricing. Mr Kumar predicts EVCM will grow into a multi-billion dollar market over the coming years, addressing the critical need of businesses in today's highly competitive environment for real-time performance monitoring.
Mr Kumar made SunTec Business Solutions into a leading software product company with over 650 employees and operations in Europe, North America, the Middle East and Asia. He did this by careful product differentiation and expansion, critical market analysis, close observation and gainful deployment of India's competitive advantage in the IT industry. Through his personal achievements and inspirational leadership, Mr Kumar also has instituted a culture of creativity and innovation amidst a familiar work atmosphere, creating a highly motivated and results-oriented workforce of diverse nationalities and cultures that takes collective pride in excellence, teamwork and constant achievement.
---
You may have an interest in also reading…
North America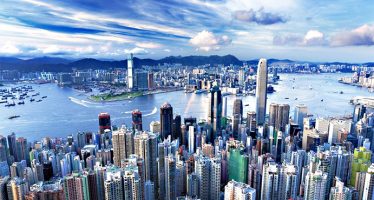 The Chinese economy is rebalancing while softening its growth pace. China's spillovers on the global economy have operated through trade,
Middle East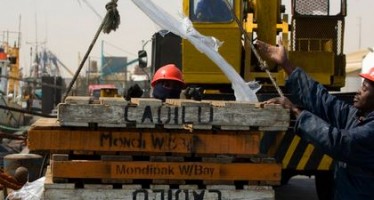 Six years after the start of the global economic and financial crisis, the world economy has still not found a
Finance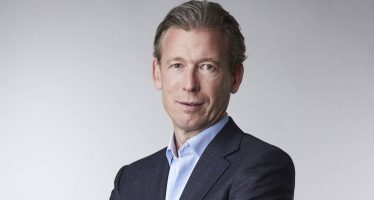 Recent quarters, months, and weeks have seen a remarkable clash between the goals of the US Federal Reserve and Chinese