Kuala Lumpur: 'The Next Big Thing' in Asia-Pacific Business Circles
It is Asia's best-kept secret: business insiders are shunning the cost and congestion of Asia's mega-cities and plumping for Kuala Lumpur's strengths: cost competitiveness, profit potential and a first-rate lifestyle – a combination unmatched anywhere else in Asia.
InvestKL CEO Zainal Amanshah describes it this way:
"In today's world, any discussion of a corporation's ability to drive profit in a new city, let alone in Asia, really has to be a function of a number of factors.
Will it be prohibitively expensive to set up shop? Can I manage my costs? Will my staff be happy? Will things work? Will we do business in a stable environment, free of socio-political, sovereign risk? Above all, will my family adjust well, and will they enjoy living here?
We have found that for those who have made the leap, the answers to these questions have been an emphatic affirmative.
Here are some headline stats we are especially proud of:
16.4%: The cost of starting a business in Malaysia as a percentage of income per capita. By contrast, the East Asia and Pacific average is 22.7%. For Indonesia it is 17.9%. (2012 World Bank 'Ease of Doing Business' report)
102nd: Kuala Lumpur's ranking in terms of cost of living. By contrast, Singapore is the No. 3 most expensive city in Asia for expatriates and the sixth-most expensive overall. (Mercer's 2012 cost of living survey)
'A': Malaysia's local currency rating, according to Standard & Poor's. S&P also gives Malaysia a foreign currency rating of A- and a transfer and convertibility (T&C) assessment of A+
Top three for Best Retail Property Investment Destination (Pacific Star Group's Asia Property Outlook and Strategy Report, 2011)
21st: Malaysia's ranking out of 183 nations (sixth in the Asia- Pacific region and second in Southeast Asia), in the World Economic Forum's 2011-12 "Global Competitiveness Report"
From a business perspective, will KL be a place where multinational corporations can carve a niche?
Forge ahead, innovate and develop a world-class product?
In the words of some satisfied KL-dwellers:
"Malaysia is today the intellectual centre of Islamic finance worldwide."

– Mukhtar Hussain, Global CEO, HSBC Amanah
Q: Why did HSBC choose to place the global CEO for HSBC's Shariah Finance arm out of Kuala Lumpur?
Mukhtar Hussain, Global Chief Executive Officer, HSBC Amanah:
"The basis of the decision was really a reflection that Malaysia is today the intellectual centre of Islamic finance worldwide.
It is the country where there is the greatest institutionally coherent approach towards the development of the industry, and we've seen tremendous steps taken by Bank Negara to grow the industry, very successfully, to sit alongside the conventional industry.
HSBC felt it was right to be at the nerve centre of where the industry is growing and developing the fastest – and we are delighted to be here! "
HSBC and Kuala Lumpur:
1910: HSBC opens its first branch in KL.
2007: HSBC Bank Malaysia becomes the first locally incorporated foreign bank to be awarded an Islamic banking subsidiary licence in Malaysia
2011: Wins Best Islamic/Most Innovative Islamic Finance Deal of the Year in Southeast Asia (Government of Malaysia's $1.2 Billion & $800 Million Wakala Global Sukuk. HSBC were Joint Lead Managers and Joint Bookrunners. (Alpha Southeast Asia)
Q: Having lived and worked all around Asia and Europe, why do you describe Malaysia as "Easy Asia"?
Continental Tires Malaysia Sdn Bhd CEO Benoit Henry:
"Malaysia is 'Easy Asia' when you compare it to some other places around Asia. In terms of infrastructure, Malaysia is really a great place. The basic services are guaranteed.
Also, you have a stable political system. This is of course, for investors, an element that will drive the decisions. And we have proficiency in English, which is quite important to us, because communication is everything.
Liveability? I rate KL very high. It's not a major city like Shanghai, but it has absolutely everything you might need."
Continental and Kuala Lumpur:
2003: Continental establishes a joint venture with Malaysian conglomerate Sime Darby Bhd. Operating under the name of Continental Sime Tyre Sdn. Bhd., establishes two tyre plants.
May 2012: Continental AG acquires entire 100% stake in Continental Sime Tyre Sdn. Bhd. from Sime Darby, underscoring its long-term interest in the Asia-Pacific region.
—
There is no greater proof of KL's appeal than these real-life success stories of global conglomerates who have decided to make Malaysia's capital their regional headquarters.
"From a commercial, professional and personal perspective, KL is truly a winning proposition" (InvestKL CEO Zainal Amanshah).
About InvestKL:
Focuses on attracting Fortune 500 and Forbes 2000 companies to strategically grow their businesses by setting up operational headquarters, international procurement centres and/or regional shared services in the Greater Kuala Lumpur and Klang Valley areas.
---
---
You may have an interest in also reading…
Finance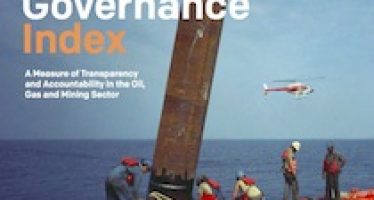 The Resource Governance Index (RGI) measures the quality of governance in the oil, gas and mining sector of 58 countries.
Banking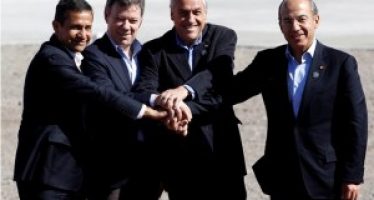 Leaders of Pacific Alliance: Ollanta Humala, President of Peru; Juan Manuel Santos, President of Colombia; Sebastián Piñera, President of Chile;
Finance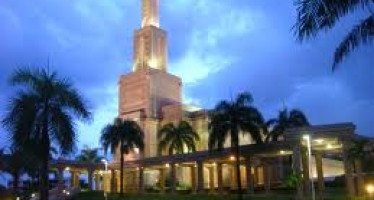 Two years ago, the World Bank Group's International Finance Corporation tried something that had never been done in the Dominican