IFC: Addressing Climate Change Can Unlock $23 Trillion-Dollar Investment Opportunities in Emerging Markets
By Christian Grossmann and Thomas Kerr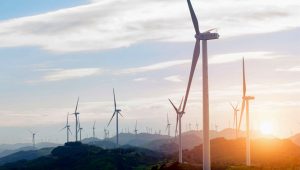 The historic Paris climate change agreement entered into force in record speed last November, committing countries to a decarbonized future.  This means that new markets for climate-smart investments are set to grow, as governments put in place policies that operationalize their climate commitments. 
To date, a total of 189 countries have submitted national plans that target aggressive growth in climate solutions—including renewable energy, low-carbon cities, energy efficiency, sustainable forest management, and climate-smart agriculture. These plans offer a clear roadmap for investments that will target climate-resilient infrastructure and offset higher upfront costs through efficiency gains and fuel savings.
"The message is clear:  if governments make good on the promise of Paris by implementing a set of clear, investment-friendly policies, business will help to unlock trillions of dollars of investment for sustainable infrastructure."
There has never been a better time to invest in climate solutions and not only because of the international agreement on climate but also the current energy landscape.  As a result of massive cost reductions, solar photovoltaic (PV) and wind power are now mainstream. Global investment in clean energy last year—nearly $350 billion—more than doubled the amount invested in coal- and gas-fired power generation. At the same time, farmers are investing in more productive, climate-resilient agricultural practices and the green buildings market has doubled every three years for the past decade.
The hundreds of companies in Marrakech at last year's climate talks represent the sea change that is happening:  business is finding profit in climate-friendly investments. Investors and businesses need to ask:  Where are the best investment opportunities?
To understand just how big these opportunities are and help locate the most promising markets, the International Finance Corporation (IFC), a member of the World Bank Group and the world's largest private sector development bank, analyzed the national climate commitments made in Paris by 21 rapidly growing emerging market economies, where we expect to see major investment in infrastructure and climate-smart solutions. If these countries make good on their ambitions to scale up solar and wind energy, increase green buildings and put in place clean transport and implement waste solutions—there is a $23 trillion investment potential to 2030.
As one example, Morocco, the host of this year's climate talks, is already an attractive renewable energy hub, with several wind and solar projects in development.  If the government realizes its climate targets for renewable energy, energy efficiency, waste and urban transport operations, there is $83 billion in additional investment potential between now and 2030.  To realize this potential, Morocco will need to strengthen its domestic banking sector by building capacity among financial institutions to invest in these new climate-smart opportunities. It can also attract more investment by accelerating the implementation of its renewable energy law by streamlining permitting and approval procedures.  Another solution Morocco can use to attract more private investment is the greater use of public-private partnerships to design and finance new urban infrastructure.  The good news is Morocco is not starting from scratch:  last year, the country attracted $2 billion in investment for solar and wind power. Morocco's flagship solar project – the Noor Concentrated Solar Thermal Plant – has been referenced as a model for the region's ability to capture its enormous solar capacity, and has begun changing the country's status as an energy importer.
Morocco is just one example of a country that is seriously focused on getting the policies right so that it can grow in a greener manner, without increasing greenhouse-gas emissions.  We have seen similar success stories in a number of emerging markets, including Chile, Jordan, South Africa and Brazil.  The message is clear:  if governments make good on the promise of Paris by implementing a set of clear, investment-friendly policies, business will help to unlock trillions of dollars of investment for sustainable infrastructure.
This message came out loud and clear in Marrakech at COP22, where we saw major global businesses announcing targets to purchase 100 percent of their power from renewables, and China – the world's clean energy leader – moving to further ramp up investment by greening their financial system and putting a price on carbon by implementing the world's largest carbon pricing system in 2017.
To continue this momentum and unlock the $23 trillion in investment potential, we will need hard work to put in place more of these sorts of policies, including removal of fossil fuel subsidies and carbon pricing to level the playing field for cleaner alternatives; targeted use of public finance to de-risk investments and leverage much larger sums of private finance; and a focus on investor-friendly policies and financial regulation.  It will also require more partnership, coordinated action and leadership among government, business and civil society. By working together, we can address climate, while creating profitable new markets for the private sector.
Christian Grossmann is the Director of Climate Change at IFC and Thomas Kerr is a Principal Industry Specialist.
---
---
You may have an interest in also reading…
North America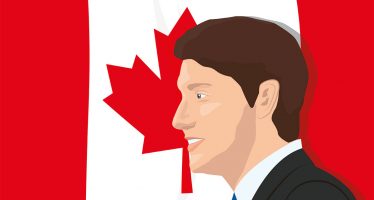 'Peace, order, and good government', the leitmotif of the British Empire, seems to trump the American 'life, liberty, and the
Sustainability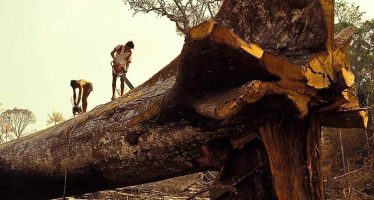 One man can make a difference. Since Brazilian authorities in August 2014 issued an arrest warrant and forced Ezequiel Antônio
Latin America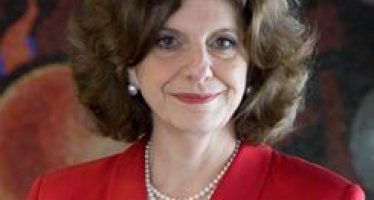 Dr. Maria de Lourdes Dieck-Assad is the rector of EGADE, one of Latin America's leading business schools. It is always