PwC, South Africa: Entertainment & Media in Africa – On the Move, Changing Shape & Going Mobile
Digitisation and mobile access are changing the landscape of the South African entertainment and media industry. In South Africa, as in other markets worldwide, consumers' access to entertainment and media content are being democratised by the expansion of the Internet and the explosive growth in smart devices, according to a report recently issued by PwC. 
South Africa's entertainment and media market (E&M) is set to grow at a compound annual growth rate (CAGR) of 10.9% over the next five years, one of the highest in the world. Even though traditional, non-digital media will continue to dominate overall E&M spending in South Africa over the same period, much of that growth is expected to come from digital. The E&M market is also expected to generate overall revenue of R175 billion in 2017.
The fourth edition of PwC's South African Entertainment and Media Outlook Report presents historical data for 2008 to 2012 and provides annual forecasts for 2013 to 2017 in twelve entertainment and media segments. The outlook includes historical and forecast data on the Internet, television, filmed entertainment, radio, recorded music, consumer magazine publishing, newspaper publishing, consumer and educational book publishing, business-to-business publishing, out-of home advertising, video games, and sports. It gives a detailed breakdown of these sectors.
"Aside from the Internet, the fastest growth is expected to also be seen in the video games segment."
This year, for the first time, the outlook includes detailed information for Nigeria and Kenya in each of the twelve industry segments.
Mobile Users' New Profile
Revenue from Internet access is expected to enjoy strong growth, increasing from R19.8 billion in 2012 to about R59.6 billion in 2017, at a CAGR of 24.7%. Mobile Internet access will form the bulk of this growth (if mobile Internet access is removed, then the CAGR falls to 5.9%) and growing mobile Internet penetration will help to drive growth in other segments.
The changes in the E&M sector in South Africa are predominantly affecting four groups of stakeholders: Consumers, advertisers, content creators and digital distributors. Led by the burgeoning middle class, South African consumers will continue to increase their spending on E&M as they migrate towards digital and, increasingly, mobile consumption across an expanding array of devices. Our research shows that the new mobile user is likely to be very different from the past: He or she will be poorer, younger, less educated and unlikely to have access to fixed broadband. Many African consumers tend to use their mobile devices for the purpose of entertainment, accessing information or transferring money.
This means that the quality of the customer experience will change from concerns around network congestion and coverage, to speed of the Internet, as well as the relevance of services on offer. The economy as a whole will benefit from mobile penetration.
According to the World Economic Forum's Global Information Technology Report, 2013, a 10% increase in mobile penetration can lead to a 1% rise in low to medium income GDP. Similarly, research conducted by the World Bank has found that a similar increase in broadband penetration results in a 1.4% increase per capita GDP growth in developing countries. This may explain why there has been a concerted effort by policy makers to accelerate digitisation across many markets in Africa.
Smart Devices
Smart devices, including smartphones and tablets have also changed the way consumers access content and the way in which advertisers engage with them. Aside from the Internet, the fastest growth is expected to also be seen in the video games segment, states the outlook. Growth here will largely be driven by mobile gaming. Mobile gaming will be focused on smartphones, with tablets remaining a largely untapped market in the short-term due to their high purchase cost.
Revenue from filmed entertainment will also grow due to increased Internet access, with electronic home video (including box office) reaching R1,544 million in 2017 and accounting for 66% of the home video market (up from R816 million) in 2012 and 49% of the home video market. Over-the-top video services, which deliver video content by way of the Internet, are expected to become an important part of the filmed entertainment market in the next five years, despite broadband penetration remaining below 20%.
The survey shows that advertising accounted for 31% of revenue in the South African E&M industry, having fallen from 32% in 2008. This proportion is expected to continue to fall until 2017, when only 26% of revenues will come from advertising. This fall will take place largely due to expansion within the entire market.
The study shows that overall digital advertising revenues are growing, but some segments and territories are seeing more rapid growth than other. This is linked to the penetration of Internet access and mobile phone ownership. Although consumers globally continue to embrace content delivered across a variety of digital platforms, South African advertisers' loyalty to traditional media will continue to dominate.
Newspapers Still Going Strong
The survey forecasts that newspaper advertising will grow by an estimated CAGR of 6.2% over the forecast period, with rising urbanisation and improving literacy levels increasing readership. Supplying newspapers to some rural areas is a challenge for South African publishers, as is finding distribution outlets and points of sale. In addition, tablets and smartphones are extremely expensive for many South Africans, meaning that newspapers still remain a major source of news in the medium term.
Revenue flow from advertising in consumer magazines will also benefit from rising urbanisation and low Internet penetration. Advertising spend on consumer magazines is expected to rise from R3.1 billion in 2012 to R4.2 billion in 2017.
Radio is also expected to see strong growth in advertising revenue streams, rising from R3.6 billion in 2012 to R5.5 billion in 2017. Since a substantial proportion of South Africans lack Internet access, radio remains one of the few advertising platforms capable of reaching a national audience. Furthermore, increasing levels of car ownership and urbanisation also benefit from the use of the radio as an advertising platform.
The survey shows that the sports market is the one of the largest E&M segments for consumer spending in the country, after Internet access and television. Revenues generated by the sports market will grow from R13.9 billion in 2012 to an estimated R19.5 billion in 2017, a CAGR of 7.1% as the economy prompts larger sponsorship deals and media rights packages. Gate revenues are down from their peak in 2010 when the country hosted the FIFA World Cup but an underlying growth trend remains. Television is the second-largest segment in terms of consumer spending, and revenues from it are projected to grow at a CAGR of 5.2% from R16.1 billion in 2012 to about R20.7 billion in 2017.
The survey shows that the slowest growing segment in the E&M industry will be consumer and educational books, with a 0.4% CAGR over the next five years. Comparatively low literacy levels in the country, and the fact that there are multiple languages in use in South Africa, continue to act as a barrier to further growth in this segment. Books are also subject to higher Value Added Tax (VAT) – 14% – than is applied in most other countries, which means that retail prices remain too high for the majority of South Africans. Music is also a slow-growing segment (0.4% CAGR), with physical sales dropping quickly, but not yet being replaced by digital sales, despite the emergence of a number of new digital music services.
Nigeria
Nigeria is one of the most vibrant markets in sub-Saharan Africa. The power of the mobile device as a communications enabler is transforming the continent, and with this transformation in communications, the potential for Nigerian consumers to access entertainment and media in new ways is significant and exciting.
Total E&M expenditure in Nigeria will exceed US$9 billion in 2017, representing a 23.7% CAGR between 2013 and 2017. Of this, consumer expenditure will account for 82%, while advertising expenditure will be worth just over US$1 billion in 2017.
Internet access in Nigeria, as in all African countries, will be dominated by mobile Internet access. Not only will the Internet be the fastest growth areas for expenditure, but it will also be the largest market, worth US$5.6 billion in 2017, ahead of TV (US$1.1 billion) and sports (US$722 million).
Kenya
Kenya, like Nigeria, is also a vibrant and dynamic market in sub-Saharan Africa. Total E&M expenditure in Kenya will exceed US$3 billion in 2017, representing a 16.3% CAGR between 2013 and 2017. Internet access in Kenya will also be dominated by mobile Internet access. Furthermore, the Internet will be the largest market, worth approximately US$961 million in 2017.
TV remains the single most effective channel for advertising in Kenya, accounting for just over 40% of advertising revenue in 2012, a figure likely to increase to about 50% in 2017.
The entertainment and media industry in South Africa is well placed to benefit from the economic growth the country will experience in the next five years. While many mature economies – such as those in Western Europe – are seeing low levels of growth, the outlook for the country is more positive. As a result, with more consumers becoming connected to the Internet (particularly via their mobile devices) and with more disposable income available, the opportunities for those selling products and services both digital and physical will be significant.
All stakeholders in the industry must ensure they understand the needs and expectations of audiences, so that their engagement with this consumer base remains relevant. What is needed in all cases is not necessarily a digital strategy per se, but a strategy that's fit for a digital and connected era. i
About the Author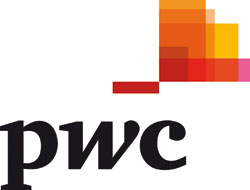 Vicki Myburgh has been with PwC for 20 years. She is a partner in the Assurance Practice and has been the Southern African Leader for PwC's Entertainment and Media practice for the last five years. She spent a few years in London in the late 1990's with the PwC practice there.
Vicki has worked with many local and international media companies throughout her career and manages large cross border assurance engagements. She has contributed to many thought leadership publications.
She is an avid reader and enjoys travelling – she has two sons who enjoy being outdoors as much as possible..
The South African Entertainment and Media Outlook was born from her passion for the industry and the need to have more relevant South African and indeed African information to complement the global information that is available.
---
---
You may have an interest in also reading…
Africa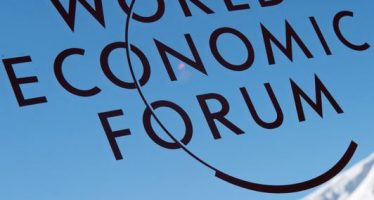 While currencies crumbled in emerging markets ranging from Turkey to Argentina, the world's mostly self-appointed leaders and assorted hangers-on gathered
Finance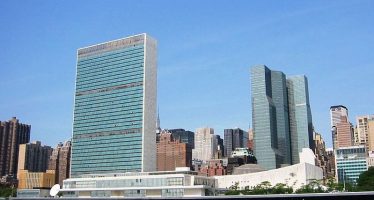 World economic growth has weakened considerably during 2012 and is expected to remain subdued in the coming two years, according
Africa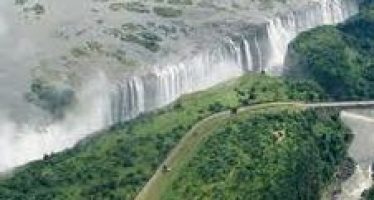 Zambia has seen foreign direct investment (FDI) increase significantly to well over $1bn in 2013 – up 31% over the