Christina Lopes, The One Health Company CEO and Co-founder: A Trailblazer for Canine Cancer Care
Cancer kills some 10 million people each year, accounting for one in six deaths worldwide. Man's best friend isn't faring any better. Cancer causes one in four canine deaths, and kills about half of all dogs over the age of 10. 
Christina Lopes, the CEO and co-founder of The One Health Company, says that dogs have been helping in human drug trials for decades. They've been the research subjects, but until now, never the beneficiaries.
"Cancer care for dogs has not changed much in the last 30 years," Lopes explains. "Dogs are still treated with the same chemotherapies as they were in the 20th Century, but we have seen human cancer care advance tremendously … Using the same advanced cancer diagnostics and precision medicine that are currently on the market and approved by the FDA for people, we are bringing cancer care for dogs. And when we open access to precision cancer treatments for our furry friends, we build data that helps advance human oncology research and treatment."
Therapeutic Market
Many people regard their pets as family members — and they'll pay whatever it takes to save their lives. The pet cancer therapeutics market, which was estimated at $364m in 2021, is expected to reach $589m over the next five years, registering a CAGR of 8.89 percent from 2022 to 2027. Two-thirds of US households have at least one pet, and the country tops the global ranking of pet-care spending per person. According to the American Pet Products Association, total pet healthcare expenditure for 2019 was estimated at $75.38bn, up nearly $3bn over the previous year.
FidoCure is less expensive than traditional canine chemo treatment, which can cost upwards of $10,000. Pet "parents" (as One Health calls them) can expect a price tag in the low four figures for genetic testing and targeted treatment plans. "We come from the scientific principle that every cancer is unique," said Christina Lopes. "So, while some therapies might work for some populations, I don't know of any that work for all, really. Any. In any species."
The Veterinary Cancer Society estimates a dose of traditional canine chemotherapy to cost $150 to $600. A traditional radiation protocol runs from $1,000 and $6,000. Lopes told Scientific American that she's heard of people spending $30,000. Some dipped into their kid's college funds; others went into debt.
One Health Company charges a flat per-patient fee for DNA testing, and its partner veterinarians set the final price for the client. Lopes said the company was exploring new payment models, allowing dog owners access to DNA-targeted, vet-approved therapies at a fixed cost for the life of the pet. The company is already working with some 200 veterinarians in 32 states, and FidoCure has a rapidly expanding pawprint. It's also covered by most pet insurance.
Virtuous circle of R&D partnerships
One Health provides veterinarians with a detailed report of recommended treatments. The company works with vet clinics and pharmaceutical companies to deliver the medicines to dog owners.
"Technology is a core tenet of any business, and gives you the bandwidth to scale your business, support your staff, collect information and service your customers and partners," Lopes insists. "FidoCure's informatics system is fully integrated with our veterinary, pharmacy and clinical laboratory partners to streamline operations."
Ecosystem of networking and fundraising
Christina Lopes was born in Brazil but spent her formative years in the US and Ireland. Before she launched One Health with her co-founder and husband, vet Ben Lewis, she was the managing director of Cerberus Capital, a US private equity firm with $30bn under management. She has served as the advisory board director for International Planned Parenthood and as an advisor to the UN Commission on women's issues.
Lopes was recognised as a young global leader by the World Economic Forum in 2010. She says it was a pivotal moment in her career, connecting her to a powerful community of investors and innovators.
"The Davos community was really rallying behind our mission to bring better health for all — two-legged and four-legged friends alike. Everyone seems to be touched by cancer somehow and supports the move towards effective and gentler therapies which we are enabling."
One Health Company was founded in Philadelphia in 2016 because of the city's robust medical research community.
"Penn Med (University of Pennsylvania Health System) has really amazing advancements there," she said, citing studies on viruses and the immune system. Christina Lopes found support among the academics, who helped her leverage their findings to benefit pets.
When the company was selected to pitch at Wharton's Venture Initiation Programme, the co-founders were new parents. The couple showed up with a baby in tow, and Lopes finished her pitch with a fussing infant in a sling at her side. By 2017, the company had moved to Palo Alto, California, and begun to commercialise canine cancer therapies. A collaboration with global pharma company Eisai served as the inspiration for FidoCure, the company's flagship product.
"Eisai has an FDA-approved breast cancer therapy that is based on sea sponges found in northern Japan. They wanted to see if this therapy could also help dogs with a type of sarcoma that is considered very similar to human angiosarcoma. We collaborated with Eisai, and enrolled pet dog patients with metastatic cancer and presented results of the therapy in combating canine cancer at AACR, a prestigious cancer conference.
"The pet parents were so grateful for more treatment options, and top veterinary oncologists shared that we were helping service an urgent need for more diverse tools to effectively treat canine cancer. Eisai's therapy is now helping humans with angiosarcoma, and is in clinical trial at Mass General.
"What is particularly touching about this story is how so many different facets of our planet — the ocean, dogs, humans — all came together to produce cutting edge treatment," Lopes said. "This serves as a constant reminder of the preciousness of our natural resources and the value of all life on earth."
According to Crunchbase, FidoCure has raised $15m in funding. Andreessen Horowitz led a $5m seed round in 2019 and Polaris Partners led a $10m series-A round in 2020. It's funded by 13 investors, Global Brain Corporation and Bossanova Investimentos being the most recent to join.
Lopes acknowledges that the pandemic has limited in-person networking opportunities, but she encourages aspiring entrepreneurs to connect with peers and mentors through online groups and local meet-ups. As a mother in Menlo Park, Christina Lopes is surrounded by other business-savvy parents.
"It made life kind of interesting, because I could go to a kid's birthday party and solve very pressing business questions," she shared. "That's one of the benefits of living in San Francisco or Palo Alto. This is just how stuff works there — and I absolutely love it."
---
You may have an interest in also reading…
Technology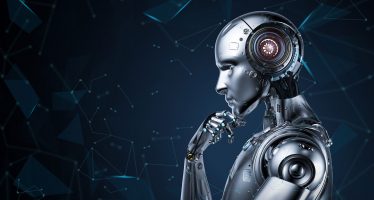 AI, facial-recognition, machine learning… where should humans draw the line when it comes to automated 'job theft'? Yogesh Patel gives
Europe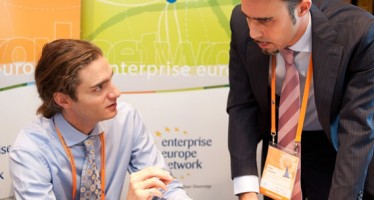 Small businesses looking to succeed in today's market need to trade across borders, invest in research and development and access
c-19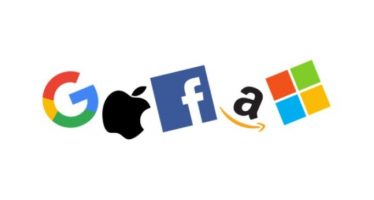 Big Tech is on a high. Yesterday, four of the five FAAAM giants published their quarterly results and surprised Wall