Accenture: Metaverse for Enterprise, from Digital to Immersive Experiences
'People are already spending real money to own virtual assets. They will want to spend their virtual money in the real world…'
eCommerce is "functionally correct" but lacks the human interaction. Digital experience — enhanced virtual spaces, augmented physical places, and human contact, will revolutionise nearly all aspects of life and business in the next decade.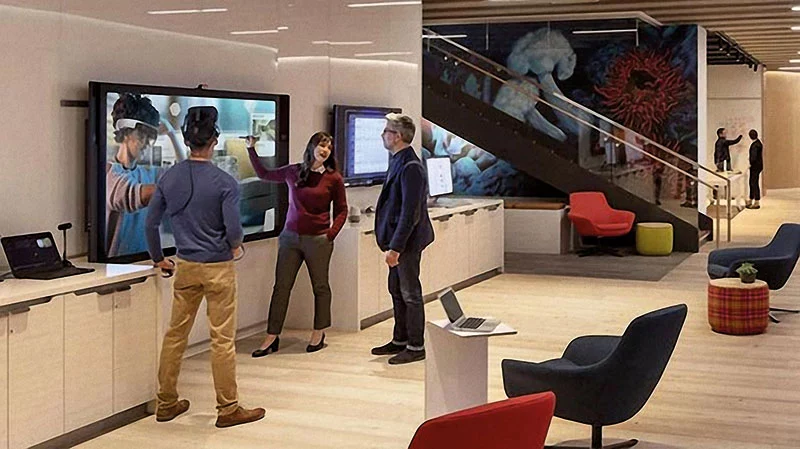 Global business leaders had an opportunity to get a first-hand experience of the Metaverse at Davos during the World Economic Forum meeting in May. Accenture's Global Collaboration Village at Davos, in partnership with Microsoft, offered an immersive experience on one of the sustainable development goals, highlighting the environmental impact of the Sahara Desert on trees in Africa.
People could be told about this, see pictures, or watch documentaries, but to be "actually standing" in the middle of it, hearing the desert winds, seeing the movement of the trees, and absorbing the scale of it, enables a totally different conversation. Users now have the direct connection. They are focused on each other. They are standing in the data, in the experience, in the context. They can relate to it and talk about it and develop a whole new level of empathy and understanding.
This experience will enable users to understand how decisions made at a macro level can be felt at a micro level — in a specific way. That is exactly the potential and benefit of the Metaverse.
While we are seeing mass adoption of Metaverse in the gaming community, enterprises are experiencing it in different ways. For businesses, it is becoming a place to create and capture value, and ultimately make money. The "creators" are building new products and services and a new category of digitally native products. The "bridgers" connect the physical and virtual worlds, changing the nature of how products are marketed, distributed and experienced. "Performers" are creating real-time content, while "participants" are learning, exploring and enhancing.
The immersive Metaverse experience is not complete without the Web3-enabled digital ecosystem, in which users can own, monetise, and utilise their data for their own benefit. Creators can monetise their content and talent through digital assets issued on a blockchain structure that enables value portability. Smart contracts containing conditional programming code that creates utility by facilitating self-executing applications will offer universal, public, permanent single source of truth.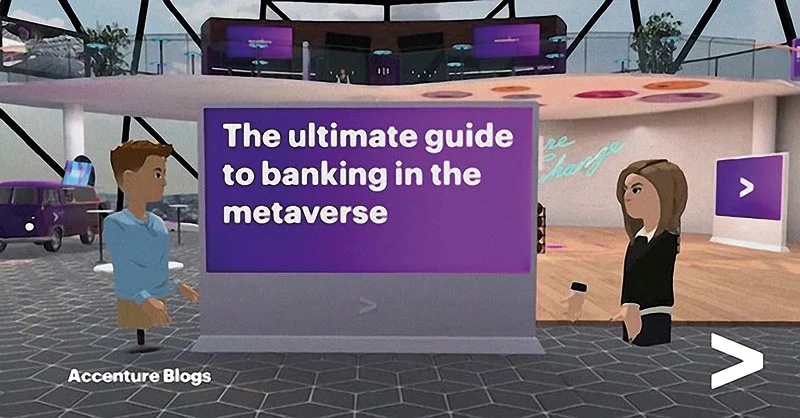 Bursting from the crypto community, digital assets are now exchanged and valued. In other words, people are already spending real money to own virtual assets. They will want to spend their virtual money in the real world.
Let's start with banking and finance. The Metaverse's emerging economy is an untapped source of growth, representing opportunities for banks to insure and lend against cryptocurrency, NFTs and other virtual assets. Banks will need to decide on the role they will play and take advantage of this opportunity to extend their brand. The rules of competition are already being established. The latest filing by the New York Stock Exchange to patent an NFT exchange points to the battle on the horizon: who facilitates payments and owns the payment rails in the Metaverse.
Banks will be able to virtualise familiar customer interactions such as cash withdrawals from virtual ATMs, branch storefronts, and real sponsorships for virtual events. Stretch this to the art of the possible and you could walk out of an appointment with your avatar advisor to an ATM, enter your PIN to get money in your virtual wallet, and walk next door to buy a virtual handbag…
From banks to public services, the Metaverse is capturing the imagination of many governments and cities to create incremental value and provide a higher-quality set of government services. South Korea has announced the five-year Metaverse Seoul Basic Plan. It begins by creating a virtual city hall, plaza and civil-service centre. Dubai's Virtual Assets Regulatory Authority is the first regulator in the emerging digital space. The Dubai Metaverse strategy estimates the metaverse will add $4bn to its economy and support 42,000 jobs by 2030.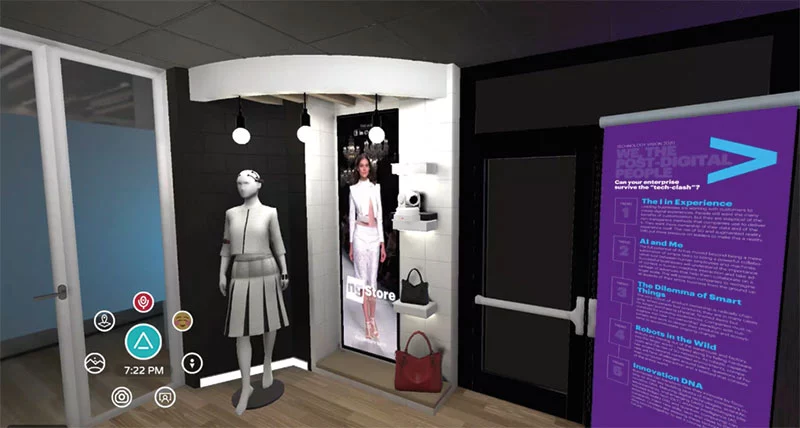 Many government-to-citizen relationships can be captured the form of a "smart contract". The terms articulated in a driver's licence between the individual and the issuing authority can be captured in a smart contract governing the regulations of the licence. The same applies to a wider range of government documents/licences such title deeds, resident permits, and tax returns.
Retail felt the technology squeeze and was one of the first industries to be forced to evolve into an omnichannel environment. Strong competitive advantage is now likely to flow to retailers who understand how to use the Metaverse to enhance their stores, build experiences and foster their brand community. Brands can leverage the Metaverse to offer new level of immersive experiences allowing customers to try out products and buy virtual or physical goods. The Metaverse allows retailors to expand their footprint. Instead of having stores in every city, brands can establish a Metaverse presence to serve customers globally.
The Metaverse enables retailers to re-imagine and personalise the store experience for individuals and groups of customers. The possibility of shopping for swimming, golf or ski equipment in a matching virtual environment, for example. Metaverse malls are popping up with storefronts where shoppers can interact with avatars, allowing users to explore digital items and buy NFT vouchers that can be redeemed for an item in the real world. Customers increasingly see their digital shopping experience becoming an ecosystem across multiple online channels — and the Metaverse might be the natural expansion for that.
For the general enterprise structure, the Metaverse will change how businesses interact with clients, develop and distribute products and services, manage the workforce and run the operations. Use-cases beyond gaming are not just in the future: they are already emerging in the enterprise space today.
The Metaverse is seen to enhance remote collaboration from 2D to a 3D immersive space as online meetings enable remote work, and potentially diminish the need for co-location. It is expected to see a continuation of the pandemic-influenced rethinking of how organisations are structured and the dynamics of the workplace of the future.
Accenture is using the Metaverse to re-invent its own business environment. Its enterprise Metaverse, is known as the Nth Floor, referring to the virtual environments created to bring Accenture employees together to meet, collaborate and learn. Whether hosting meetings or socialising, the Metaverse is a versatile, scalable solution for bringing a geographically distributed workforce together.
Accenture has created digital twins of many of its physical offices, from Bangalore to Madrid to San Francisco, to provide familiar environments for its people to meet, collaborate and network.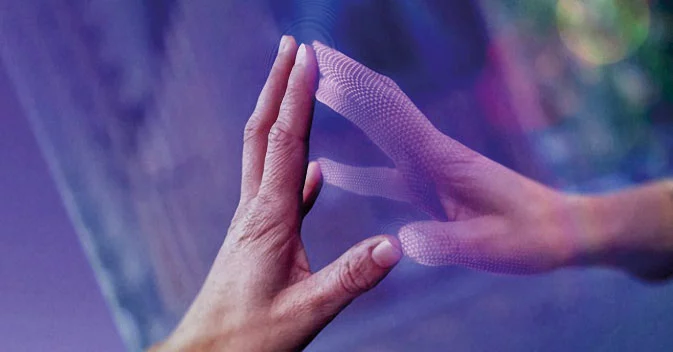 Learning and human capital development is one of the most obvious use-cases for Metaverse in the Enterprise. Reimagining learning with real-life settings and situations will allow for far more captive learning process, opening possibilities both in onboarding new employees and developing current personnel, which is increasingly important for organizations operating at a global scale.
There is also growing evidence to support the benefits of immersive learning. In a recent Accenture report, it was found that a majority of learners (70 percent) forgot training content within 24 hours — and virtually all (90 percent) forgot after a month. The study also found immersive learning offered a path to achieve 33 percent higher learning retention when compared to video.
Within Accenture's Nth Floor metaverse, a virtual campus called One Accenture Park is helping new employees to connect with the culture, and plant the seeds of professional relationships. This type of immersive experience enables new hires to experience orientation in a personal way, and meet many more people doing so. This year, 150,000 new hires are working from the metaverse on their first day at Accenture.
Equally important to the focus in use-cases is the role enterprises are required to play in shaping the Responsible Metaverse. To grow and thrive, organisations must have responsibility at their core — from ownership of data to inclusion and diversity, sustainability, security, and personal safety.
Enterprises will find themselves on the front lines of establishing trust and safety and defining the human experience in these new places. Trust will be paramount to adoption of the new experiences, which enterprises are beginning to build. Considerations (and concerns) already held today around privacy, bias, fairness, and human impact are becoming far more acute as the line between people's physical and digital lives further blurs. Enterprises that wish to lead in this space will shoulder the mantle of building a Responsible Metaverse, and the actions and choices they make will set the standards for all that follow.
Answering this — and acting on it — won't be easy; it's a journey riddled with uncertainty well outside the norms of most companies environments. But the chance to shape the next decade of business, to build new worlds, and to explore the brand-new markets that these worlds create, does not come often.
About the Author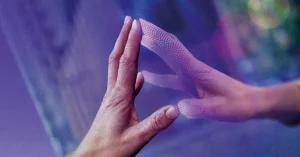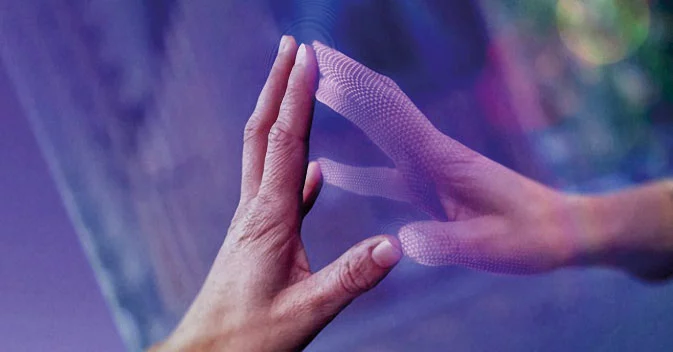 Bashar Kilani is Managing Director at Accenture based in Dubai and a member of the Growth Markets leadership team focusing on Digital Economy market making trends that accelerate growth, transform operations, and enable organisations to build their digital core.
---
You may have an interest in also reading…
Europe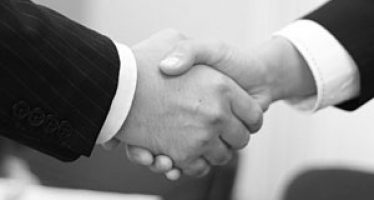 By Michael Gestrin, OECD After two years of steady gains, international M&A activity plunged by $107 billion, or 45%, in
Asia Pacific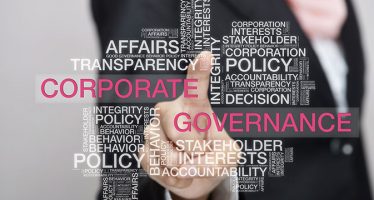 OECD Guidelines on Corporate Governance of State-Owned Enterprises. Over the past decade, cross-border trade and investment by state-owned enterprises (SOEs)
Sustainability
A trend towards generating electricity from solar power is on the horizon for the countries of the MENA region (Middle