Securing Sustainable Water Supply Resources — Even in the Most Challenging Environments
Metito is delivering innovative water supply solutions across emerging markets with a clear commitment to the principles of circular economy and the UN sustainable development goals.
Impact, sustainability, innovation: with these founding principles, Metito has established itself as a global leader and provider of intelligent water-management solutions.
The privately held company operates across the water value chain: water treatment, desalination, wastewater treatment recycling and reuse, and advanced industrial solutions. Metito is the largest global supplier of desalination plants by capacity for 2021-22, and has pioneered the public-private partnership model in Saudi Arabia, Uzbekistan, the UAE, Egypt, Rwanda, Serbia and Qatar.
With an impressive portfolio of projects and concessions across key geographies, Metito has delivered tens of millions of cubic meters of treated water to municipal and industrial clients. The company has established itself as a key proponent of the circular economy, backed by 65 years of operational excellence. Powered by the dedication of more than 4,500 employees, it has gained invaluable experience in over 50 countries and acquired exceptional engineering capabilities, access to global resources and a synergistic shareholder structure.
Metito's work is aligned with the UN Sustainable Development Goals (SDGs), specifically SDG 6 (Clean Water and Sanitation) and SDG 11 (Sustainable Cities and Communities). The company's growth trajectory includes expanding operations in existing markets, opening new markets, securing job opportunities to local communities, and upskilling talent to deliver world-class projects and more industry firsts.
Metito has made an impressive impact in furthering access to water through enabling sustainable finance solutions to alleviate pressure on public budgets, and through integrating alternative energy solutions to optimise costs associated with operating mega scale desalination projects. Such unmatchable success is reflected in the company's body of work for 2022 and here we highlight a few of these acts of impact:
Securing Sustainable Finance
The development of truly "circular" water solutions requires sustainable financing. Metito secured the first sustainability-linked loan in the MENA region, a $120m facility by HSBC. This is the bank's first facility of its type in the region and the single largest group-level banking facility ever arranged for Metito Holding.
Pioneering Public Private Partnership (PPPs)
This business model has allowed the development of lifeline water projects through effective cooperation between the public and private sectors. Metito successfully pioneered this business model and developed/is developing the first PPP water/wastewater treatment projects in Qatar, Serbia, and Uzbekistan.
An Innovative Approach to Desalination
Metito designed, engineered, and built the world's largest floating desalination barge (50,000 m3/d) to secure water supplies and enhance water security in Saudi Arabia. This is the first of three barges, with a combined capacity of 150,000 m3/d. It will be located four kilometres off the coast of Shuqaiq, and the end-user of this flagship project will be the Saline Water Conversion Corporation. The innovative solution allows governments to meet surging water demand in the face of pressing environmental challenges. Seasonal water requirements vary, and constantly change, in regions of rapid economic growth and through floating desalination barges, there is the flexibility of mobility which can secure additional water supplies anywhere along the coastline — with back-up supplies for contingencies and emergencies.
Optimised Energy Consumption for a More Eco-friendly Footprint and Reduced Emissions
Energy consumption for desalination was reduced from 4.5 per KW/m3 in 2015 to 2.7 in 2021 through innovative high-value engineering.
Turning Waste to Wealth and Embracing Circular Economy
Metito leads the consortium developing the world's largest agricultural drainage treatment, recycling and reuse plant, the New Delta plant – with a capacity of 7.5M m3/d.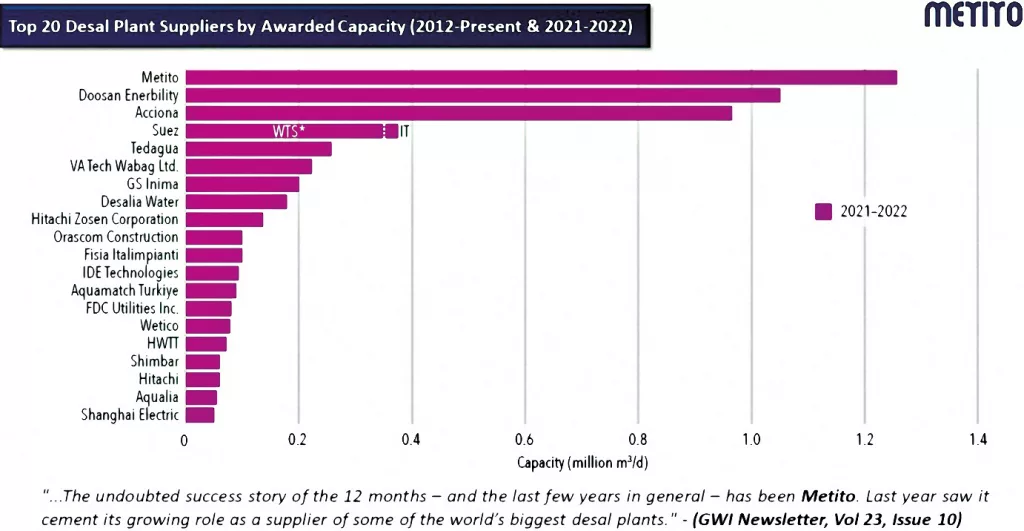 ---
You may have an interest in also reading…
Technology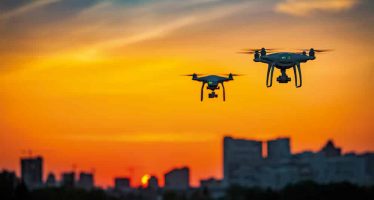 Drones are changing the way in which we interact with one another. From commercial applications to lifesaving transportation, drones are
Middle East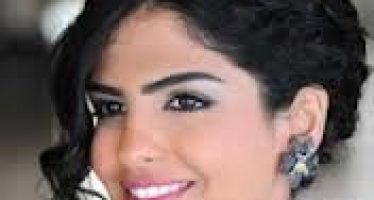 It is quite difficult to introduce Ameerah Al-Taweel without mentioning the fact that she is the wife of Saudi Prince
Africa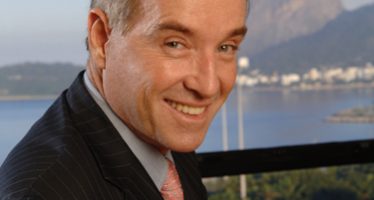 The race is on between Brazil's billionaire oil tycoons, Antonio Augusto de Queiroz Galvao, Marcio Rocha Mello and Eike Batista