Q&A with Talal Ghandour, Metito Chief Investment Officer and Managing Director: Water, Water, Everywhere? Not Always True, but Metito Strives to Ensure Clean and Safe Supply
CFI.co in conversation with Metito CIO and managing director Talal Ghandour. He explains why water is a precious and profitable resource…
You spent 23 years with the Bank of America Corporation, and now you're a CIO and MD in a completely different industry. How has the transition been?
Bank of America is a great organisation to work for, but water is our most valuable and critical resource. With Metito's vision and role as a key player — and its growth plans — I felt it was an opportune time for me to join the family business.
With financial experience gained over the years, I bring a complementary skillset to the management team. We work on realising Metito's strategic plans through sustainable investments and a realignment of resources to secure organic and inorganic growth.
I've only been with Metito for nine months, but I've been extremely impressed by the professionalism, integrity, and outstanding work ethic of our employees, and how they are valued. It's a company committed to its clients, and to the environment. It's been a fantastic start to my Metito career.
As a former financier and now an industry insider, tell us your views on water's investment potential…
The industry holds immense potential, given global scarcity issues and general underinvestment. To keep up with projected demand, the world will need $500bn in water infrastructure every year until 2030.
A comprehensive and collaborative approach between all stakeholders is key to addressing the demand-supply gap. There needs to be sustainable infrastructure to achieve the UN's Sustainable Development Goals, including clean water and sanitation, food security, health, and clean energy. Water scarcity is now centre-stage and improving its efficient use is vital. Metito is perfectly positioned to benefit given its position as a world leader in intelligent water- and wastewater management solutions.
Given the financial challenges of underdeveloped countries facing the problem of access to clean water, what are your recommendations?
The scale of underinvestment in the sector is well documented. Governments and the private sector have key roles to play. Tackling the supply-demand gap is multi-faceted. It is essential to have the right legal and financial infrastructure to enable private sector involvement. Non-revenue water must be addressed through operational efficiencies of existing infrastructure assets, and the development other greenfield life-line projects.
Metito is a pioneer in this space. It commissioned the first water-treatment plant in Sub Saharan Africa, a bulk water supply project in Kigali, Rwanda. That was under a public-private-partnership, a 25-year concession securing 40 million litres of clean water per day, covering 40 percent of Kigali's water needs and significantly improving water quality for a million residents.
Other key factors include education, improved consumption habits, a better understanding of the reuse of water and wastewater, the introduction of renewable energy sources, innovative, sustainable financing solutions, and continued advances in commercial technologies.
Parameters for the evaluation of companies' performance are changing in public and private domains. How do ESG and sustainability principles affect the way Metito operates?
Metito has always been committed to working with governments, industries, and communities to meet environmental and water via sustainable infrastructure solutions. With the increased demand for water-reuse projects, Metito is a key enabler of a circular economy, and pioneered decarbonisation projects in desalination.
We address the energy-intensive process of desalination in two ways. Firstly, through high-value engineering and working with providers of membrane technology to improve efficiencies. Secondly, through the use of solar energy to offset the energy intensity.
Since the foundation of the company, Metito has been committed to creating a cleaner environment. Sustainability has been a key driver in our global operations. We've been producing sustainability reports since 2006 to measure our performance, and we'll continue to innovate and work towards a greener future.
We have low staff turnover and high employee engagement. We ensure the implementation of policies that define and reinforce ethical practices, and work with governments to achieve national water-security ambitions.
Globally, COVID-19 has hindered investment plans for many organisations. Has Metito had problems, and if so, how is recover going?
The critical role we play was highlighted by the pandemic and the heightened need for clean and safe water. We experienced almost no disruption to our business. Metito has developed megaprojects on a fast-track basis across key emerging markets (Egypt and KSA). We've grown our staff numbers by 25 percent since the start of 2020.
Listening to our clients during trying times, and delivering on their needs, was central to our growth.
What's next for Metito?
We're focusing on growing recurring revenue streams and growing profitably. We'll be diversifying our business offerings and expanding into countries where we see opportunities.
We look forward to continuing the work of increasing global water security.
---
Tags assigned to this article:
egypt
---
You may have an interest in also reading…
Corporate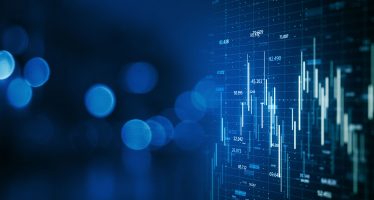 The CFI Financial Group — no relation to CFI.co — has been a leading trading provider for the past two
Innovation & Technology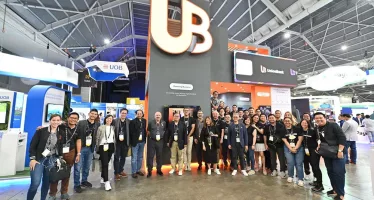 UnionBank is a pioneer of digital technology with a focus on inclusion and customer service UnionBank of the Philippines (UnionBank)
Corporate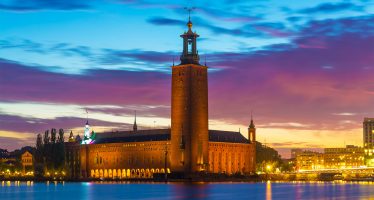 There is a general misconception that fintech in Europe and especially the Nordics is well funded, and it's no problem