Tech-Up Transition for Philippines Bank has Swept the Nation Along Towards an Enticing Digital Future
UnionBank is a pioneer of digital technology with a focus on inclusion and customer service
UnionBank of the Philippines (UnionBank) has always been quick to embrace technological innovations that will empower its customers.
As the Philippines' pioneer in digital banking, UnionBank stands firm in its promise to power the future of banking. It is committed to being the region's trailblazer to best serve the needs of Filipinos — wherever they may be. UnionBank is one of just six financial institutions licensed by the Bangko Sentral ng Pilipinas (Philippines Central Bank) as a digital bank.





CEO Edwin R. Bautista
UnionBank has earned numerous awards and recognition as one of Asia's leading companies, ranking with the country's top universal banks in terms of profitability and efficiency. Its digital transformation strategy underscored its commitment to a quality customer experience, and furthered its resolution to promote inclusive prosperity for the Philippines. With a tech-focused drive, it is working to enable the national push to be a G20 country by 2050.
The bank was incorporated as the Union Savings and Mortgage Bank in 1968. After the initial public offering, shares were listed at the Philippine Stock Exchange in 1992. It was licensed to operate as a universal bank in the Philippines, and the name was changed to Union Bank of the Philippines.
In 1993, UnionBank merged with International Corporate Bank; in 2006, a merger with International Exchange Bank followed. In 2013, UnionBank acquired City Savings Bank. In 2021, UnionBank acquired Citibank Philippines, a deal which closed in 2022.
UnionBank is one of the country's first financial institutions to adopt cryptocurrency — and it released its own stablecoin, PHX, in 2019. It also has crypto ATMs that allow its crypto wallet-holders to withdraw cash converted from crypto, and trade instantly.
UnionBank is a publicly listed universal bank with some five million customers, 200 branches nationwide, and 7,000 ATMs. It has distinguished itself from its competitors by the use of superior technology, bolstered by branch sales and an excellent service culture.
UnionBank stands firm in its promise to power the future of banking through "Tech-Up Pilipinas" while pioneering innovations for a better world.
Over the years, UnionBank has garnered a record-breaking number of awards and recognition including "Asia Trailblazer Institution of the Year" from Retail Banker International; 6-Time "Digital Bank of the Year (2018-2023)" from The Asset Triple A; "Most Recommended Bank in the Philippines 2023" and 4-time "Best Retail Bank in the Philippines" from The Asian Banker; "Best Digital Bank in Southeast Asia 2022" from Capital Finance International; back-to-back "Best Bank for Customer Experience in Southeast Asia" from Global Brands Magazine; "Best Bank Transformation in South East Asia 2021" from Global Banking and Finance; "Most Recommended Retail Bank in Asia Pacific 2021" from BankQuality.com; "Fastest Growing Fintech Company, South East Asia 2021" for UBX from Global Banking and Finance; "Best Bank for ESG 2022" from Asiamoney; back-to-back "Best Bank for SMEs" (2020-2021) from Asiamoney; "SME Bank of the Year – Philippines 2021" from Asian Banking and Finance; back-to-back "#1 Best Service Domestic Bank in the Philippines 2020-2021" at the Asiamoney Cash Management Survey; "Asia's Best Bank Transformation" from Euromoney; "Asia-Pacific Retail Bank of the Year" from Retail Banker International; "Top 2 Most Helpful Banks in Asia Pacific during COVID-19" from BankQuality.com; 3-time "Best Digital Bank Philippines" from Asiamoney and International Finance Magazine; and "Employer of the Year" awards from Stevie Awards for Great Employers, Asian Banking and Finance, and HR Asia.
---
You may have an interest in also reading…
Corporate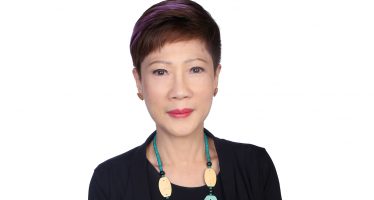 Amy Chung, chief executive officer at Singapore-based Containers Printers, has learned over the years which qualities good corporate leaders need.
Governance & Legal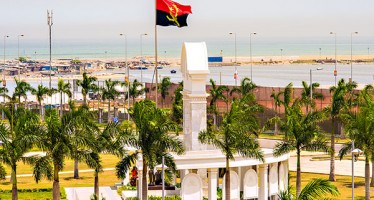 Analysts, politicians, economists and media pundits have kicked off 2016 with a largely pessimistic outlook for the global economy. Clearly
Finance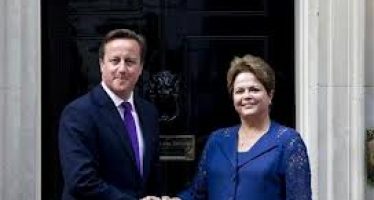 As less consumer spending and lower business confidence cause the Brazilian economy to slow, President Rousseff looks to boost growth