Asian Development Bank: Urban Transport Can Rebuild to Create a Greener Future
COVID-19 has resulted in drastic changes in travel behaviour. Society must now address how to better manage the mobility of people and goods for the post-pandemic period.
The coronavirus pandemic has highlighted the interconnected nature of life in the 21st century, with the virus reaching nearly all corners of the globe in a matter of weeks.
Drastic behavioural and lifestyle changes have been adopted on a global scale almost overnight, shifting the way we work and live, redefining our transportation needs, and posing a new and complex array of challenges.
Transport was perceived as a major risk in the spread of the virus. Now it will have to support different needs of the population throughout the various stages of recovery, while containing the risk of a resurgence of the disease.
This raises a fundamental question: how will society manage the mobility of people and goods during the pandemic recovery and post-pandemic period?
A new life during lockdown
Mobility restrictions in response to COVID-19 have resulted in drastic changes. Lockdowns across the globe have forced millions of workers to work from home, and schools to shift to e-learning. With the closure of bricks and mortar shops and restaurants during the containment period, consumers flocked to online shopping and food delivery, even in developing countries where the penetration rate for online services was traditionally low.
Before the pandemic, transport contributed to about 23 percent of global carbon emissions. Road traffic and aviation are the main contributors of emissions from transport, respectively accounting for 72 percent and 11 percent of the transport sector greenhouse gas emissions.
Although drastic lockdown measures around the world have brought world economies to their knees, satellites have recorded compelling data on how the concentrations of carbon dioxide and air pollutants have fallen drastically, bringing clear blue skies to many cities.
In Manila, where my organisation, the Asian Development Bank, is headquartered, traffic plunged 80 percent overnight after the lockdown was declared on 15 March. Elsewhere, in New York City, one of the US cities worst affected by the virus, a 35 percent reduction in traffic levels was reported in March. This resulted in about 50 percent fall in carbon monoxide emissions, which come primarily from traffic, and a corresponding five to 10 percent drop in CO2 levels. Similar trends have been observed in northern Italy, Spain, and the UK.
Public transport is a more efficient, affordable — and, in many cases, green — way to travel. But under pandemic conditions, there are naturally concerns about physical proximity while riding public transport. As the lockdown deepened across the People's Republic of China, demand on buses and subways fell by about half in March–April 2020 compared to the same period in 2019, while walking and cycling showed a 25 percent increase.
Challenges of reopening
Initial trends in cities that have reopened show drops in public transport use, although this varies depending on available mobility options. As the experience of developing Asia shows, the poor suffer most as they more often lack access to transport. If walking or cycling are not options, then their choice is to continue using public transport or not to travel.
In the case of Beijing, analyses suggest that traffic levels have increased steadily since initial dips in February 2020, while public transport use has dropped by half. By early April 2020, congestion exceeded the same period in 2019. This trend is a cause for concern since if it continues and is seen on a wider scale, it could set back decades of effort in promoting sustainable development and more efficient urban mobility systems. On the positive side, Beijing has seen a 25 percent increase in cycling, while cycle-sharing schemes have shown a 33 percent increase.
Beijing's rapid resurgence of traffic holds an important lesson — there is only a short window of opportunity for cities to implement low-carbon alternatives that lock-in the improved air quality conditions that were gained during the movement restrictions at the peak of the pandemic.
There is no doubt that some rebound to old ways of working, learning and leisure will be seen after the containment period. However, the post-pandemic era affords the opportunity to maintain and develop new practices.
Restoring public confidence
The pandemic has also highlighted the need for more robust transport system that is green, and resilient to future disasters. Technological advances, big data, AI, digitalisation, automation, and renewables and electric power can potentially offer fresh innovations to tackle changing needs, giving rise to smarter transportation.
Two key challenges lie ahead. The first is how to address capacity on public transport to maintain safe distancing requirements. The second is how best to regain public confidence in public transport, especially given that the poor in developing countries often do not have the option of switching to private transport.
More effort is needed to reassure public transport users of safety. The confidence of passengers on public transport should be restored through protective measures such as cleaning, thermal scanning, tracking and face covering. Further study to explore how protective and preventive measures can be stepped up to allow relaxation of safe distancing requirements and mitigate capacity challenges.
A possible future trend may be the consolidation of services and rationalisation of routes to better serve the emerging demand patterns and practices.
As countries enter the recovery phase, further preventive and precautionary operating measures and advanced technology should be implemented to enable contactless processes and facilitate agile response. Demand management measures can facilitate crowd control in bus and train stations and airports. As a complementary measure, non-motorised transport capacity could be expanded to absorb spillover demand from public transport, as has been seen in China.
Mass public transport is the lifeblood of many economies. Government policies and financial support are essential to enable public transport operators to stay viable and continue to support the sustainable movement of passengers and goods.
Delivering greener infrastructure
More sustainable design and construction methods, early warning systems and disaster response plans need to be put in place to enhance governments' readiness for future disasters.
In most cases, existing narrow streetscapes in densely populated urban areas are not adequate to meet safe distancing requirements. To promote more use of non-motorised transport, infrastructure will need to be re-configured to comply with new requirements.
Many European cities have already embarked on ambitious expansion plans to promote walking and cycling. There has been a reallocation of existing public spaces and road space, retrofitting them with semi-permanent or permanent structures to enhance safely distanced walking and cycling.
Berlin was one of the first cities to substantially expand its cycle networks in mid-March. Pop-up bicycle lanes have even cropped up in less expected locations in Asia and South America.
In the wake of the COVID-19 experience, Manila has announced plans to make bicycle lanes a permanent feature on some of its busiest roads, while Bogota is expanding its existing bicycle lanes. But obviously across developing countries, this trend is still nowhere near its potential in terms of scale.
Towards a new normal
Transport planners, operators and policymakers must now face how to respond to a new normal. There has never been a more pressing time to rethink and reimagine options to address problems, and to link these with long-term sustainable objectives.
There is an opportunity for public transport to play an important role in promoting a better balance. It can achieve this through more active promotion of clean vehicles, the provision of quality travel alternatives in public transport, and promotion of walking and cycling to enhance overall health and wellbeing.
Our actions today will impact the environment and quality of life for future decades to come.
About the Author
Bambang Susantono is vice-president for Knowledge Management and Sustainable Development at the Asian Development Bank. Previously, he was the Acting Minister and Vice-Minister of Transportation of Indonesia, and Deputy Minister for Infrastructure and Regional Development at the Office of Co-ordinating Ministry for Economic Affairs.
About the Asian Development Bank
The Asian Development Bank was founded in 1966 as a financial institution that would be Asian in character and foster economic growth and cooperation in one of the poorest regions in the world. ADB assists its members, and partners, by providing loans, technical assistance, grants, and equity investments to promote social and economic development. Under its new long-term Strategy 2030, ADB is committed to achieving a prosperous, inclusive, resilient, and sustainable Asia and the Pacific region, while sustaining its efforts to eradicate extreme poverty. ADB is composed of 68 members, 49 of which are from Asia and Pacific.
---
You may have an interest in also reading…
Latin America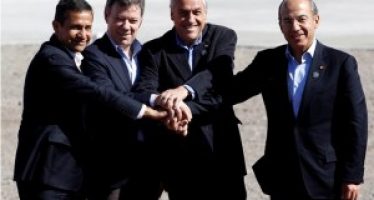 Leaders of Pacific Alliance: Ollanta Humala, President of Peru; Juan Manuel Santos, President of Colombia; Sebastián Piñera, President of Chile;
Europe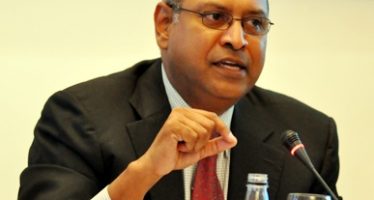 Focusing Investment in Industries Poised for Growth Can Help Generate Jobs, Income and Wealth.  By Janamitra Devan Job creation is
Asia Pacific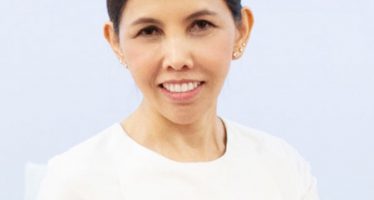 Under the leadership of Mr Vitai Ratanakorn, Secretary General, Thailand's Government Pension Fund (GPF) has taken a new approach to