OECD: Advancing the Global Agenda on Blended Finance and Sustainable Development Impact
In its efforts to implement the 2030 Agenda for Sustainable Development[1] and the Addis Ababa Action Agenda[2], the international development community has been working to promote the mobilisation of financial resources beyond official development assistance, across both the public and private sectors.
However, progress is slow and uneven. According to the UN, a USD 2.5 trillion financing gap for the Sustainable Development Goals (SDGs) persists[3]. This is further complicated by the unprecedented consequences of COVID-19, which risk widening that gap and reversing hard-won gains made towards the SDGs. One year into the 'Decade of Delivery', this heightened sense of urgency compels development actors to work harder than ever. The OECD advocates a three-step approach to fulfilling the 2030 Agenda, centred upon (i) the mobilisation of greater resources, (ii) ensuring every penny is aligned and compatible with the SDGs, and (iii) reaching consensus on standards, frameworks and tools to effectively measure and manage the impact of investments on sustainable development.[4]
"Today, impact is a crowded landscape that remains characterised by sweeping disparity between actors."
The OECD Development Assistance Committee (DAC) is committed to moving the needle on this agenda, both in times of crisis and beyond. In November 2020, the OECD, together with the United Nations Development Programme (UNDP) and French Presidency of the G7, formally launched a framework to better align finance to the SDGs[5]. Likewise, earlier this year, the DAC committed to continuing work on emerging themes related to blended finance and impact[6] . To this end, a new Community of Practice on Private Finance for Sustainable Development (CoP-PF4SD) facilitates dialogue between the public and private sectors on a work programme centred upon blended finance and impact. More broadly, this process constitutes part of an overall drive to 'build forward greener' post-COVID-19.
In just under a year, the Community of Practice has achieved landmark progress on its two main objectives: the adoption of the Blended Finance Principles Guidance and considerable work towards the forthcoming Impact Standards for Sustainable Development.
In order to help investors operationalise the 2017 Blended Finance Principles[7], the DAC adopted the Guidance[8] in September this year. This detailed document builds on years of detailed research and consultations with donors, development finance institutions (DFIs) and civil society organizations (CSOs), on how to push capital more effectively into SDG-aligned programmes, projects and markets.
Another key to liberating the potential of blended finance for sustainable development is to improve the measurement and management of the impact of investments. Today, impact is a crowded landscape that remains characterised by sweeping disparity between actors.[9] Altogether, donors do not receive ODA-equivalent levels of transparency and accountability concerning their investments made with the private sector.
A consensus is emerging on the critical need for a DAC-specific response to the impact challenge. The OECD is therefore developing Impact Standards for Financing Sustainable Development (IS-FSD), which will be presented to the DAC for adoption in the first quarter of 2021.  Drafted in collaboration with the UNDP, a fellow member of the Impact Management Project[10], the Impact Standards seek to provide a common framework for donors and their private sector partners to manage the impact of their investments. This includes helping them optimise their positive contribution towards the SDGs, promoting impact integrity, and avoid "impact washing".
Grouped around impact strategy, management, transparency, and governance, the Impact Standards are contextualised within the broader impact ecosystem populated by existing initiatives such as IFC's Operating Principles for Impact Management (OPIM)[11] and the Impact Management Project (IMP). The Standards are also accompanied by detailed guidance on implementation, identifying what success looks like according to different governance arrangements and resource availabilities.
Ultimately, the Standards constitute a best practice guide and self-assessment tool, and as such will be made freely available following adoption for subscription on a voluntary basis. In recognition of the current disparity in impact measurement and management processes, as well as to facilitate uptake amongst donors, new players and the private sector, subscription to the Standards will not entail any reporting requirements to the OECD. Rather, the aim is to facilitate the sharing of best practices through forums such as the CoP-PF4SD in order to improve collective performance of the DAC and beyond.
The OECD is committed to the idea of broad applicability. This desire to provide a framework applicable to all organisations with a desire to demonstrate public accountability regarding impact, is further reflected in the wide-ranging consultation process used to inform the Standards.  Now in the sixth round, the Standards incorporate a wealth of insights provided by a variety of relevant stakeholders both within and outside the CoP-PF4SD. As well as donors, this process involved DFIs, private sector representatives, and CSOs, as well as impact measurement and management experts.
In February 2021, the OECD will be celebrating the first anniversary of the establishment of the Community of practice. Beyond this and throughout 2021, we look forward to continuing to debate the Community's work on blended finance and impact, to officially launch the Blended Finance Overarching Guidance, and discuss the forthcoming Impact Standards for Financing Sustainable Development.
[1] https://sustainabledevelopment.un.org/post2015/transformingourworld
[2] https://www.un.org/esa/ffd/ffd3/wp-content/uploads/sites/2/2015/07/DESA-Briefing-Note-Addis-Action-Agenda.pdf
[3] https://www.un.org/press/en/2019/dsgsm1340.doc.htm
[4] https://oecd-development-matters.org/2020/01/09/shifting-public-and-private-finance-towards-the-sustainable-development-goals/
[5] https://sdg.iisd.org/news/paris-peace-forum-rethinks-multilateralism-to-build-back-better/
[6] https://www.oecd.org/dac/financing-sustainable-development/development-finance-topics/Co-%20FSD-Brochure.pdf
[7] http://www.oecd.org/development/financing-sustainable-development/blended-finance-principles/
[8] http://www.oecd.org/officialdocuments/publicdisplaydocumentpdf/?cote=DCD/DAC(2020)42/FINAL&docLanguage=En
[9] https://www.oecd-ilibrary.org/development/blended-finance-funds-and-facilities-2018-survey-results-part-ii_7c194ce5-en
[10] https://impactmanagementproject.com/
[11] https://www.ifc.org/wps/wcm/connect/topics_ext_content/ifc_external_corporate_site/development+impact/principles/opim
About the Author
Esme Stout is a Junior Policy Analyst working in the Private Finance for Sustainable Development Team at the OECD, where she primarily works issues relating to the measurement and management of impact. Prior to this, she worked for the UK Foreign, Commonwealth and Development Office in Paris and Brussels. Esme holds a Master's Degree in International Security from Sciences Po Paris and a Bachelor in History from Oxford University.
---
---
You may have an interest in also reading…
Sustainability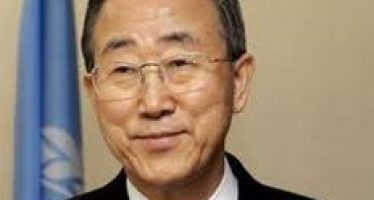 The process of establishing a post-2015 development agenda must include youth input and participation to reflect the issues that concern
Middle East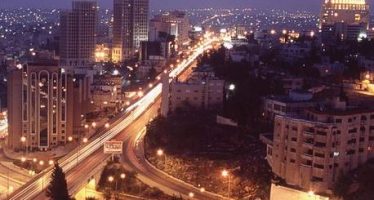 A US$250 million loan, approved last week, will ease Jordan's fiscal strains, which have been deepened by the influx of
Latin America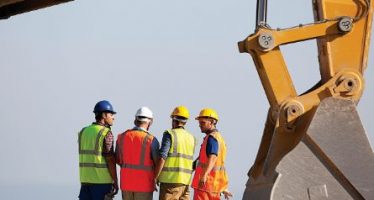 By Håvard Halland, John Beardsworth, Bryan Land, and James Schmidt How can resource-rich countries ensure that a sufficiently large share