SASB CEO Janine Guillot: Following Personal Passions Into the World of Sustainability
Janine Guillot, CEO of the Sustainability Accounting Standards Board (SASB), has an enduring love of the great outdoors that has stoked and strengthened her passion for sustainability.
Guillot graduated from Southern Methodist University in Dallas and began her career as a technical accountant and auditor at Ernst & Whinney, predecessor to one of the world's largest professional services networks, Ernst & Young.
"I've always been interested in sustainability, and I am very passionate about sustainable agriculture," says Guillot. "I serve on the board of the Marin Agricultural Land Trust (MALT), which has put conservation easements on over half the agricultural land in Marin County, California.
"Much of that land is now certified organic, and there's a local, sustainable agricultural community that has survived and thrived because of MALT easements. My work at SASB is also connected to what I'm personally passionate about. I couldn't be luckier."
Guillot's career has taken her around the world and afforded her experience of the complementary fields of public accounting, operations, strategy, risk management and finance. She joined SASB in 2015, following leadership roles at Bank of America, Barclays Global Investors and the California Public Employees' Retirement System.
"I originally joined SASB with the belief that disclosure drives improved performance on sustainability issues, which delivers a win for companies, investors and society," she said. "SASB is a critical piece of market infrastructure to enable sustainable economic growth."
Guillot started as head of SASB's investor outreach, and launched the Investor Advisor Group (IAG) to unite leading asset owners and managers — now 55 from 12 countries, responsible for $41tn in AUM — in support of sustainability standards that provide a consistent, comparable and reliable metrics for financially-material, decision-useful ESG information. IAG members call for strong sustainability reporting from their portfolio companies, and push for alignment with SASB standards.
"Securities regulators in the US and beyond increasingly recognise that the financial implications of business-critical ESG risks and opportunities are relevant to their fundamental objectives: to protect investors, to ensure that markets are fair, efficient, and transparent, and to reduce systemic risk," Guillot wrote for the online media platform investESG. "Market-based disclosure standards, such as SASB's, are a key tool to achieve those objectives."
Corporate sustainability has been slowly building for some time, according to Guillot, but recent progress has been truly remarkable. "The huge change in the last five years has been large mainstream investors coming to believe that performance on sustainability issues impacts risk and return. There's been an increasing focus on how to integrate sustainability considerations into investment decision-making in a rigorous and systematic way across entire portfolios. There's been a sea of change in the last year, and it's a result of investors being more vocal about their interests.
"As the world rapidly evolves — facing opportunities and challenges from technological innovation to climate change — corporate financial reporting also needs to evolve. We don't need to replace traditional accounting, but we need expanded information sets to really understand what's driving corporate value over the long term.
"Risk to a long-term investor is more multifaceted than volatility and includes risks that evolve over a very long time, like climate. To effectively deliver long-term returns, you need to manage multiple forms of capital, including human capital and environmental capital. But there is a gap between developing these beliefs and implementing them, and that gap is the availability of data — standardised data that connects sustainability to financial performance."
In November 2020, SASB announced its intention to merge with the International Integrated Reporting Council (IIRC), a global coalition promoting communication about value creation in corporate reporting. The unified organisation, the Value Reporting Foundation, will provide investors and corporate leaders with a comprehensive reporting framework across the full range of enterprise value drivers and standards to advance global sustainability performance. This benefits the work of like-minded organisations, including the Climate Disclosure Standards Board, which has already expressed interest in future collaboration.
"Sustainability disclosure is at the top of the agenda for many," says Guillot, "creating incredible momentum towards simplifying the corporate reporting landscape. By merging two organisations focused on enterprise value creation, we hope to clarify the field. We stand ready to engage with the efforts of the IFRS Foundation, IOSCO, EFRAG, and others working towards global alignment on a corporate reporting system."
Headquartered in London and San Francisco, the Value Reporting Foundation will commence operations in mid-2021, with Janine Guillot at the helm and staff spread across the world.
---
Tags assigned to this article:
ESG
---
You may have an interest in also reading…
Sustainability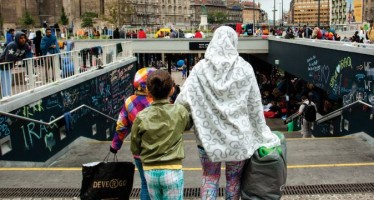 The unprecedented surge of refugees streaming into Europe is no doubt due to the ongoing wars in Syria and Iraq
Technology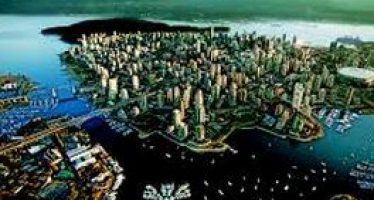 British Columbia, Sweden, California and China have been pioneering carbon pricing systems to lower emissions and help shift their economies
Finance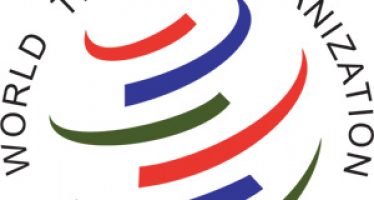 World trade growth in 2013 and 2014 is likely to be slower than previously forecast. WTO economists now predict 2013