Nordea Finance Facilitating the Sustainable Transition
Nordea Finance prides itself on being the preferred financial partner in the Nordics — and that's something the company has worked hard to achieve.
Nordea is the leading SME bank and business partner in the region, and a company with sustainability and ESG at its core. Chief Executive in Nordea Finance Peter Hupfeld recognised early on that it was vital to close the gap between good intentions and implementation.
"It's a matter of choosing the kind of role you want to play as a finance company," he says. "We see it as a long-term investment in society and our own business. Nordea Finance has chosen to be a proactive player in the sustainable transformation by making it easier for our partners and customers to make sustainable choices."
The Nordics is a very mature market when it comes to sustainability, with a well-deserved reputation as a global frontrunner. "We have a long history and a strong political attitude towards sustainability and social responsibility," says Hupfeld.
"We have a long history and a strong political attitude towards sustainability and social responsibility," says Hupfeld.
The result is one of high regulation — taxing unsuitable behaviour and subsidising desired attitudes and applications. "We for sure face a more regulated environment in the future and we start to see high demands on sustainability in most public tenders in the Nordics," the chief executive points out. This spills into the private sector as well. Nordea internal research shows that about half of SMEs require external ESG support in order to succeed with their sustainability ambitions.
"This creates an environment that makes the sustainable choice easier to make. And Nordea Finance partners and customers are fully on-board with that."
Nordea Finance on Sustainable Financing
"During the last 3-5 years, we've built up strong competence and capacity in sustainable financing and we're well positioned to play a leading role in supporting our customers in the transition to become more sustainable and eventually reach net zero."
Clear targets and decisive action are required to meet the ambitious climate objectives. By channelling capital towards sustainable solutions and industries, the positive impact can be achieved.
"In general, we see a strong demand for investment in new green technologies," Hupfeld says.
Nordea Finance has the commitment, capability, balance sheet capacity, and depth and breadth of partner relationships to make it a winner in a field of fierce competition.
"In Nordea Finance, we have feasible and well-thought-out plans to reduce emissions in climate-vulnerable sectors, based on sector-specific emissions data. Sector-specific pathways are being prepared and we want to engage to support customers in establishing credible green transition path."
A Digital Leader is a Sustainable Leader
Digital solutions are helping to improve access and reduce cost. Paperless financing is a sustainable choice, Hupfeld believes. "In general, investing in digital customer interactions and omnichannel customer experiences is key in making financing easy and more sustainable for our partners and customers."
"Our SME customers expect efficient services and across business banking in Nordea, we have seen a steep growth in digital engagement: the vast majority of meetings with small enterprises are held remotely, and for the same group, we have seen a 75 percent increase in digital usage (self-service, digital signing, etc.)."
Nordea Finance's plans for business banking in the years ahead seem solid; it is well-positioned to deliver on its growth plan and has built deep and lasting relationships as an industry advisor.
Hupfeld sees this as a great opportunity. "This is a transitional time," he says. "Sustainability plans and targets for 2030 or even 2050 may seem far away but if you don't build the foundation now, you're not going to make it. We know where we stand and we aim to accelerate our positive impact."
---
You may have an interest in also reading…
Banking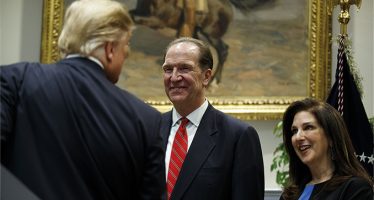 Some critics see the nomination and election of the new president of the World Bank, David Malpass, as a continuation
Banking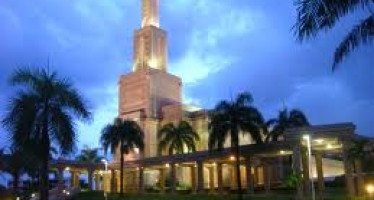 Two years ago, the World Bank Group's International Finance Corporation tried something that had never been done in the Dominican
FRONT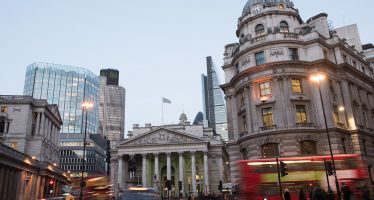 Fundamental to the growth of the The Access Bank UK is an operational culture built on strong customer relationships and