Innovative Mena Advances Move Insurance Company to the Head of its Sector
Qatar Insurance Company's group management shows leadership flair with ESG initiatives and a focus on client-centricity.
Despite soaring inflation, geopolitical uncertainties, natural catastrophes, financial market volatility and the pandemic, the Qatar Insurance Group (QIC) turned in gross written premiums of QAR7.8bn (£1.76bn) in the first nine months of 2022.
Under the leadership of group CEO Salem Khalaf Al-Mannai, QIC embarked on a group-wide digital transformation programme to improve customer experience, maximise efficiency gains, and modernise its offerings.
The group launched Anoud Technologies, a wholly owned subsidiary, with a best-in-class insurance IT platform, Anoud+. It provides insurers with a comprehensive way to manage all aspects of their programmes. The company was selected by leading European and Caribbean insurance groups to lead a multimillion-dollar IT initiative. Anoud Tech became the first Qatari firm to export internally-developed IT solutions to the regions. The integrated insurance solution is on ACORD and Alchemy Crew's top 10 list of companies changing the industry through insurtech.
In April 2022, QIC launched Digital Venture Partners (DVP), a unit reshaping the digital insurance landscape. It leverages existing assets and partners with major tech companies and corporations to act as a hub connecting regional and international ventures with strategic growth opportunities.
QIC, in partnership with Deloitte, Google Cloud and QIC Digital Venture Partner (QIC DVP), hosted the Insurtech MENA Summit 2022, where technology leaders, investors and insurance innovators came together to unlock improved customer experiences in the mobility and health insurance verticals. With new value propositions and solutions in big-tech analytics, Al and machine learning, it uses behavioural economics to lead the MENA insurtech ecosystem.
The summit brought together insurance and technology pioneers, investors, and six insurtech start-up finalists from InsurHack MENA, the first insurtech "hackathon" in the Mena region.
In May 2022, QIC launched the all-inclusive qic.online service, the fastest online insurance portal in Qatar which allows customers to buy and renew insurance policies in less than two minutes.
In support of Qatar's ambition to reduce the country's greenhouse gas emissions by 25 percent by 2030, and guided by a long-term ESG strategy, QIC created a sustainability committee. The body ensures that ESG guidelines are incorporated in its underwriting and asset-management mechanisms.
The company's digital and ESG strategies are aligned with the Qatar National Vision 2030, which emphasises the development of a digital economy, reducing the nation's dependence on hydrocarbon industries.
---
You may have an interest in also reading…
Middle East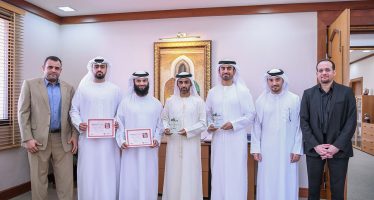 The Department of Finance of the government of Ajman plays a key role in providing financial services for the sustainable
Corporate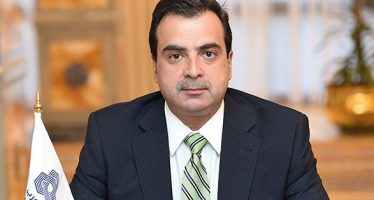 Ahmed Attiga is CEO of a multilateral financial institution established in 1974 by the 10 Arab oil-producing countries. The goal
Corporate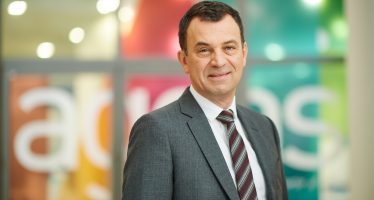 When Belgian Hans De Cuyper joined global insurer Ageas in 2004, it was as director of insurance management for Asia. Based in