Nazca's Backing is Driving Latin American Success Stories
Nazca takes investee companies through the gamut of development to create socially and environmentally efficient enterprises.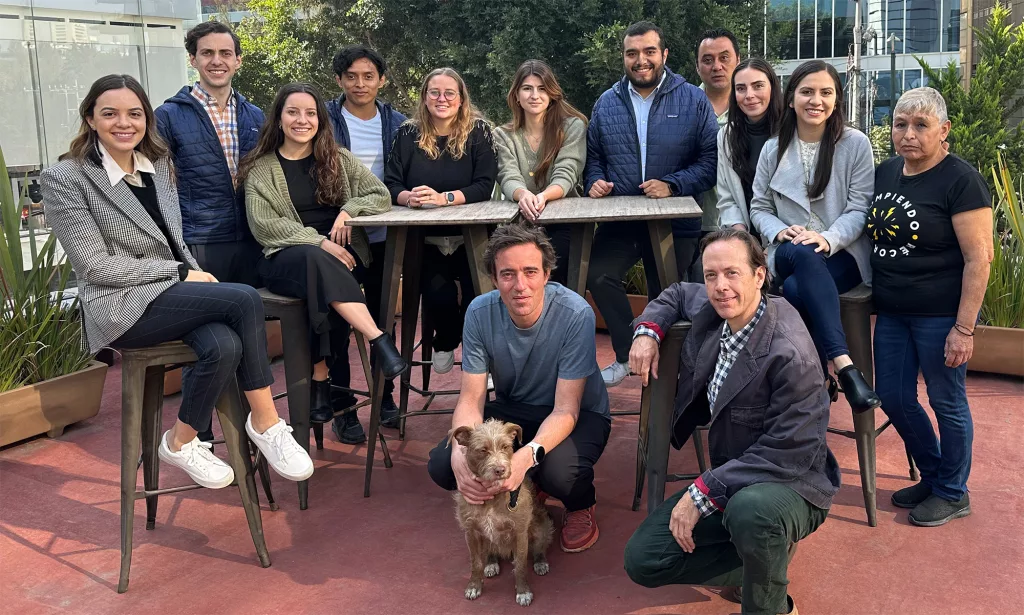 Venture capital firm Nazca was founded with a clear purpose: to back bold entrepreneurs in Spanish-speaking Latin America.
Nazca seeks out transformative, technology-enabled businesses creating tomorrow's breakouts. It builds relationships with smart and assertive leaders who are self-aware — and socially responsible.
The firm's mission is to empower outstanding leaders based on merit, and balance the status quo between capital and talent. By doing so, it is setting the region on the path to social and economic success.
"Empowerment", to Nazca, means constructing the ultimate business environment where every leader, and every team, can flourish — and swiftly reach maximum potential. It provides entrepreneurs with multi-stage venture capital, and an established and impactful local and global network. With robust market intelligence, insights on strategy formulation and deployment, quality talent sourcing and access to premium business partnerships, it has the guidance to drive design and development — with a strong focus on environmental and social policies.
Since its inception, Nazca has supported iconic companies across Latin America, including Kavak (the first Mexican unicorn), Crehana, Justo, albo, Yuno, Datanomik and others. The firm has raised three funds and has been able to attract capital from institutional investors such as the International Finance Corporation (IFC), FEMSA Ventures, Spectra Investments, and the Inter-American Development Bank.
Environmental and Social
Nazca is committed to promoting sustainable development via environmental and social responsibility. It ensures that its portfolio companies generate positive impacts for the countries in which they operate.
Nazca's environmental and social (E&S) objectives include:
Aligning the funds' actions with the United Nations' Sustainable Development Goals (SDGs) and the 2030 Agenda.
Guaranteeing the permanent commitment of all its employees to maintain, responsibly operate, and improve the Environmental and Social Risk Management System (ESMS).
Ensuring the funds' actions are aligned with recognised benchmark practices, such as the IFC's E&S Performance Standards and the World Bank's Guidelines on Environment, Health, and Safety.
Replicating good E&S practices throughout the organisations and companies in which it invests.
Measuring positive E&S impacts.
To meet these objectives, Nazca has appointed an E&S officer. It has also developed and implemented an ESMS, provided staff training, and implemented an external communication mechanism.
Nazca's ESMS was designed to be implemented as part of its investment process. When an opportunity arises, activities in the potential investment are vetted to ensure they are not on the fund's exclusion list.
Potential investment is put into low-, medium-, or high-risk categories. Nazca sends an initial E&S requirement, based on the applicable IFC Performance Standards, to the potential investment — and follows-up on that.
Then comes an Environmental and Social Due Diligence (ESDD) report and an E&S action plan to which investees commit. This is then presented to the investment committee.
Finally, using all this information, the investment committee makes its decision. If approved, an E&S action plan is sent to those portfolio companies which agree to comply with the terms. Nazca will assist them, at every step, until they have reached their E&S goals. It connects them with experts to help them develop policies, procedures, and mechanisms.
Nazca's Impact
Nazca will identify companies with significant, even transformational, impact on major development issues, aligned with the following SDGs:
SDG 2 (Zero hunger). Achieve food security, improve nutrition and promote sustainable agriculture.
SDG 3 (Good health and wellbeing). Ensure healthy living and promote wellbeing for all ages.
SDG 4 (Quality education). Provide inclusive and equitable education and promote lifelong learning opportunities.
SDG 8 (Decent work and economic growth). Promote sustained, inclusive, and sustainable economic growth, full and productive employment, and decent work.
SDG 9 (Industry, Innovation, and Infrastructure). Build resilient infrastructure, promote inclusive and sustainable industrialisation, and foster innovation.
SDG 10 (Reduced inequalities). Reduce inequalities within and among countries.
SDG 11 (Sustainable cities and communities). Make cities and human settlements inclusive, safe, resilient, and sustainable.
SDG 12 (Responsible consumption and production). Ensure sustainable consumption and production patterns.
SDG 13 (Climate Action). Take urgent action to combat climate change and its impacts.
Nazca is a signatory of the Operating Principles for Impact Management. The fund has its Disclosure Statement and first verification summary provided by KPMG, and available on its webpage. The firm works on its proprietary impact methodology to develop a full-scale mechanism monitoring the impact achievements of each portfolio company — and the associated response.
The firm also has a platform that systematically empowers the founders of portfolio companies with access to tools, some of which can be directly or indirectly linked to (or have implications with) impact, including:
Growth and commercial — Helping founders boost growth through commercial introductions within its network.
Human Capital Management — Supporting founders in recruiting and developing their dream team.
Exposure — Ensuring founders are given thorough media exposure.
Knowledge — Boosting founders' knowledge of relevant topics.
Fund-raising journey — Supporting fundraising journeys with late-stage firms.
Nazca perks — Providing benefits through partners.
Nazca's early-stage investment approach means it is closely involved with portfolio companies. It assists each with board participation, platform, introductions, E&S, legal and financial. The scope of this involvement includes advice on strategic direction and raising capital, as well as board participation.
Other value contribution initiatives are tailored to the specific needs and circumstances of the portfolio companies.
---
---
You may have an interest in also reading…
Africa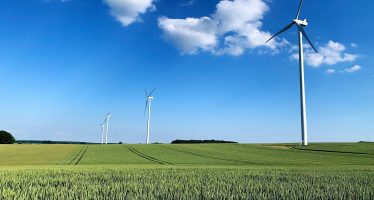 Sustainability and ethical responsibility tied to entrenched values and deep expertise in the continent. Investment and advisory firm ThirdWay Partners
Corporate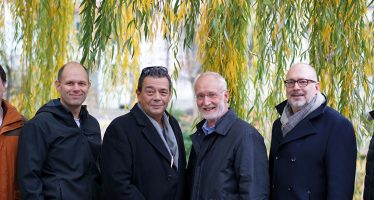 What makes ARTICO special? Gabriel Herrera, Chief Executive Officer: Artico is different in two important aspects: First, we have "skin
Corporate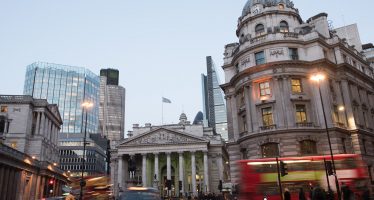 A moderate appetite for risk and a passion for serving its customers is standing The Access Bank UK Ltd in