Who's the Richest man in the World?
Bezos edges to the front, but Musk comes around the outside, this pair fairly flying now, as Gates seems to drop off the pace as they come into the final furlong…
This ongoing fascination with the richest man in the world: Are we watching a keenly fought race to the pinnacle of human financial achievement, or an obscene farce played out against a backdrop of drought, disaster, and rising international poverty?
Richest man in the world, it's a tough question, and one perhaps best not examined too closely. We all know the field, though, stamping and puffing to get out of the starting gate and romp to the next billion. So, let's start there. Gates. Bezos. Musk. Buffett. Arnault. We feel we almost know these people as the media keep us abreast of their antics, gambits, affairs, and burgeoning bank accounts. We're even starting to wonder if the world's first trillionaire is about to break cover, perhaps even now raking in the final few bucks, bonds, and credit notes to crack the once unimaginable target.
Forbes has its finger on the pulse, as always, and while the numbers change with each deal, transaction, project, or initiative, let's get the Top 10 list out there right away. No real surprises:
1 Elon Musk: $219bn
2 Jeff Bezos: $171bn
3 Bernard Arnault & family: $158bn
4 Bill Gates: $129bn
5 Warren Buffet: $118bn
6 Larry Page: $111bn
7 Sergey Brin: $107bn
8 Larry Ellison: $106bn
9 Steve Ballmer: $91.4bn
10 Mukesh Ambani: $90.7bn
The Forbes list is much, much longer; it runs into the thousands. But these are the smart primates living high in the canopy of the financial jungle. Their innate smarts are the equivalent of opposable thumbs and tool use, while the rest of us scurry and bumble along the forest floor, chewing on stuff and avoiding predators.
One of the first to ascend to those top twigs was the Oracle of Omaha himself: Warren Buffett. His almost supernatural prescience and nous have spawned a million imitators, some of whom got rich by simply asking themselves "What would Warren do?" — and acting on the answer. Buffett has made no secret of his successful tactics; he buys oil and other blue chips that benefit the shareholders. In the first quarter of 2022, his Berkshire Hathaway empire ploughed some $41bn of its $147bn cash pile — mostly insurance float — into the stock market.
If he can do it, goes the thinking, so can we. And, of course, we can; the difference is in the size of the stake, and the ability to absorb any unforeseen losses. (This, if you hadn't twigged it yet, is why the rich get richer.) Buffett's company upped its stake in energy company Chevron to $25.9bn and purchased 121 million shares of printer manufacturer HP; $4.2bn, please. In March, Berkshire Hathaway popped a quick $11.6bn into the takeover of Alleghany, the conglomerate built on insurance and reinsurance businesses with a dazzling array of add-on manufacturing pursuits.
But Berkshire Hathaway has struggled to find opportunities just recently. Its most recent grand takeover — the $37bn buyout of Portland-based metal components manufacturer Precision Castparts Corp in 2016 — resulted in a $9.8bn write-down. It was a knock that prompted the Oracle to drop back from Wall Street and major acquisitions. Even the very rich must sometimes exercise caution.
And, before we form the impression that the wealthy lists are a blokey preserve, a quick aside to address noteworthy women like Australian mining magnate Gina Rinehart, and Russian model Natalia Vodianova. No, Vodianova's not on the billionaires list — but she is one of the world's top-earning models (her face has graced the cover of Cosmopolitan, Marie Claire and Vogue, her name linked with Gucci, Calvin Klein et al). The daughter of a Russian fruit-seller is married to one of those who is in the Forbes club: Antoine Arnault, CEO of Berluti footwear and son of luxury goods purveyor Bernard Arnault. Heard of him? Founder of the Luis Vuitton / Moët Hennessy (LVMH) conglomerate? Bernard's third of the Top 10.
Like some of the others mentioned here, Vodianova tempers her lavish lifestyle with philanthropy. In 2004, she founded the Naked Heart Foundation to help disadvantaged children in her native Russia.
And if we're talking about philanthropy, we have to go back to number four on the richest list. The Bill and Melinda Gates foundation, launched in 2000, is the world's second-largest charitable foundation, holding $49.8bn in assets. The stated goals are to enhance healthcare, reduce extreme poverty across the world, and expand educational opportunities. Bill and Melinda were joined in that generous venture by number five on the list, Warren Buffett, as well as Mark Suzman and Michael Larson. Gates has said he personally intends to fly the rich list by eventually giving all his money to the foundation.
Which brings us to the richest man in the world: Elon Musk, enigmatic genius, alien imposter, or crackpot, depending on your point of view. He, too, has a philanthropic bent, albeit a more modest and controlling one. He donated $6bn to the UN World Food Programme to fight world hunger (with a list of conditions to ensure he had a detailed plan on how the money would be spent). He also donated $5.7bn of Tesla shares to charity last year — and, to his credit, no public announcement was made. The donation came to light through a Securities and Exchange Commission filing. So, some kudos to the king of the rich list.
The pandemic, a blight for so many, was in many ways the making of Jeff Bezos. Well, in terms of making him richer than ever, anyway. Home confinement, boredom, travel restrictions and lockdowns made online shopping a no-brainer, and Bezos simply had to keep his pockets open and listen to the kaching-kaching-kaching of virtual cash registers.
Bezos has made a few $100m donations — peanuts, really — and one of those went to former president Barack Obama's Foundation. Others went to World Central Kitchen's chef José Andrés and non-profit founder Van Jones for charitable use.
So: heroes or greedy buggers who wallow in obscene wealth? Does it really matter? They're all, each and every one, an inspiration. What they encourage us to aspire to is a question we can only answer individually.
---
You may have an interest in also reading…
Asia Pacific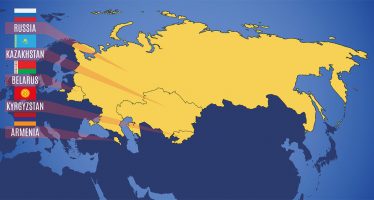 The Eurasian Economic Union (EAEU) spreads across Eastern Europe and Central and Northern Asia, covering some 20 million square kilometres
Corporate Leaders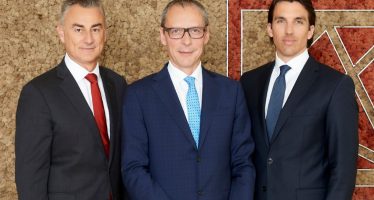 Kathrein Privatbank AG, with its headquarters in Vienna's first district, was founded by Carl Kathrein in 1924 and is one
Awards Awards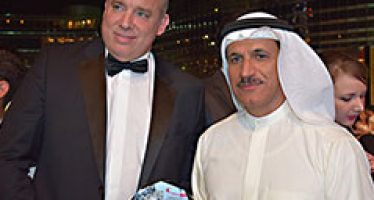 Following presentation of the Annual Investment Meeting  (AIM) Awards for FDI-agencies at a Gala Dinner at the Armani Hotel in