Vice-Prime Minister Kocho Angjushev: Pulling Macedonia Out of a Limbo and Into the European Union
What's in a name? In the case of Macedonia, an entire country's future.
Macedonia, a candidate for accession to the European Union since 2005 and equally anxious to join NATO, has been unable to start accession processes over a dispute with Greece – which claims that the name Macedonia applies to its two northernmost administrative regions, and fears a resurgence of Macedonia's desire to reclaim lost territory.
The dispute reached its climax in 1994 in the aftermath of the chaotic dismantlement of Yugoslavia, when Greece closed its border with Macedonia. The 18-month embargo that followed ended only when the government in Skopje agreed to remove all irredentist clauses from its newly-minted constitution – and the Star of Vergina, the nation's ancient symbol, from its flag.
In return, Athens agreed to recognise the Former Yugoslav Republic of Macedonia (FYROM), although it would refer to the republic as The Party of the Second Part with Skopje as its capital – the cumbersome formal description used in the agreement – in all government correspondence.
"It is simply not healthy for a small country to remain without any partnerships. Macedonia is a European country and, as such, needs to pursue compatibility with the rules and systems in place."
As it happens, names matter a great deal in this part of Europe where borders, until quite recently, were fluid and countries do not necessarily overlap with nations – or vice-versa. It took another 15 years for Greece to accept the inclusion of Macedonia in any agreed-upon name for the republic. Athens finally agreed upon a composite appellation with a geographical qualifier. Based on the "Prespa Agreement", the country name shall be the Republic of North Macedonia after Parliaments in both countries ratify this change in the beginning of 2019.
"With the name issue nearing a resolution, the country has been invited by the EU to start accession talks in 2019, while the process of NATO integration is well under way and Macedonia will most certainly become its 30th member country."
IMF Upbeat
The International Monetary Fund (IMF) is upbeat about Macedonia's prospects, and predicts economic growth will accelerate from the 2.8% forecast for 2019 to more than 3.5% annually. The IMF also had praise for the country's banking system, which it called "well capitalised, liquid, and profitable". But it recommended a strengthening of governance standards and the judicial system to reduce tax evasion. The IMF also suggested labour market reforms to combat unemployment.
Vice-Prime Minister Kocho Angjushev, whose portfolio includes economic affairs and co-ordination, explained the finer points of the deal with Greece. "The language and nationality will remain Macedonian," he said. "Only the country's official name is set to change slightly with the inclusion of a geographical descriptor. It is a highly sensitive issue that can, and does, inflame passions on both sides of the border. However, we have been frozen for 27 years in this process, all the while waiting at the door of the European Union."
Angjushev is a successful businessman and a pragmatist. Meeting with CFI.co in Geneva, he emphasised the importance of EU accession. "As a small country with only two million inhabitants, located in the middle of the Balkans, we need to become part of a bigger entity in order to ensure our survival. Throughout the region, countries are joining the EU and NATO. Serbia is set to commence the accession process, and Albania has already been admitted to NATO.
"It is simply not healthy for a small country to remain without any partnerships. Macedonia is a European country and, as such, needs to pursue compatibility with the rules and systems in place. This also favours stability, not just from a security standpoint, but also the economic stability that allows for sustained development. For investors, few things are as important as the rule of law, political stability, and predictability. EU membership allows us to consolidate these and adopt the highest standards. This government and its predecessors already did a lot to ready the country for EU accession by putting in place regulations, procedures, and systems that match those of the union."
Locking-In Progress
The vice-prime minister hopes for a speedy resolution. Brussels agrees that time is of the essence. The Macedonia government of Prime Minister Zoran Zaev displayed political courage to break the impasse surrounding the name issue. To lock-in the progress, EU membership is considered vital. Talks are now set to begin in June.
Macedonia faces an EU reluctant to accelerate its expansion into the Balkans as it grapples with nationalism in some member states. It is fearful of fanning the flames with a renewed enlargement push.
Still, Angjushev is optimistic. "Of course, the negotiation process … usually seems to take between six and eight years. I think Macedonia will be at the lower end of that timeline, because we are properly prepared. For example, we can open and close the chapter (of the acquis communautaire) energy almost instantly, since we already fulfil all obligations in this area. While we still have work to do on the rule of law, and in the internal security sphere, we may keep these chapters for later as progress is made.
"I think that we will spend less time in chapters concerning the economy, finance, and politics since we have already implemented a lot of legislation derived from the European Union. However, the strengthening of the rule of law and the fight against all forms of corruption need to be dealt with pronto. It is essential that we get this right. The political will is there, so the moment is now."
Compared to EU accession, NATO membership seems a breeze. Conditional on solving the name issue, Macedonia has already been accepted as a provisional member. "This means that it is not necessary to have the new NATO summit to discuss our application," says Angjushev. "Accession to NATO may be finalised by its ministerial conferences, and these take place regularly. According to the rules, member states have one year to ratify our membership. By the beginning of 2020, we expect to have joined the alliance as a full member."
The Economy
Without significant natural resources, industry and agriculture have been primed for accelerated growth – with a series of reforms to increase productivity and competition. Angjushev says that the early results look encouraging, with industrial output growing (6% annually) and exports up by 40% over the past 12 months. An increasing volume of direct foreign investment (FDI) finds its way to the country's free zones and elsewhere. Angjushev reveals that FDI volumes have tripled as a result of the reforms. "Investors can spot our comparative advantages, and know how to find us. Now it is up to us to connect with the European Union – and through it, with global markets."
---
---
You may have an interest in also reading…
Corporate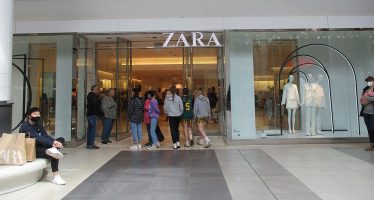 By TONY LENNOX When the famously private Spanish entrepreneur Amancio Ortega finally gave his consent to a biography, he had
Europe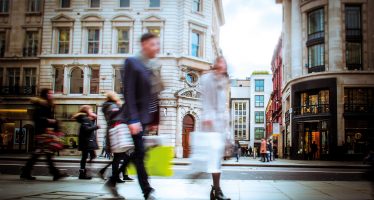 Retail has undergone some major transformations triggered by the pandemic. With unemployment and disease surging in the US it is
Legal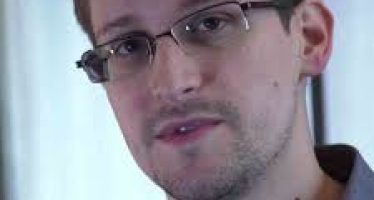 Legislation aimed at preventing acts of terrorism is now being misused to intimidate reporters and the media they work for.