Gibson: Guitar Legend on the Ropes
"You know, I imagine a lot of you wanna know why I call the guitar Lucille. Lucille has practically saved my life two or three times. No kidding, it really has."

– From My Lucille – BB King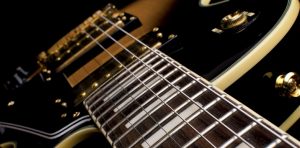 One of the three Kings of the Blues Guitar alongside Albert King and Freddie King, BB King was born under a good sign on a Mississippi cotton plantation in 1925.
Riley B King (1925-2015) acquired his taste for music in church and launched his career in local barrelhouses and on AM stations with a $15 Sears Roebuck Silvertone on which he had mastered three chords.
Inspired by King Biscuit Time – the longest-running radio show in the US, broadcast daily since 21 November 1941, and birthplace of blues greats such as Sonny Boy Williamson, Pinetop Perkins, and Robert Lockwood Jr – Riley B King went pro and joined the Famous St John's Quartet to tour the delta. Lured to Memphis by the promise of steady gigs, he eventually signed up with WDIA, one of the first black-owned stations in the country, where Riley B King became the Beale Street Blues Boy. The on-air personality was soon shortened to Blues Boy before being further abbreviated to BB. The initials stuck.
In 1948, BB met T-Bone Walker – the legendary inventor of jump and electric blues – and his fate was as good as sealed. The acoustic guitar made way for electric and before long Lucille took to the stage – a Gibson.
BB King risked his life for that $30 Gibson, rescuing the instrument out of a dance hall set alight during a fistfight between two men over a woman called Lucille. To remind him of the twin follies– entering burning buildings and fighting over women – BB King decided to call all his guitars – the one saved from the blaze and those that followed – Lucille.
BB King's Lucille is a Gibson by unwritten, yet unbroken, rule – the king does not play instruments made by others. In that he is not alone: on his duckwalk that heralded the arrival of Rock 'n' Roll in 1955, Chuck Berry famously carried a Gibson (ES-350T). So does Angus Young, the AC/DC schoolboy, who performs his one-legged duckwalk whilst squeezing an almost incendiary lead tone out of a Gibson SG Standard.
Led Zeppelin lead guitarist Jimmy Page, to whom Angus Young owes an enormous debt of gratitude, played Gibsons (such as a double-neck EDS-1275 on Stairway to Heaven and The Song Remains the Same), as did Pete Townshend of The Who (SG Special), Joe Walsh of The Eagles (Les Paul Standard), Frank Zappa (ES-5 Switchmaster), Jan Akkerman of Focus (L5), and Keith Richards of The Rolling Stones (assorted Firebird and ES models), amongst a veritable rollcall of guitar virtuosos past and present.
"Whilst Gibson has perhaps lost that special touch, the company still possesses enough of an aura to amaze even the best of guitarists – and a new generation of musicians now waking up to life outside the realm of digits."
Yet, the 124-year old Nashville guitar factory is in serious trouble and may soon have to petition the courts for Chapter 11 bankruptcy protection. The company – officially Gibson Brands – must cancel debts of up to $145m before July 23 in order to keep the bailiffs at bay. A further $377m tranche of secured notes is set to mature on August 1. Standard & Poor's already lowered Gibson Brands corporate credit rating to CCC-minus – near the bottom of junk status. Moody's assigned a likewise depressing Caa3 rating citing "substantial credit risk" and an unsustainable capital structure.
Though known and celebrated for its peerless guitars, Gibson diversified into consumer electronics in 2011 with the acquisition of Stanton Group – makers of Cerwin Vega, KRK, and Stanton DJ semi-pro audio gear. A year later, newly-formed Gibson Pro Audio took a significant stake in Japanese consumer electronics giant Onkyo Corporation which was increased over time to 16.5%. Gibson also secured a majority stake in TEAC and, in 2014, bought the consumer electronics business of Royal Philips of The Netherlands.
The company also owns Baldwin Pianos. Last year it shut down Cakewalk, a professional sound recording software package in a first attempt at a corporate reorganisation. Gibson Brands has now also announced the "streamlining" of its Philips product line and the "monetising" of underperforming business segments. Expect more plant closings.
Powers That Be
However, Gibson Brands' troubles extend to beyond its electronics division. The company has repeatedly run afoul of environmental legislation – and political sensitivities – as it sourced hardwood for its acoustic and electric guitars. Twice the US Fish and Wildlife Service raided the company's factories in Nashville and Memphis seizing wood imports from Madagascar and India which had been mislabelled on customs forms.
CEO and co-owner Henry Juszkiewicz agreed to a $300,000 fine but insists that his company was unfairly targeted and accused the Justice Department of "legal overreach." Mr Juszkiewicz promptly appealed to Republican Tea Party members for support, which he received, arguing that arch rival Fender uses the same hardwood, imported from the same German supplier, without suffering raids.
Part of the rosewood and ebony wood the company managed to reclaim from the Fish and Wildlife Service was used for the fretboards on a special edition Government Series of guitars, finished in a dull grey tone and marketed under the slogan Fight the Powers That Be.
Power, however, is now vested in a core group of bondholders who fear the company will founder unless drastic measures are taken. They want Henry Juszkiewicz to resign as CEO and entrust the company to a new management team. A tug of war is about to begin. Bondholders raised the alarm after CFO Bill Lawrence suddenly quit late last year, barely twelve months into his job. Following Mr Lawrence's hasty departure, Gibson Brands unveiled plans to sell off property, business segments, and stock holdings in order to raise cash.
Mr Juszkiewicz and two of his mates from Harvard Business School bought Gibson in 1986 for a reported $5m from its Ecuadorian owner Norlin Music. At the time, the company languished with sales barely topping $10m annually – and haemorrhaging money. It was saved by the business savvy of its new owners and, crucially, by Saul Hudson – aka Slash – of Guns N' Roses whose brilliant guitar work, as brutal as original, made his instrument of choice – a Gibson Les Paul – an immediate object of intense desire in the eyes of millions of fans and aspiring rock stars. The 1987 release of Guns N' Roses debut studio album Appetite for Destruction afforded Gibson a new lease on life. Mr Saul "Slash" Hudson is still the brand's global ambassador.
Survival Mode
Market analysts believe that a stand-alone guitar division can profitably be spun off from the long-suffering group, thus ensuring the survival of the iconic brand, albeit under new ownership. Industry watchers agree that Gibson is probably too big to fail as a purveyor of choice guitars and point to Fender for a blueprint of a profitable future.
Arizona-based Fender Musical Instruments Corporation – home to the Stratocaster and the Jazzmaster – has refused to stray from its core business and remains doggedly focussed on designing and manufacturing the guitars and amplifiers demanded by the market. As Gibson diversified and became an audio electronics company, Fender consolidated and remained a musical instruments manufacturer. However, Gibson is, at least in part, also a victim of its own success.
Gibson is to the electric guitar what Stradivarius is to the violin. Gibsons are nearly indestructible even in the hands of rock guitarists. Built like a brick house and requiring only minimal care, a Gibson will outlive its owner and traverse generations. In a corporate environment that thrives on built-in obsolescence and inconsequential marketing-driven tinkering, a company that manufactures a product for the ages is not just an oddity but a financial disaster in the making.
The zeitgeist also turned against Gibson and the art of guitar-making as newer generations of musicians went digital and Chinese factories churn out copycat guitars that reach retailers for $50 or less and are, actually, not all that bad. Gibson's attempt at keeping up with the times – and the demand for gizmos – backfired badly in 2015 when the company decided to outfit its entire line of guitars with the G-Force automatic string tuner. The device proved erratic and made tuning actually more difficult than before. As a result, second hand prices for 2015 vintage Gibson guitars have hit rock bottom. The gadget has since been dropped.
Americana
Proudly made in the US of A since the late 1800s, first in Kalamazoo, Michigan, and from 1984 in Tennessee, Gibson already enjoyed a solid reputation when it introduced the legendary Les Paul range of guitars – in custom, standard, special, and junior versions – in 1952. The series, still in production, was designed by, and named after, jazz, country, and blues guitarist Les Paul (1915-2009), widely considered a pioneer of the solid body electric guitar and credited with the first use of the sound-on-sound recording technique – a precursor to multitrack recording.
Since then, the company has launched a full range of electric and acoustic guitars to almost universal acclaim. Of late, however, quality has sagged and the brand seems to coast on its rich heritage. Gibson guitars still command top dollar with some models retailing for $5,000 or more. The price differential with imports is exceptionally steep and no longer entirely justified on the basis of quality alone. Cognoscenti looking for the "real thing" increasingly turn to the Heritage guitar company set up by former Gibson luthiers in the old Kalamazoo plant. Here, innovation is a swear word and guitars are made the old fashioned way – by hand, one at a time.
Whilst Gibson has perhaps lost that special touch, the company still possesses enough of an aura to amaze even the best of guitarists – and a new generation of musicians now waking up to life outside the realm of digits. There may be better guitars out there for less money – ESP (Japan) and PRS Guitars (US) are making serious inroads – but none of them carry the heritage of an original Gibson – especially one to which a personal history or anecdote is attached.
---
You may have an interest in also reading…
Lifestyle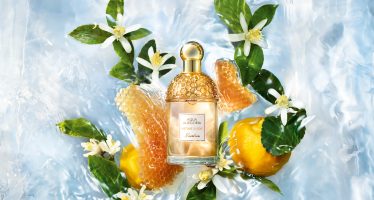 The House of Guerlain story begins in 1828, when Pierre-François Guerlain opens his first boutique on Rue de Rivoli, Paris,
Lifestyle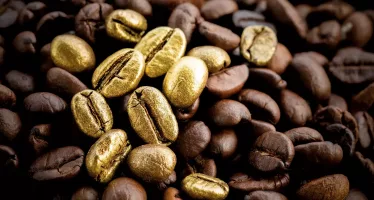 Coco Chanel once said, "Luxury must be comfortable, otherwise it is not luxury." She also noted: "Some people think luxury
Latin America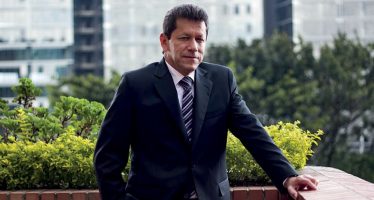 From its headquarters in Bogota and Medellin, Fiduciaria Central works to build trust and reach the goals of its clients