How Bernard Arnault Turned One Franc Into a Dynasty
French billionaire Bernard Arnault's off-beat approach to business would be hard to replicate
By KITTY WENHAM
It started with one franc, one small acquisition. In 1984, Bernard Arnault purchased an almost-bankrupt textile company by the name of Boussac for one French franc. In just a few decades, he turned it into one of the most successful conglomerates in the world. Arnault is today the CEO of LVMH (Moët Hennessy Louis Vuitton) and battles with Amazon CEO Jeff Bezos for the title of the richest man in the world with a net worth of $125bn.
Unlike Jeff Bezos, Bill Gates, or Elon Musk, most people have never heard of Arnault. Tall and slim, he cuts a suave but unassuming figure in his uniform of a navy suit and dark tie. "All I am interested in is promoting my brands, never myself," he once said.
Arnault was born in the rust-belt industrial region of Roubaix, France, in 1949. He was educated at the elite Ecole Polytechnique in the 1970s and began his career as an engineer working for his father's construction company. By the time he was 25, he was given the keys to the kingdom, which at the time employed 1,000 people. Arnault shifted the focus of the family company to investing in US real estate.
In 1984, when Arnault was 34, he paid that symbolic franc for a failing textile company. The company, Boussac, had something Arnault saw as an undervalued gem: Dior. After the death of its founder, Christian Dior, in 1957, the fashion house had struggled to hold its own. It became known less for revolutionising 1940s womenswear, and more for producing safe, conservative options French ladies could wear to lunch. Arnault was already familiar with the brand — his mother had been a particular fan — but he has noted being struck by a conversation with a New York taxi driver. Arnault recalls "He could not name the president [of France], but he knew Dior."
Soon after acquiring the company, Arnault would go on to buy Celine and Christian Lacroix. In 1989, he became a majority shareholder of LVMH; a merger between Louis Vuitton and drinks company Moët Hennessy. His ousting of Louis Vuitton president Henri Racamier from his family company earned Arnault the nickname "The Wolf in Cashmere". Around a decade ago, LVMH began amassing shares in the luxury bags and accessories company Hermès — while finding ways to stay below disclosure thresholds. LVMH managed to amass a 17 percent share-hold in the company before the Dumas family realised what was happening. The heirs to the Hermès company declared his actions a "corporate assault". Although LVMH maintained it had no plan to take control, Hermès mounted a court case against the conglomerate. Arnault was forced to sell his shares.
His all-American tactic of ousting founders or partners from dormant family brands, which he then revives into global household names, may be ruthless — but it is successful.
Arnault's holding company, LVMH, now oversees 79 brands, from Italian jeweller Bulgari to Givenchy and Fendi, Tiffany's, and luxury travel brands such as the Belmond hotel group and the Orient Express train line. Under his leadership, LVMH profits have soared by 500 percent, with shareholders enjoying a 14 percent return compared with a global average of three percent. In 2021, LVMH sales reached more than three times the numbers of its biggest rival, Kering.
"I've always liked being number one," he has admitted, and Vogue editor Anna Wintour has joked that Bernard Arnault "doesn't like to hear the word 'no'." Rumours suggest he prowls his retail stores every Saturday morning, rearranging bags, taking note of stock, giving advice to store managers, and visiting competitors. To Arnault, image is everything. In 2018, he is said to have closed a shop in Fort Lauderdale because the surrounding businesses were not up to his standard.
"I'm not that interested in the numbers of the next six months," he once said. "What I am interested in is that the desire for the brand will be the same in 10 years as it is today."
As for the future, more of the same apparently awaits Arnault. While he may be known as a champion of creative freedom, thoughtless risks are not his style. He has dismissed rumours of more potential acquisitions. Unlike many in the fashion world, he remains sceptical of the newest wave of metaverse fashion releases.  "We exist in the real world, and we sell real products," he said. "Our goal isn't selling virtual sneakers for €10 a pair". A dig, perhaps, at Kering, which launched its own Gucci NFT sneakers for $12 a pair. Arnault prefers to focus on technological advances with real-world, and profitable, capabilities. In 2021, LVMH partnered with Google Cloud. This alliance will allow LVMH to use an AI system with access to trillions of pieces of personal data. That power could be used for everything from trend forecasting to personalised offers.
It seems clear that the Wolf in Cashmere isn't going anywhere. LVMH has voted to raise the age limit for the position of chief executive to 80. The decision ensures Bernard Arnault can serve another two terms at the helm of the luxury goods conglomerate. All five of his children own part of majority shares in LVMH and work across the company — but no obvious heir has emerged. With business booming and a new personal data mine to rival Amazon's, there is perhaps no rush.
---
You may have an interest in also reading…
Corporate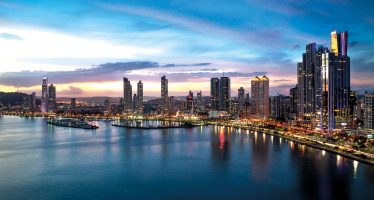 Panama-based Venture Capital Funding firm AAY Investments Group started life in 1986 — and has been able to adapt to
Europe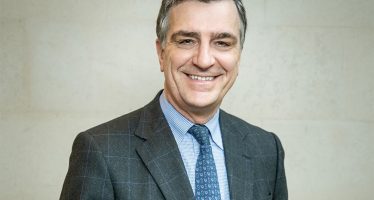 Delen Private Bank is specialised in asset management and estate planning for private clients. Group Delen has over 41 billion
Europe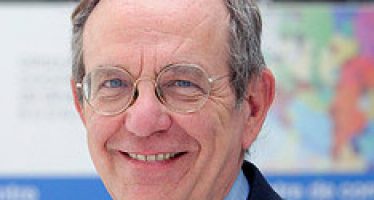 The euro area is entering a new era. The importance of [approval by the German constitutional court of the European