Maserati on Value Creation: Trident Badge and a Heady Rumble Mean Business, On the Road and In the Showroom
How many syllables would you like with your supercar? One? Porsche will do nicely. Two? Bentley, please. Three? Ferrari, of course. Four? Listen for the growl…
When a 560 bhp 4.7-litre V8 engine coughs and rumbles to life, forget about syllables – and words. There's nothing to compare to the living, breathing menace of a true performance vehicle, and the Maserati soundtrack is a feral and heady throb. This beast means business, even if you don't. The three-pronged trident on the radiator grille will prod anyone who hasn't yet twigged. It's a Maserati, and it doesn't mess around.
But suave has been seamlessly blended into the rock-hard Maserati mix, a velvet glove for the iron fist. "The absolute opposite of ordinary," is how Maserati bills its desirable Ghibli, an almost humble member of the elite wolf pack. With a five-strong model range and the mission statement to "build ultra-luxury performance automobiles with timeless Italian style", the Modena-based manufacturer is no stranger to success. In May 2014, Maserati sold a record of over 3,000 cars in one month, and nothing has tarnished the appeal in 2018.
CFI.co caught up with Cecco Piergiorgio, CEO of Maserati, Switzerland, at the recent Geneva Motor Show. We asked him just what it is that sets Maserati apart from its competition in Switzerland – and elsewhere, of course.
"Today, nobody can afford to build a car that doesn't work well," said Piergiorgio. "Switzerland is a country apart, it's not like Italy or Spain. Switzerland premium has become volume, that's why I say if you really want to have something special, you have to get a distance between you and (other luxury brands) because everybody is driving Mercedes or Audi in Switzerland."
"Suave has been seamlessly blended into the rock-hard Maserati mix, a velvet glove for the iron fist. 'The absolute opposite of ordinary.'"
Maserati is determined to retain its place as an affordable luxury. "That's our play, we stay there and we build only 55,000 cars," says Piergiargio, "and with these 55,000 cars worldwide we are very exclusive. The production worldwide of cars is over 80m." That 55,000 figure represents quite a hike; back in 2011, Maserati made just 6,000 vehicles.
"We changed our position because before we were really only luxury… but the exclusivity stays with the brand."
Five models comprise the Maserati stable: the Ghibli, the Levante SUV, the Quattroporte luxury "race-bred" sedan, the two-door GranTurismo and the GranCabrio convertible; there are various engines and states of tune, none of them wallflowers.
When it comes to matching internal technology with outer beauty, Piergiorgio is confident. "We are on the same level as our colleagues from Germany, but we are proposing something special because their cars have become very popular.
"Our competitor for (the SUV sector) is BMW with the X5 or Audi with Q5 and Q7, so it's a step further.
The company has innovative customer care and services, but "our structures are very lean".
The big advantage of that stripped-back structure is that any problem – with a dealership, with customer care, or a technical issue – that will quickly be signaled to Piergiorgio. "If I see the problem can be only solved (in a certain way), I solve it and it's done. So we are very lean, but the decisions are taken very quickly."
Piergiorgio admits that innovation has taken a bit of a backseat because of the company's modest size. "So we are maybe not very innovating because we don't have the people to do this, but we are very straight," he admits. "We go to the point and then you have the chance to speak to me and then I can decide – me alone – because Switzerland is alone."
Passion is undiluted in the process, and a small team breeds trust while holding the torch high and proud. "If you work for the automotive branch, you have to be a fan. There are only fans working for me, we are seven fans, seven friends."
But Peirgiorgio is a pragmatist, who used to work as a marketing director for BMW Switzerland. "I was fan then of BMW, and before that I was fan of Ford – so it's a matter of identification." So the most important things are friendship, trust and… ? "Passion, passion for the brand."
How would he describe his management style? "We don't have the time to control each other so everybody works for everybody else. If we have to help each other, we help, and of course and we're very confident that the other guy's doing the maximum.
"That's why I need people with passion. I'm working sometimes on Sunday evening at ten o'clock and I can see that my colleagues are online too and then it's a bit of, 'Go ahead'. We're in the same boat. And only like this are we able to manage this volume and with so few personnel."
What about technological advances? "We have always been, and we will always be, followers," admits Piergiorgio, "because such a little brand cannot afford to risk, invent something new and develop.
"We are adopters, we buy as soon as we see, 'OK, it works'. Today we have in our cars everything you need… We leave the Germans to make special things (that) nobody really needs. I mean an infrared night camera telling you, 'Take care, a sheep is coming'? For them, maybe it's the only way to find something special.
"For us, we propose a driver's car with all the features you need to drive, with highway assist and everything, but we don't exaggerate."
Maserati, like most manufacturers, is looking ahead to the electric revolution. "As soon as we see a positive business case – and this will be maybe in 2012 – we will come up with the technology (we want). We don't have to reinvent the wheel so we will buy something which is suitable to us, and sporty, and then we will (decide). But just now we see the others are struggling and losing money with these cars that they can't really sell. They propose it, but nobody buys it."
New CO2 emissions rules mean that eventually, electricity may provide the "go" behind the famous trident badge. But until then, listen to the beat of that mighty engine, and pay heed to the message.
---
You may have an interest in also reading…
Finance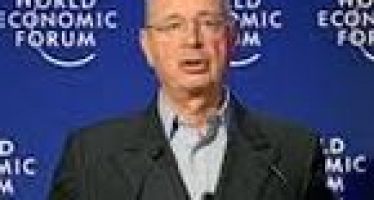 The ultimate networking event is set to kick off in a week with a record-setting 2,633 participants. The World Economic
Europe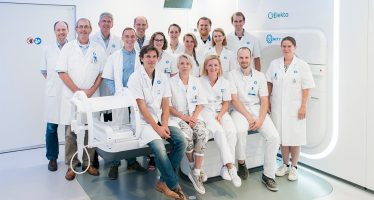 Swedish company Elekta brings together science, technology and clinical intelligence to revolutionise cancer care. For almost five decades, Elekta has
Europe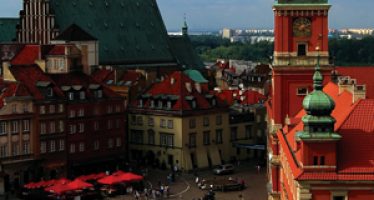 The only EU member state to avoid recession during the 2008/9 economic crisis, Poland looks set to become a magnet