CFI Top 40 Billionaires in Emerging Markets 2012
The list is dominated by billionaires from the BRIC economies (65% out of the total number of billionaires).
Of these, the Russian (and one Ukrainian) makes up more than half of the billionaires from BRIC economies and 38% of the total. They almost all made their fortunes in steel, mining and oil.
Latin America (represented by Brazil, Mexico, Chile and Colombia) has one in four of the world's top 40 emerging markets billionaires.
The populous China (including Hong Kong) and India makes up a further 23% of the billionaires.
The Middle East and Africa only represents 10% of the list.
The richest on the list with $74 billion in net worth made his initial fortune primarily in mobile telecom. However, the single Malaysian representative was the only other billionaire to advance through telecom. The majority of the top 40 billionaire's monies appear to have been made in steel, mining and oil. The boom in the prices and world-wide demand for commodities have translated into extraordinary successes for some and created the majority of the top new billionaires from emerging markets.
Still, many of the billionaires have made their monies from "old fashioned style" finance, including banking, investments, real estate and diversified holdings.
Table 2: CFI Top 40 Billionaires in Emerging Markets 2012
| | | | | | |
| --- | --- | --- | --- | --- | --- |
| Rank | Name | Wealth | Age | Industry | Country |
| 1 | Carlos Slim Helu & Family | $74 B | 72 | Telecom | Mexico |
| 2 | Lakshmi Mittal | $31.1 B | 61 | Steel | India |
| 3 | Eike Batista | $30 B | 55 | Mining, oil | Brazil |
| 4 | Mukesh Ambani | $27 B | 54 | Petrochemicals, oil & gas | India |
| 5 | Li Ka-shing | $26 B | 83 | Diversified | Hong Kong |
| 6 | Vladimir Lisin | $24 B | 55 | Steel | Russia |
| 7 | Thomas & Raymond Kwok & family | $20 B | N/A | Real estate | Hong Kong |
| 8 | Prince Alwaleed Bin Talal Alsaud | $19.6 B | 56 | Investments | Saudi Arabia |
| 9 | Iris Fontbona & family | $19.2 B | N/A | Mining | Chile |
| 10 | Lee Shau Kee | $19 B | 84 | Real estate | Hong Kong |
| 11 | Alexei Mordashov | $18.5 B | 46 | Steel | Russia |
| 12 | Mikhail Prokhorov | $18 B | 46 | Investments | Russia |
| 13 | Vladimir Potanin | $17.8 B | 51 | Nonferrous metals | Russia |
| 14 | Alisher Usmanov | $17.7 B | 58 | Steel, telecom, stocks | Russia |
| 15 | Azim Premji | $16.8 B | 66 | Software | India |
| 16 | Oleg Deripaska | $16.8 B | 44 | Aluminum | Russia |
| 17 | Rinat Akhmetov | $16 B | 45 | Steel, coal mines | Ukraine |
| 18 | German Larrea Mota Velasco & family | $16 B | 58 | Mining | Mexico |
| 19 | Shashi & Ravi Ruia | $15.8 B | 68 | Diversified | India |
| 20 | Mikhail Fridman | $15.1 B | 47 | Oil, banking, telecom | Russia |
| 21 | Vagit Alekperov | $13.9 B | 61 | Oil | Russia |
| 22 | Aliko Dangote | $13.8 B | 54 | Sugar, flour, cement | Nigeria |
| 23 | Roman Abramovich | $13.4 B | 45 | Steel, investments | Russia |
| 24 | Jorge Paulo Lemann | $13.3 B | 72 | Beer | Brazil |
| 25 | Savitri Jindal & family | $13.2 B | 61 | Steel | India |
| 26 | Viktor Vekselberg | $13 B | 54 | Oil, metals | Russia |
| 27 | Robert Kuok | $12.5 B | 88 | Diversified | Malaysia |
| 28 | Mohammed Al Amoudi | $12.3 B | 67 | Oil | Saudi Arabia |
| 29 | Alberto Bailleres Gonzalez & family | $11.9 B | 80 | Mining | Mexico |
| 30 | Joseph Safra | $11.4 B | 73 | Banking | Brazil |
| 31 | Viktor Rashnikov | $11.2 B | 63 | Steel | Russia |
| 32 | Luis Carlos Sarmiento | $10.5 B | 79 | Banking | Colombia |
| 33 | Horst Paulmann & family | $10.5 B | 77 | Retail | Chile |
| 34 | Nasser Al-Kharafi & family | $10.4 B | 68 | Construction | Kuwait |
| 35 | Eliodoro, Bernardo & Patricia Matte | $10.4 B | N/A | Paper | Chile |
| 36 | Gautam Adani | $10 B | 49 | Commodities, infrastructure | India |
| 37 | Iskander Makhmudov | $9.9 B | 48 | Mining, metals, machinery | Russia |
| 38 | German Khan | $9.6 B | 50 | Oil, banking, telecom | Russia |
| 39 | Dmitry Rybolovlev | $9.5 B | 45 | Fertilizer | Russia |
| 40 | Ananda Krishnan | $9.5 B | 73 | Telecom | Malaysia |
Source: CFI, Forbes, Other
---
---
You may have an interest in also reading…
Asia Pacific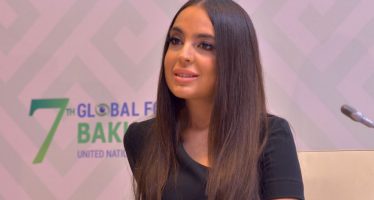 As Donald Trump moved into the White House, reluctantly swapping his gold-clad luxury pad in New York for the relatively
Sustainability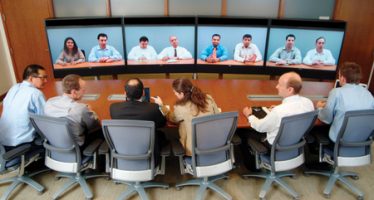 By Leonardo A. F. Palhares and Caio Iadocico de Faria Lima The times we live in have been shaped by evolution
FEATURED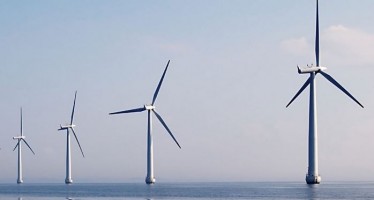 Asian countries are making a vital contribution to achieving global sustainable energy goals, a new World Bank report finds. But