Mining Disaster that Played Out Above Ground — and Brought Down 'King Midas'
"The richest man in Brazil" was a title that business magnate Eike Batista didn't particularly care for. It didn't do justice to the scope and scale of his wealth, he felt; he was aiming for something more along the lines of "the richest man in the world".
And for a while, it didn't seem an unreasonable ambition. The multi-billionaire had, after all, created a mining and business empire, eloped with a top model, raced wildly expensive speedboats at world champion level, once sold a minor stake in his EBX Group to an Abu Dhabi investment fund for $2bn (and another to US conglomerate GE for $300m), and earned himself the nickname of "King Midas". He claimed his oilfields were worth a trillion dollars (spoiler: they weren't), and his personal wealth and backing helped Rio de Janeiro win the bid to host the 2016 Olympics.
This is no rags-to-riches tale, but it isn't quite a riches-to-rags one, either. Batista famously lost $35bn in just two years, and yes, he's serving a 30-year sentence (under house arrest at present, pending appeal) for paying bribes to secure state government contracts. But according to a July 2022 report in People With Money magazine, Batista is somehow on the rebound, with an estimated personal worth of somewhere between €96m and €275m, including direct earnings, advertising partnerships, royalties, and investments.
Batista was born in 1956 in the state of Minas Gerais, in the country's south-east. His mother was German, his father Brazilian — the Minister of Mines and Energy, no less — and Batista has joint Brazilian-German nationality. He was one of seven children and grew up in well-to-do towns that date back to, and reflect, Brazil's 18th-Century gold rush. Minas Gerais is a huge area that may be home to Rio and São Paulo's impoverished barrios, but it also has its share of opulent mansions, and tasteful baroque churches decorated by the celebrated sculptor Aleijadinho.
After metallurgy studies in Europe (which he didn't complete — something which was to prove important), the young Eike set out on the yellow brick road. Back in Brazil at the age of 23, he launched his own company, mining and trading gold. Natural resources were always his focus; the fortune he made (and lost) came from mining and oil and gas exploration.
His ventures in the 1980s were wildly successful, and over the next 20 years, Batista expanded his empire. At 29, he became CEO of TVX Gold, which listed on the Montreal Stock Exchange, and from 1980 to 2000 he operated eight gold mines in Brazil and Canada and a silver mine in Chile. He invested in energy, fossil fuels, logistics, shipbuilding, real estate; by 2010, he had a collection of corporations under the umbrella of the EBX Group. (Each company had an X in its title; Batista saw it as a symbol for the multiplication of wealth. It worked — for a while.) He founded oil and gas company OGX and lashed out $1bn on licenses for exploration off the Brazilian coast. Batista made Forbes magazine's billionaire list, and by 2010 was one of the world's 10 wealthiest people.
But there were rumblings of discontent and mismanagement. His mining company, MMX, ran into trouble for failing to follow environmental regulations. In 2008, the Tupí-Guaraní tribe accused Batista's logistics company, LLX, of forcing them off their land on Brazil's Atlantic coast. In 2008, police raided his offices. While the tycoon was cleared of wrongdoing, clouds were building on the horizon.
By 2012, Eike Batista's personal fortune was sitting at a comfortable $34.5bn. Then came falling petroleum prices in an increasingly flaky domestic economy, the inability of OGX oilfields to meet production promises (they maxed-out at one percent of the goal) and calls for repayment of the bond debt he accrued for those exploration and production licences. In October 2013, Batista defaulted on a $45m interest payment. Yes, interest payment. The empire was tilting, if not toppling.
That "richest man in Brazil" title was lost in the avalanche as prices on five of his six publicly traded holdings plummeted. The main disaster was at oil and gas driller OGX Petroleo e Gas, which filed for bankruptcy — one of the biggest default applications in Latin American history. Eike Batista went on trial for insider trading (the case was suspended after the judge was caught hooning around in one of the defendant's luxury cars), and by 2015, he was $1bn in debt. In January 2017, he was arrested for paying bribes connected with the Petrobras scandal.
Remember the young man's aborted metallurgy studies in Germany? Batista dropped-out before graduating — and under Brazilian law, a university degree would have meant a comfier life in a special prison wing. The lazy student ended up sharing a Bangu penitentiary cell with six other inmates.
In 2017, he was released and placed under house arrest. Later that year he was fined $6.3m for insider trading. In 2018, he was found guilty of bribery and sentenced to 30 years. In 2019, he faced further charges of money laundering and insider trading. Batista was declared a fugitive when police raided his estate in Rio de Janeiro and found he had flown to New York just hours before.
The tycoon voluntarily returned to Brazil — "a Brazilian doing my duty" — and handed himself in to the authorities. He was taken to the Ary Franco prison for processing before being transferred to Bangu on the outskirts of the city. He is currently under house arrest, awaiting that appeal.
What about that return to wealth that People With Money mentioned? It comes, says the article, from "judicious stock market investments", an impressive real estate portfolio, an advertising contract with a cosmetics firm and other business ventures. Batista has offered to personally help authorities tackle corruption in Brazil. He claims to have put almost all his money back into the companies he ran, showed some serious ambition, and borrowed against his investments.
The name of Eike Batista is not forgotten — and is still respected by many.
---
---
You may have an interest in also reading…
Corporate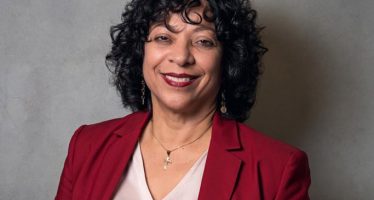 Curinde is the operator and developer of three business parks in Curaçao. Jacqueline Jansen was born and raised in Curaçao,
Corporate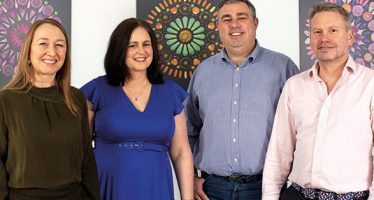 One recent trend across the finance industry is the significant increase in companies implementing environmental, social and governance principles. In
Finance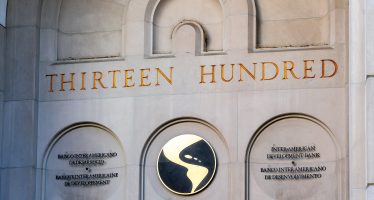 by Otaviano Canuto Latin American and Caribbean economies need help, but organisations such as the IDB are also stretched thin.